Check out the most popular episodes of The Well Woman Show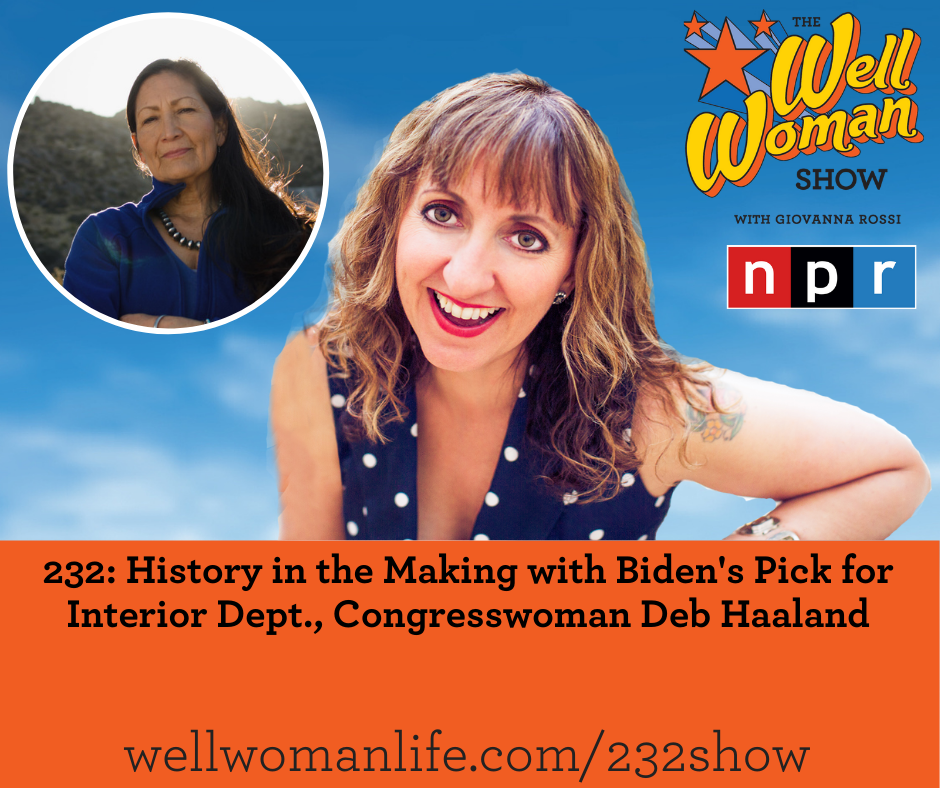 President-elect Joe Biden's transition team on Thursday announced New Mexico Rep. Deb Haaland as his nominee for interior secretary, a powerful federal position that oversees natural resources, public lands, and Indian affairs. If confirmed by the Senate, Haaland, from the Pueblo of Laguna, would be the first Native American Cabinet secretary. Haaland was re-elected to her second term representing New Mexico's 1st Congressional District in November and is currently the vice-chair of the House Committee on Natural Resources. She's been working to organize rural and tribal communities for years, including in her role as Democratic Party chair of New Mexico.
As the world learns more about Congresswoman Deb Haaland who is President-elect Biden's pick for Department of the Interior, I went into the archives of this show to replay my interview with Deb in 2016, when she was the first Native American state party chair as chair of the Democratic Party of New Mexico.
In a statement, the Biden-Harris transition team called Haaland a "barrier-breaking public servant who has spent her career fighting for families, including in Tribal Nations, rural communities, and communities of color," who will be "ready on day one to protect our environment and fight for a clean energy future."
In this interview from 2016, Cong. Haaland talks about:
The most powerful moment she experienced with Michelle Obama
How she felt the night she nominated Hilary Clinton at the democratic convention in 2016
Her commitment to advocating for women, need for strong families and equal pay
The importance of diversity in politics and women's participation in
politics
The three key things Congresswomen Haaland does to stay healthy and
be successful
All the information shared today can be found at the show notes at wellwomanlife.com/232show
You can also continue the conversation in the Well Woman Life community group at wellwomanlife.com/community
The Well Woman Show is thankful for the support from The Well Woman Academy™ at wellwomanlife.com/academy.