Women's Empowerment Speaker and Coach
Book Giovanna to speak at your event - fill out the form below!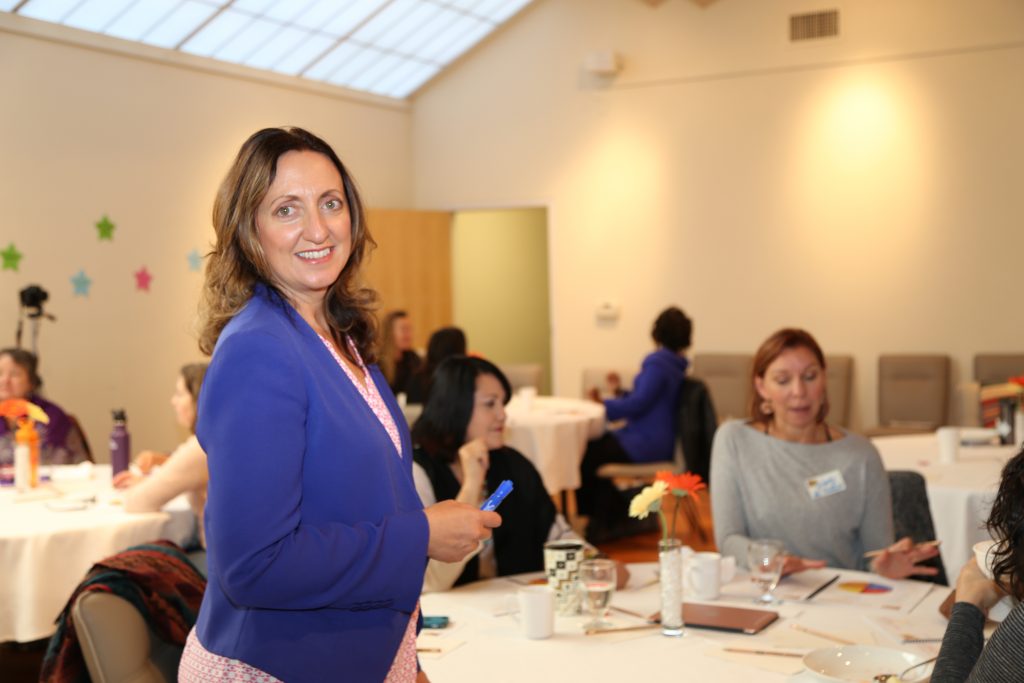 Giovanna Rossi is a results strategist and transformation coach. She is the President and CEO of Collective Action Strategies, LLC, the Founder of the Family Friendly Business Award™ and the Founder of Well Woman Life®, which supports women to achieve their highest level of fulfillment and well-being. She hosts the host of The Well Woman Show, a radio show on NPRK and a podcast on Apple Podcasts. She taught Women's Health Policy at the university level to graduate students and undergrads. Giovanna holds a Master of Science degree in Public Policy from the London School of Economics, and a Bachelor of Arts degree in Spanish and Latin American Studies from the University of New Mexico.
Sample Keynote and Workshop Topics
Leadership Development for Busy Professionals: Seven ways to improve your communication, energy & focus in order to achieve your goals
Getting Results when You're Overwhelmed: Personal & professional tools to improve outcomes when you have too much on your plate
Activate your SuperPOWERS: How to know where you are in theWell Woman Life Cycle and which superpowers to activate
From Burnout to Bliss: Lose the overwhelm and begin living your best life!
Taking the Doubt Out of Your Transition: Find out the Well Woman secrets to courage and confidence during tough life transitions.
Mindfulness for Leaders
Simple practices for Self-nourishment and Support
Boundary Setting (for pleasers)
Collaborative Leadership: Modeling Collaboration for our Team
Women Economic Forum - The Hague, Netherlands
Work and Family Research Network - Washington, DC
Podcast Movement -  Philadelphia, PA
Women Veteran's Annual Conference
Honeywell Women's Council
Presbyterian Wellness Program
Podcast Movement Virtual Program
Podcast Websites Academy
Women's Equality Day
New Mexico Women in Film
Statewide Human Resource Management Association
Women's Leadership Summit