WELL WOMAN LIFE
Supportive. Smart. Superpowerful.
Well Woman Life supports a global community of women to connect to their superpowers to live their best life with all its messiness.
We are women showing up in the world, stepping up and using our voices to improve our own lives and the lives of others. We've overcome great challenges, we've mastered our art, we've burned out, we've gone inward to seek healing, and we've emerged stronger and ready to share what we've learned.
Whether it's personal, physical or sexual health, juggling life and work, professional development or financial success, emotional or spiritual wellness, a Well Woman is supportive of other women, is motivated to challenge herself, and is passionate about achieving her highest level of health and well being. A Well Woman holds others accountable and expects to be held accountable too. We are women doing something innovative in order to make a difference in our lives or in the lives of others, and maintain a sense of well-being while doing it all!
We create a supportive, social environment to connect and share our challenges and successes as women leaders, entrepreneurs, mothers, daughters and all the other roles we carry.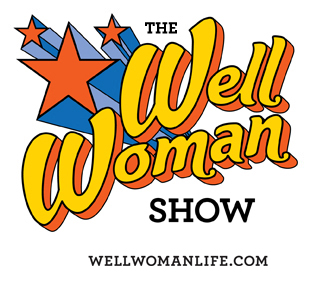 Giovanna Rossi, host of The Well Woman Show, supports women to thrive personally, generate wealth and create social impact. Success strategies for women leaders based on serious strategy, feminist principles and mindfulness teachings.
On The Well Woman Show, Giovanna interviews Well Women who are living their best life with all its messiness. The Well Woman Show airs every second Friday of the month at 10am EST/3pm UK at www.kunm.org. And you can find us on iTunes!
About the Founder and CEO, Giovanna Rossi
Giovanna Rossi is the President and CEO of Collective Action Strategies, LLC, a consulting firm dedicated to improving the lives of women and families through strategic planning, management and communications. Giovanna is also the Founder of Well Woman Life, which supports women to achieve their highest level of fulfillment and well-being, and the host of The Well Woman show, a radio show on KUNM 89.9fm and a podcast on iTunes. Giovanna holds a Master of Science degree in Public Policy from the London School of Economics, and a Bachelor of Arts degree in Spanish and Latin American Studies from the University of New Mexico.
"Giovanna provides mentorship to women in our community who are struggling to "do it all" and she does so with a kind forthrightness, non-judgement and easy humor while continuously maintaining her high ethical standards of respect, professional behavior and leadership." - Julianna Silva, Managing Director of WESST Enterprise Center