316 The Brilliance of Autism with Dr. Lynn Koegel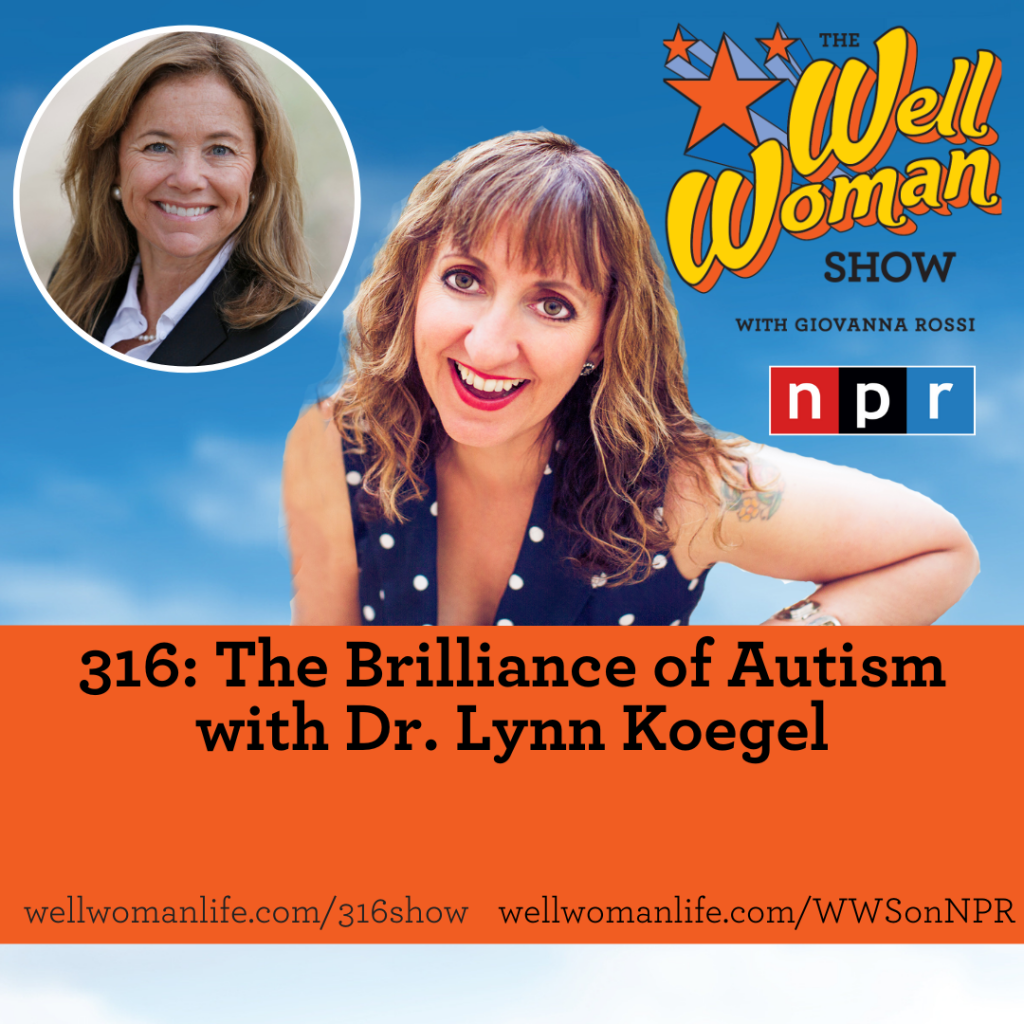 Do you have someone in your life on the autism spectum? This week on the Well Woman Show, I interview Dr. Lynn Kern Koegel, Clinical Professor at the Stanford University School of Medicine and the Editor in Chief of the Journal of Autism and Developmental Disorders. She has been active in the development of programs to improve communication in children with autism, including the development of first words, grammatical structures, pragmatics, and social conversation. She is the author of Overcoming Autism and Growing Up on the Spectrum, and most recently co-author of Hidden Brilliance. Lynn Koegel and her husband, Robert, are the developers of Pivotal Response Treatment which focuses on motivation. The Koegels have been the recipients of many awards, including the first annual Children's Television Workshop Sesame Street Award for "Brightening the Lives of Children", the first annual Autism Speaks award for "Science and Research", and the Association for Behavior Analysis International (ABAI) award for Enduring Programmatic Contributions in Behavior Analysis. Dr. Lynn Koegel appeared on ABC's hit show "Supernanny" working with a child with autism. Their work has also been showcased on ABC, CBS, NBC, PBS, and the Discovery Channel.
We discuss her work in with those in the autism spectrum, how we can be better supporters, and what led her to get into this work.
As always, all the links and information are at wellwomanlife com/316show
The Well Woman Show is thankful for support from The Well Woman Academy™ at WellWomanLife.com/Academy. Join us in the Academy for the community, mindfulness practices, and strategy to live your Well Woman Life.