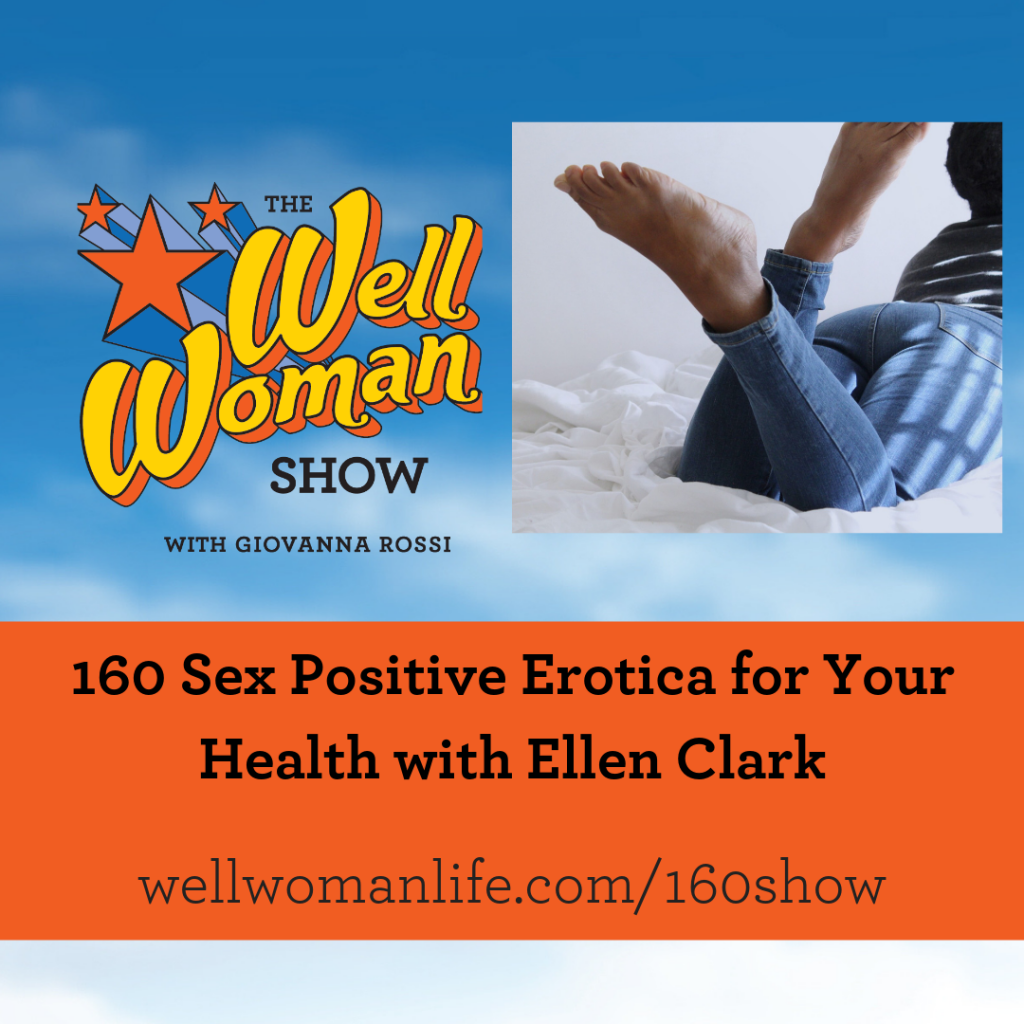 Podcast: Play in new window | Download
You know how the sex industry is dominated by patriarchal, guy-centric porn, and it leaves out women's needs and desires entirely? Ever feel like reading sex-positive sexy stories to get your groove on? What if there was an app for that? Well, there is and it's called Sunsette. On the show today, we'll dive into the topic of sex-positive erotica for your health Sunsette co-founder Ellen Clark.
Ellen has worked in biotech, publishing, and wellness and saw an opportunity to merge the publishing and wellness industry and bridge the gap in an underserved area of wellness: sexual health. Ellen feels strongly, as do we at Well Woman Life, about the importance of pleasure as a part of self-care and as a way to better understand ourselves and our bodies. She co-founded Sunsette with the intention of making pleasure more accessible by providing users with arousing content that's high-quality and easy to consume. Sunsette features short-form erotic fiction that's delivered discreetly to users via mobile app and allows readers to indulge in their imaginations while also learning about themselves.
We'll talk about:
What is Sunsette and how it helps women embrace their sexuality.
Why it is important to have sex positivity in erotic material.
How reading erotica can help women's health and wellbeing overall.
You can also continue the conversation in the Well Woman Life community group at wellwomanlife.com/facebook
The Well Woman Show is thankful for support from Natural Awakenings Magazine in New Mexico and High Desert Yoga in Albuquerque.
Be sure to check out the Well Woman Life™ Jumpstart if you're ready to create more income, impact or intimacy in your life!
Leave a comment