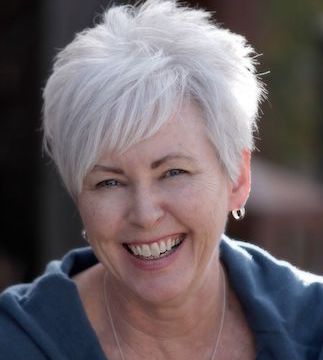 Podcast: Play in new window | Download
Today on the show I talk to Christine McHugh, film maker and president of New Mexico Women in Film. We talk about:
What is being done to address the gender inequality and disparity in Tv and Film and the ReFrame movement.
How Christine found herself in film at the age of 50.
What's next for Christine and the New Mexico Women in TV and Film Society.
NMWIF is championing a strategy developed by WIFT Los Angeles called ReFrame which is a revolutionary certification structure for production companies willing to make diversity and gender equity a priority in the staffing of their projects. Since last year's Oscar awards ceremony when Frances McDormand brought the concept of an "inclusion rider" to the greater public this idea has been gaining real momentum.
Christine McHugh is a Film Maker who comes to the medium through her many years of work as a Theatre Director. She directed the short comedy film, On The Nature Of Hotness which one the 2013 New York City International Film Festival for Best Short Comedy and was the official selection at ten film festivals in 2013 and 2014. She is currently the president of New Mexico Women in Film based in Sant Fe.
Leave a comment