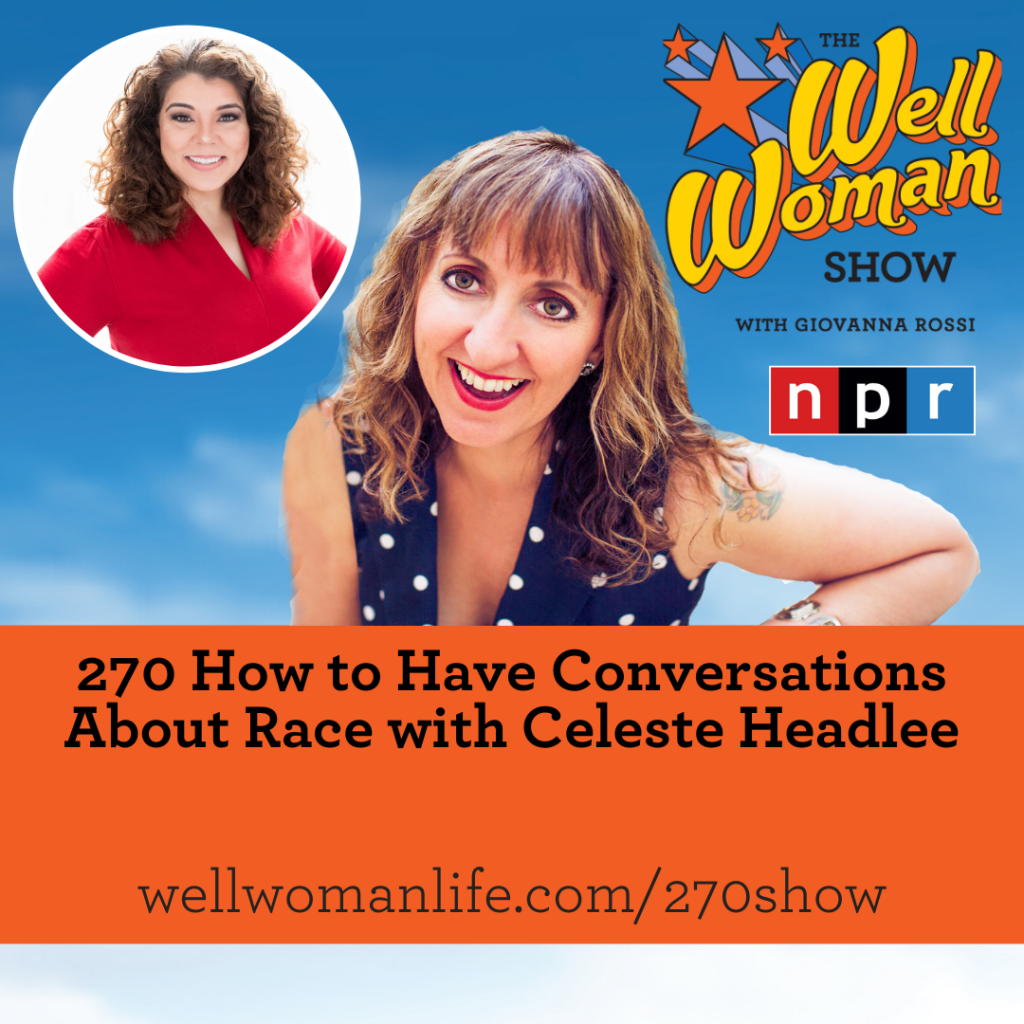 Today on the Well Woman Show, I interview Celeste Headlee.
She is an award-winning journalist, professional speaker and author of "We Need To Talk: How To Have Conversations That Matter," and "Do Nothing: How to Break Away from Overworking, Overdoing, and Underliving."
A self-described "light-skinned Black Jew," Headlee has been forced to speak about race—including having to defend or define her own—since childhood. In her career as a journalist for public media, she's made it a priority to talk about race proactively.
An expert in conversation, human nature, reclaiming common humanity and finding well-being, she frequently provides insight on what is good for all humans and what is bad for us, focusing the best research in neuro and social science to increase understanding of how we relate with one another and can work together in beneficial ways in our workplaces, neighborhoods, communities and homes. Her upcoming book "Speaking of Race" is the book for people who have tried to debate and educate and argue and got nowhere; it is the book for those who have stopped talking to a neighbor or dread Thanksgiving dinner. It is an essential and timely book for all of us.
On the show we'll discuss:
1. Why it is important to have meaningful conversations about difficult topics like race.
2. The critical role of empathy in our lives and conversations.
3. How to have conversations about race and other difficult subjects that can actually bring us closer together.
You can find notes from today's show at wellwomanlife.com/270show.
You can also continue the conversation in the Well Woman Life community group at wellwomanlife.com/community
Tess's shop: https://www.lunaandluz.com/
Native Women Lead:
https://www.nativewomenlead.org/2021-summer-bewe-box
https://www.nativewomenlead.org/bewe-box-inspiration
The Well Woman Show is thankful for the support from The Well Woman Academy™ at wellwomanlife.com/academy.