014 Compassion as a Means for Change with LaDonna Harris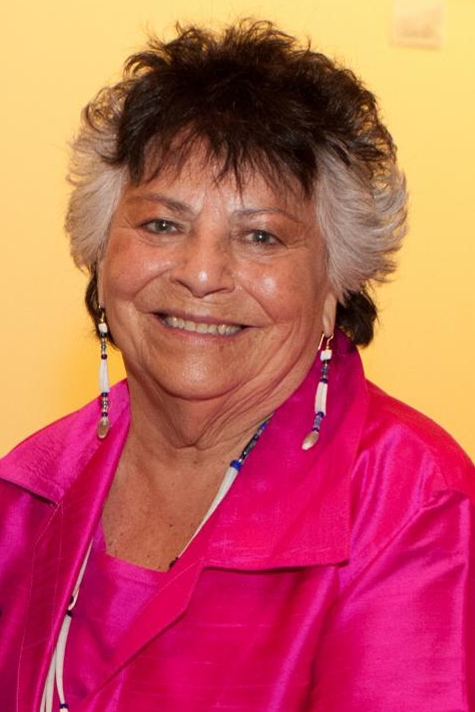 In business and life, we inevitably will meet someone with whom we butt heads. Whether it's an issue of personality clash, differences in political opinion, or different viewpoints on an issue, not everyone is going to agree with your views. While you many never get someone to change their opinion, it's important to remember that closed-minded beliefs are, at the core, a matter of lack of education. Someone is not attacking you because they are right, they simply do not know better. While this isn't always the most comforting reality, it may be the best starting point to move forward. According to LaDonna Harris, President of Americans for Indian Opportunity, this can be the most productive place to begin a conversation, as your emotions are not tied up in the discussion and you can begin to educate, rather than fight.
Get the FREE Compassionate Leader Self Assessment
LaDonna Harris has been a central voice for Native American rights, civil rights, environmental protection, and the women's movement. She founded some of today's leading national Native American organizations including Oklahomans for Indian Opportunity, the National Indian Housing Council, Council of Energy Resource Tribes, National Tribal Environmental Council, and National Indian Business Association. LaDonna also worked to enact civil rights changes and was a founder of the National Women's Political Caucus. Today I speak with LaDonna about finding her voice, discovering productive ways to work with adversaries, organizing groups for social change and overcoming stereotypes.
Get the FREE Compassionate Leader Self Assessment
What You'll Discover in This Episode:
How you can deal with adversaries and create a relationship with them that benefits you both
Tips for finding your voice when it feels like no one wants to listen
How you can bring individuals together in the workplace or elsewhere to way to make real, significant change
How to voice your experience in a way that makes it relatable and can influence the opinion of those with differing views
More About LaDonna
LaDonna was raised by her Great-Grandparents in rural Oklahoma during the Great Depression. Growing up in Comanche culture, family, community, and connectedness were essential principles in LaDonna's upbringing. This emphasis on connectedness has been a driving force in LaDonna's organizing work, and has allowed her to keep a calm head when faced with prejudice and opposition.
LaDonna's public service work began alongside her husband at the time, U.S. Senator Fred Harris. LaDonna is very skilled as reading people, and used this talent when she would join her husband in Congressional hearings. This allowed her to quickly discern some of the serious problems that were occurring in America at the time, such as inequities for women, people of color, and Native Americans.
Initially LaDonna struggled with voicing her opinions when she was met with these issues. She would find herself filled with frustration, and often tears, and fall silent. Overtime LaDonna learned that she could find success in initiating change if she focused on interconnectedness and sought to educate and organize rather than fight. She would act by joining communities together to fight for change, as well as working to integrate tribal governments and ways of life into the Federal system.
During this time LaDonna discovered one of her greatest strengths; organizing people around an issue. LaDonna views success as the ability to create something and then let it go; she emphasizes helping to bring people together around an issue that effects them, and then letting them take over. While this may sound incredibly generous, LaDonna chooses to see her work with others as selfish. She thrives on human interaction, so to her helping others is helping herself.
Describe one personal habit that contributes to your well-being:
Working with other people.
What super power did you discover you had only to realize it was there all the time?
Being able to organize people.
What advice would you give to your 25 or 30 year old self?
Follow the Comanche principle that everyone has value.
Get the FREE Compassionate Leader Self Assessment
Check Out the Links Mentioned in This Episode!
Americans for Indian Opportunity
Native American Indian Housing Counsel
National Indian Business Association