005: Mom Power with Kristin Rowe-Finkbeiner (not just for moms!)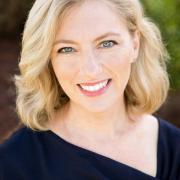 Todays topic is Mom Power, and hopefully by then end of this show you will be ready to take action, whether you are a mom or not, whether you have kids at home or not.  If you're invested in raising the next generation of kids as a mom, aunt, grandmother or friend, you'll want to listen up!
My guest today is Kristin Rowe-Finkbeiner, Executive Director/CEO and Co-Founder of MomsRising and she's the author of the Motherhood Manifesto: what America's moms want and what to do about it.
Today I'm going to talk with Kristin about the power of raising the next generation. Whether you're a mom, sister, aunt or grandmother you'll learn about the issues and what you can do to help. That's what this episode is all about.
I talk to Kristin Rowe-Finkbeiner about making time in your busy schedule, juggling things, realizing that you can't do everything, working in a team so you're not alone, having lots of partners, finding mentors, and also embracing failure.
And, the free give away today is a worksheet I developed called "The Elements of a Well Woman Life" and listeners can download it here. Get the FREE worksheet "Four Elements of a Well Woman Life" now!
I love the worksheet because it offers a quickie self assessment so you can see where you are with the necessary building blocks and outcome areas for all Well Women. I'm thinking about doing a bonus episode dedicated to this topic so stay tuned for details about that.
Get the FREE worksheet "Four Elements of a Well Woman Life" now!
Motherhood in America
When we reflect on the state of women say, one hundred years ago, it is clear that phenomenal progress has been made toward gender equality. So much has changed and improved to make opportunities more accessible for women that many of us don't feel that gender equality is an issue anymore; it's a problem of the past. However, when you take a look at stats in areas such as pay equality and healthcare accommodations, women, and in particular, mothers, come out on the bottom. Many people aren't aware of these inequalities until they affect us directly as women, wives, or mothers.
For Kristen Rowe-Finkbeiner, Director, CEO and Co-Founder of Moms Rising, that realization didn't happen until she became a mother, trying to balance her career with the care of an ill child. She suddenly saw that women are discriminated against for fulfilling one of the most important roles a person can undertake: motherhood. This realization led her to embark on a journey to fight for women's and mother's rights that has led to a thriving nationwide movement.
Today I talk with Kristin Rowe-Finkbeiner about her journey to creating MomsRising, the work that MomsRising does and how she runs a successful business and finds time for friends, family, and herself.
What You'll Discover in This Episode:
Some of the issues that MomsRising tackles, and why they matter to you
How MomsRising's work has led to changes on the national scale, and how you can contribute to their work
Kristin's advice for creating a successful national business, including tips on working with others and bringing together great minds for a greater whole
More About Kristin Rowe-Finkbeiner
Prior to founding MomsRising Kristin had worked in environment science. In that field, gender inequality didn't come up regularly, so she was able to balance her roles as career person and wife fairly smoothly. Only after the birth of her son did it become clear to her that there is something wrong with the treatment of mothers in our country. As she looked more closely at the issue she came to see that not only are there serious barriers for women to maintain a reasonable income while mothering; women are actually discriminated against for being mothers. While she had to leave her job to be a full-time at-home mom, she realized that was lucky. For women who do not have a supportive partner or health insurance, motherhood means poverty. She recalls looking at a ring on her hand, a family heirloom passed down from her mother and her mothers' mother before her, and feeling a calling to band together with other women and work for women's rights around this issue.
Today Kristin functions as the Executive Director and CEO at MomsRising. The work she has contributed has led to policy changes such as the banning of junk food from school lunches, the development of laws protecting pregnant workers, and advancements in affordable childcare. MomsRising enacts changes through four avenues:
Bringing the voices and real world experiences of women and mothers straight to local, state, and nation's leaders
Amplifying women's voices and policy issues in the national dialogue & in the media across all platforms (from print, to radio, to blogs, social media, and more)
Accelerating grassroots impact on Capitol Hill and at state capitols across the country
Holding corporations accountable for fair treatment of women and mothers & for ensuring the safety of their products.
There are many ways to get involved with the important work that MomsRising does, and as MomsRising likes to say, the door to get involved is open to who has a bellybutton; if you've had a mother motherhood impacts you. Check out the links at the bottom of the page to find out how you can get involved!
While Kristin has a lot on her plate, she still makes self-care a priority. She says she can thank her team for creating a work environment that allows everyone to prioritize self-care. Kristin clearly has experience running a successful business, and I was so impressed to learn about some of her leadership secrets. While there's often a 'fight your way to the top' sort of attitude in the business world, Kristin's success comes from doing the exact opposite. She emphasizes the team over the leader and explains again and again how this team mentality has allowed MomsRising, and her, to find success as well as maintain a social and family life.
What super power did you discover you had only to realize it was there all the time?
The super power of her family legacy to fight for women's rights.
What advice would you give to your 25 or 30 year old self?
Stick to it.
Check Out the Links Mentioned in This Episode!
The F-Word: Feminism in Jeopardy- Women, Politics, and the Future by Kristin Rowe-Finkbeiner