We all know what it feels like when a plan doesn't go as expected. Perhaps you've had a goal in mind and you did everything right to achieve it. You planned, prepared, and became convinced that you would, and deserved to, reach your goal. And then, to your shock, the outcome is not what you…
The post 047 How to Change Your Unconscious Story with Pam England appeared first on Well Woman Life.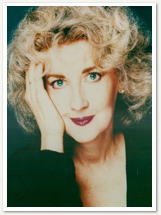 Many of us yearn for a creative outlet, but we just don't know where to start. Perhaps we've tried drawing classes or attempted to journal but it just won't stick. Or we will have an idea for a creative project and won't get around to doing it. You're not alone. Even world-renowned artist and bestselling…
The post 018 Trusting Your Inner Voice with Julia Cameron appeared first on Well Woman Life.