016 Developing Self Confidence to Live Your Best Life with Nada Lena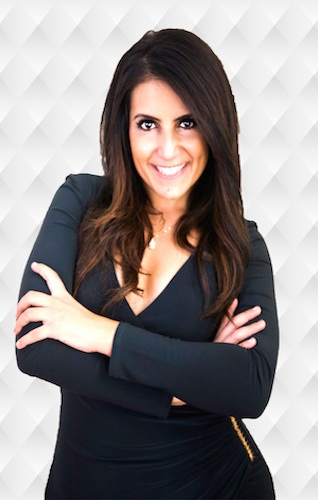 When it comes to living a full life, confidence is integral. We may seem successful and happy in the eyes of others, but if we don't feel confident then our achievements can feel meaningless. Lack of confidence leads to self-doubt and anxiety, and when we don't have self-assurance we are ultimately holding ourselves back from our full potential. According to women's life coach Nada Lena, when we take steps to overcome our self-doubt, we can unleash our full potential both professionally and personally.
Nada Lena is the founder of Rise Up For You, NLNproductions, and Senior Producer of non-profit Young Americans. Nada is also a performance coach, a podcaster, an educator, and a coach in leadership, confidence, and mindset. Today I speak with Nada about forgiveness as a tool, the power of choice, and overcoming self-doubt to realize your full potential.
Get the FREE Confidence Scoring Worksheet
What You'll Discover in This Episode:
How to keep your cool when you have a confrontation with someone else
How to forgive when you feel hurt and attacked, and forgiveness seems like the last thing you want to do
How you can allow yourself to grieve trauma in a healthy way without letting it take over your life, and still work toward growth and positivity
Everyday tips to help build confidence in life and work
Get the FREE Confidence Scoring Worksheet
More About Nada
Nada's career began in performance. In her early adulthood she toured the world as a singer and dancer with nonprofit The Young Americans, empowering and inspiring youth through music. By age twenty-six Nada had coached over 50,000 people worldwide on self worth and confidence. By age twenty-seven she was an executive director with her own house, luxury car, and a six-figure income.
Soon thereafter, Nada fell in love and married her partner. Having functioned as an independent, highly driven individual all of her life, up until then she had always put her own goals first. For the first time there was someone else to answer to, and Nada struggled to find balance. Slowly she began letting her own accomplishments fall to the side for the sake of the relationship. She quit her job, sold her house and car, and moved out of the country to be with her new husband. After three weeks the relationship fell apart.
Returning home empty handed, Nada was devastated. She had given up everything for the relationship, and now that was gone too. On the flight Nada had a realization. While all of her material goods were gone, she still had her confidence, and she had a choice. She could chose to let this event devastate her, or she could move forward with her life.
Today Nada uses her leadership skills to help women to discover the best versions of themselves to lead their fullest lives, professionally and personally. Nada uses her personal experience to inspire women and help them find confidence and end self-doubt. Nada has always been a 'cheerleader,' and she gets her greatest joys out of helping others discover their strengths. She also recognizes the healing ability of her work. By teaching others these skills, she is each day reminding herself to practice them as well.
Describe one personal habit that contributes to your well-being:
I allow myself to have space in the morning.
What super power did you discover you had only to realize it was there all the time?
Unleashing the true potential in others.
What advice would you give to your 25 or 30 year old self?
Be patient, be kind, and be compassionate.
Check Out the Links Mentioned in This Episode:
The Confident Speaker by Harrison Monarth and Larina Kase
Empowered Women Rise Conference 2016: November 6th