056 How to Find Balance Through Spiritual Connection with Jean Houston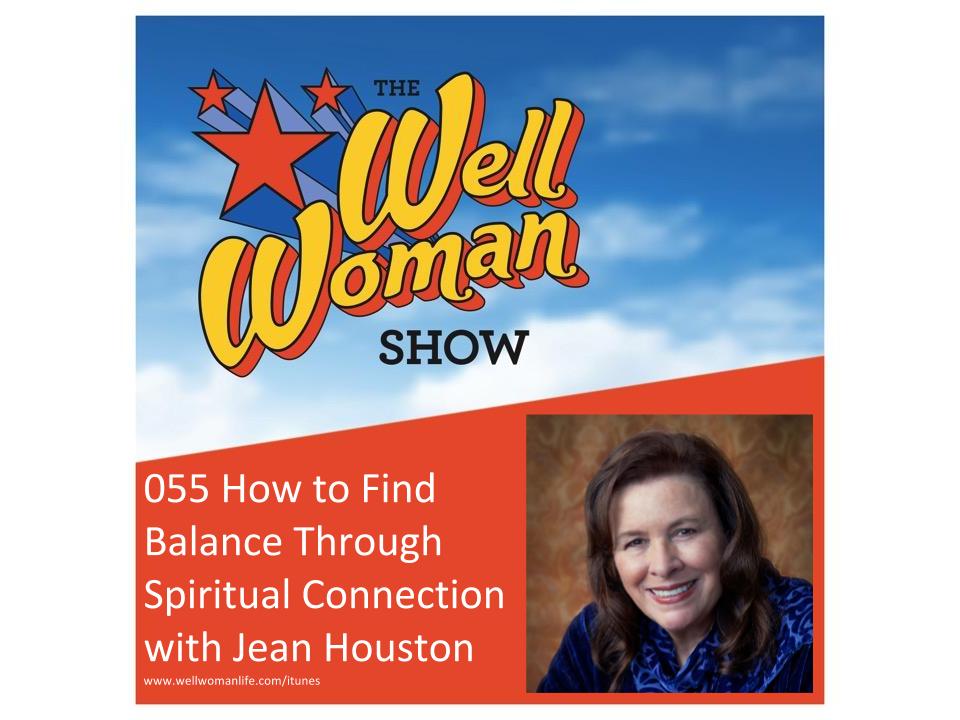 In the current political climate, it can feel that there's a split in society. At times, we feel so divided by issues that we can't even start a conversation with someone who disagrees with us. For Foundation for Mind Research founder and renowned spiritual leader Jean Houston, we must find those things that unite us if we want to make progress. And the things that unite us, she explains, are at the core matters of the spirit. We must be able to overlook the specific issues and remember that we are all humans with drive, compassion, and spiritual depth.
My guest on this episode is Jean Houston. Jean is a Ph.D., scholar, philosopher and researcher in Human Capacities. In 1965, along with her husband Dr. Robert Masters, Jean founded The Foundation for Mind Research. She is long regarded as one of the principal founders of the Human Potential Movement. A prolific writer, Jean is the author of 26 books including "Jump Time", " A Passion for the Possible", "Search for the Beloved", "Life Force", and "The Possible Human."  As Advisor to UNICEF in human and cultural development, she has worked around the world helping to implement some of their extensive educational programs. In this episode Jean and I talk about the intersectionality of spirituality and politics, what we can do to use spirituality to connect in our current political climate, the importance of women coming into power, and why community is so important.
What You'll Discover in This Episode
How Jean is able to unite people by focusing on our similarities rather than those things that divide us

How you can explain to others the importance of gender equality and overcome strife and create greater unity

How you can foster a relationship with spirituality, even if you don't consider yourself a particularly spiritual person
More About Jean
As intellectual beings, we have developed and evolved in incredibly complex and self-aware ways. One way that is sometimes overlooked, though, is the immense spiritual capacity that we all have. "We are not encapsulated bags of skin dragging around dreary little egos," she explains. However, when we overlook this potential, we are wasting a source of power and unity and end up existing as "the flight of the alone to the alone."
One way that Jean encourages spiritual unity is through equal treatment of the sexes. She expresses that "the rise of women to full partnership with men" is one of the largest movements of the modern world. As men and women are no longer "under the heavy thumbprint of the patriarchy," there is more freedom for both to explore how they define their existences. She acknowledges that "the releasing of thousands of years of expectations… in a few hundred months" can lead to backlash, but as men and women discover and explore this new reality, they find more freedom and compassion.
Just as with pushback of gender equality, we must approach political conflict with compassion and understanding. She suggests that the potential for spiritual depth that exists within all of us can unify us, and help us to overlook political differences. According to Jean, "we don't just live in the universe, the universe lives in us," and remembering this unified existence is essential to coming together.
Check Out the Links Mentioned in this Episode!