036 Power and Politics with Debra Haaland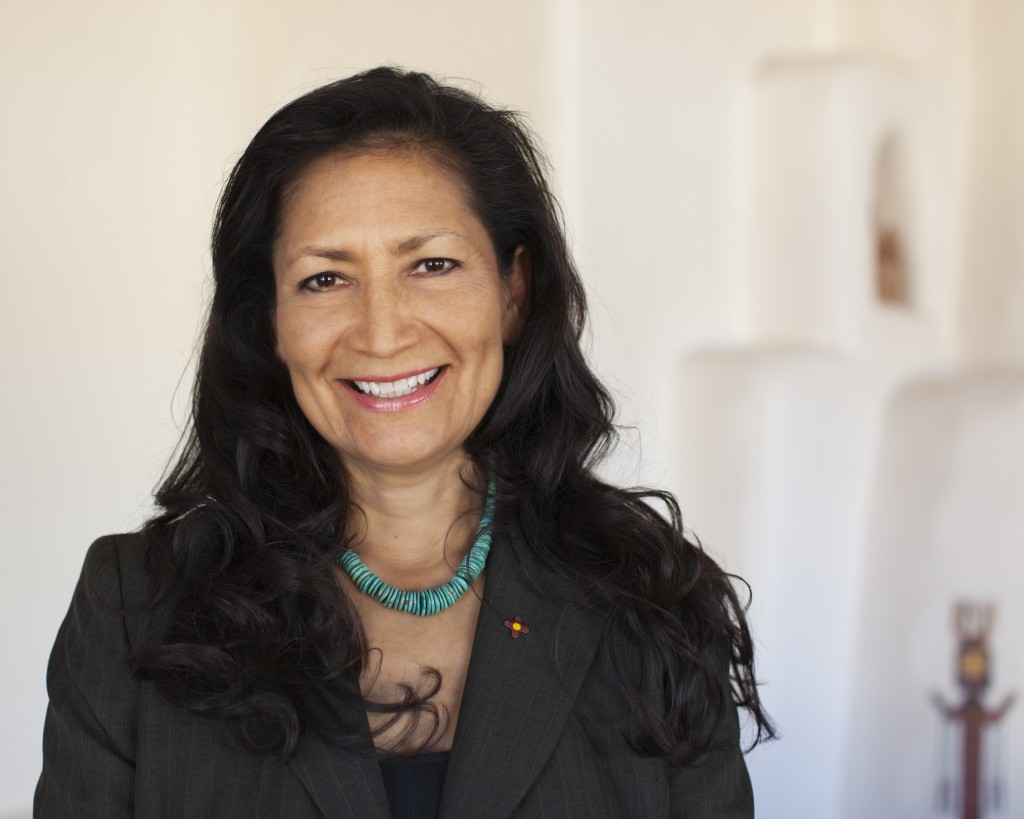 As women, particularly those of us venturing out into sectors that are primarily male-dominated, we are sometimes confronted with conflict or confusion that arises out of misunderstandings. These situations are usually not a result of malice or deceit, but rather a lack of understanding of another's experience or perspective. For New Mexico Democratic Chairwoman Debra Haaland, it is precisely this reason why having differing perspectives in politics is so important. It is particularly integral to include a variety of perspectives and experiences in positions of power, as those roles have the influence to determine where and to whom we should be dedicating resources and research.
Debra Haaland currently serves as the Chairwoman of the Democratic Party of New Mexico, and recently served as the delegation chair at the Democratic National Convention. As a member of the Pueblo of Laguna in New Mexico, Debra is the first Native American woman to lead a major state party in the country. Prior to leading the Democratic Party of New Mexico, she became the first Native American woman to run for lieutenant governor in New Mexico. Today I speak with Debra about the importance of diversity in politics, the issues about which she is passionate, and where she hopes to see politics in New Mexico and the US go.
Get the FREE worksheet "Four Steps to Start Living a Well Woman Life" now!
What You'll Discover in This Episode
How Debra is able to make a difference, even in the face of opposition and adverseray

Debra's tips and advice for getting her voice heard and organizing others to get their opinions voiced as well

How Debra uses traditional values and culture to keep herself well
Get the FREE worksheet "Four Steps to Start Living a Well Woman Life" now!
More About Debra
As a woman and a Native American in politics, Debra is familiar with serving as the voice of underrepresented populations. She explains that her life experiences contribute to her motivation to participate in politics. "I understand what it's like to raise a child.. I know what it's like to apply for food stamps." Debra encourages other women to seek out positions in politics, suggesting that the more viewpoints we have, the better. "There are a lot of women out there taking care of their elder parents, working a job or two. They would bring a different perspective."
She both understands the struggles of women, and seeks to inspire them. She recalls a tweet she received after the Democratic National Convention, where she had worn a dress typical of customs.. A young girl had tweeted that she wanted a dress just like hers. If Debra's public presence can inspire a young girl to get involved in her community, it makes the work worth it. "By inspiring people you can lead them to doing good for someone else."
Debra is a big believer in the importance of participation in public office. During the 2008 election she volunteered by campaigning on reservations, encouraging native people to register to vote. When everyone participates politically, they are taking part in creating their future. "We're stronger together," she explains.
The importance of community voice is something that provides Debra with a sense of wellness on a personal level. Having been raised in Pueblo culture, she learned that "when you're taking care of your community, your family, then everything is fine. As long as everyone's okay, you're okay too."
Check Out The Links Mentioned in This Episode!
Debra Haaland on the Democratic Party of NM Website
Debra Haaland on EmergeAmerica.com
Get the FREE worksheet "Four Steps to Start Living a Well Woman Life" now!