012: Perfectionism As Distraction from Growth with Mary Kathryn Johnson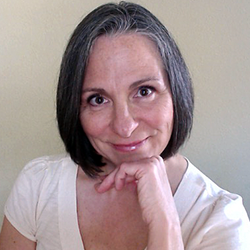 Perfectionism As Distraction from Growth
Many of us pride ourselves in our ability to overcome the obstacles life throws our way and succeed in our given fields. We seek out new challenges and love to use our skills to overcome them. Sometimes, though, we can become a bit obsessive in our drive for success, and it becomes a drive for perfection. Our perfectionism then becomes a distraction from true personal growth. For Mommy Loves founder Mary Kathryn Johnson it took a serious reality check, breaking both of her legs while eight months pregnant and caring for a toddler, that lead to her realization that she needed to slow down.
Get my FREE "Power Parents Academy checklist" now!
Mary Kathryn is founder and owner of Mommy Loves, the first ever online novelty maternity clothing line, parenting blogger, podcast host, and author of Say Bump and Take a Left: How I Birthed a Baby and a Business After a Huge Bump in the Road. Today I speak with Mary Kathryn about the accident that forced her to slow down, the trials of having to give up some independence, and how the experience gave her a new sense of self and the drive to start a thriving business. What You'll Discover in This Episode:
Tips and tools for using your unique skill set to grow your business
How to use your parenting tools to further your business, and your business-running knowledge to strengthen your parenting skills
Using adaptability to see the positive and advantage in any situation
More About Mary Kathryn
Get my FREE "Power Parents Academy checklist" now!
Mary Kathryn has always been a type-A. Following graduation from UC Berkeley she got a job with Jenny Craig, and within three months was promoted to a manager position. That has been a common theme in her life: she seeks to do the best and be at the highest position she can achieve. However, when it came to having children, there was no formula to follow. Especially for Mary Kathryn, who at eight months pregnant had a serious fall that lead to two broken legs and three months of dependence on others. This was a very dark time for her, as she was used to being very independent.
Mary Kathryn recalls the day that she walked out of the hospitals, casts removed, as one of the best in her life. It was at that time that Mary Kathryn realized that perfectionism wasn't her superpower; adaptability was, and still is. She had experienced a very dark time and came out feeling like if she could get through that, she could get through anything.
Becoming pregnant had proved to have its trials as well, which was another challenge for the perfectionist in Mary Kathryn. When her and her husband did become pregnant, she made a shirt as a celebration. She printed a report card onto a T-shirt that said 'Pregnancy 101: A+.' The shirt was a personal celebration for her, but she found that when she wore it she had a huge response from people that saw her. After Mary Kathryn's recovery from her accident that t-shirt stuck in her mind. With her newfound confidence, she saw the T-shirt as a calling: this would be her business venture, Mommy Loves.
Thirteen years and a thriving business later, Mary Kathryn is still at it with Mommy Loves. She has also added additional projects to her plate, and now has a podcast and coaches parent entrepreneurs. She has developed a system to help parents start up their businesses using parenting as a guideline. Those skills necessary to care for a newborn are transferrable to the beginning months of starting a business, and the keys to caring for a toddler are transferable to a young business venture. Today Mary Kathryn remembers every day to slow down and use her adaptability to succeed.
Describe one personal habit that contributes to your well-being:
My morning routine.
What super power did you discover you had only to realize it was there all the time?
My adaptability.
What advice would you give to your 25 or 30 year old self?
Chill.
Get my FREE "Power Parents Academy checklist" now!
Check Out The Links Mentioned in This Episode!
Mary Kathryn Johnson's Website
Say Bump and Take a Left: How I Birthed a Baby and a Business After a Huge Bump in the Road