031 Balancing Feminine Perspectives for Better Business with Halla Tomasdottir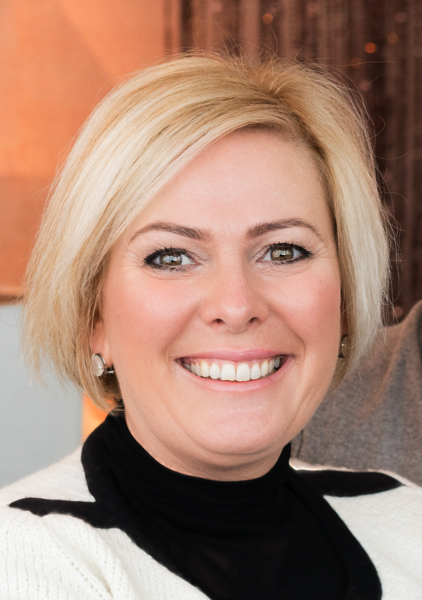 In the corporate world, it's less common for women to have high positions of power. This means that financial decisions are happening in a male-dominated space. Statistically speaking, male dominated spaces tend to present masculine modes of thinking, leaving out feminine contributions. According to Halla Tomasdottir, it is not merely more fair when feminine perspectives are present, but businesses are much more effective when there is a balance between the masculine and feminine ways of handling money.
Halla Tomasdottir is an Icelandic entrepreneur, a co-founder of Audur Capital and a key founder of Reykjavik University. Halla has worked for companies like M&M/Mars and Pepsi Cola and held the role of managing director and executive board member of the Iceland Chamber of Commerce. She has sector experience from consumer products, healthcare, education, media and mobile communication and financial services. Halla was recently a candidate for President of Iceland, of which she was runner-up. She received the Cartier Women's Initiative Award for outstanding women entrepreneurs in Europe and in March 2011 Newsweek named Halla one of 150 Women Who Shake the World. Today I speak with Halla about why it is so important to have a balance between the masculine and feminine, in every aspect of our lives, what feminine perspectives are in the workplace, and how you can implement some of these gender balance practices in your own business.
Get Halla's FREE Article "Lean In But Thrive"!
What You'll Discover in This Episode
How you can implement a balanced feminine/masculine environment in your workplace for sustainability, happier employees, and greater success

Why balanced gender roles isn't just more fair, it makes for better business practices

Specific recommendations for incorporating Halla's ESG model (Environment, Social, and Governmental) into your business for more efficient, successful work
Get Halla's FREE Article "Lean In But Thrive"!
More About Halla
Halla's assertion that businesses would do better with a greater balance of masculine and feminine thinking isn't just a notion; it's been statistically proven. For example, when you include more women in corporate world, they tend to integrate a dedication to community and the people involved in a product rather than have the focus exclusively on shareholders. This small adjustment leads to happier employees, better performance, and an emphasis on sustainability rather than only output. As she puts it, "it's not just a women's rights issues, it's an economic issue."
For those new to the notion of a feminine and masculine , Halla describes simple ways to begin incorporating feminine modes of thinking into areas where they are currently lacking. She focuses on three areas where practices can be implemented; environment, sociological; and government. By incorporating policies that emphasize concern with governmental, social, and environmental issues, your company focus shifts to have concern for "health of the community," and your business will more successful. In the simplest terms, when feminine perspectives are included in business there is a shift from focus on output to focus on community, and this shift actually leads to greater output and performance.
While Halla does identify as a feminist, she explains that her push for gender balance in business does "not come from a women's rights standpoint." She explains, "when women are empowered, the economy is empowered. Society is empowered. It's about economic development and society development. It's good for women and for the men." Halla does not merely preach this doctrine, she exemplifies it in her in her business and life. Halla was recently ran in the Icelandic presidential race, where she was runner-up. "I'm convinced," she says, "if we're to build a world that makes sense and is sustainable in economic and social terms, we 're going to need more women."
Check Out the Links Mentioned in This Episode!
Background on the economic crash in Iceland and Halla's work