008: Family and Work Integration with Dana Malstaff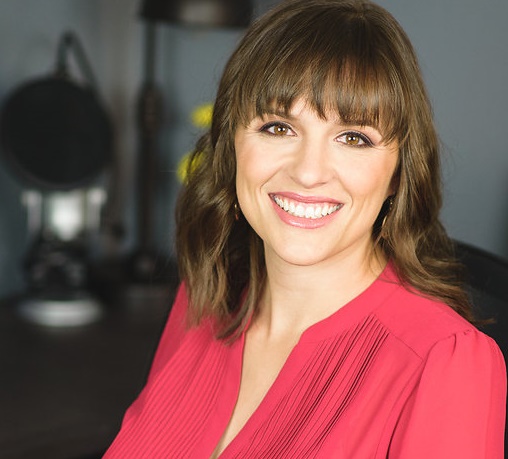 Creating a Full Integration of Family and Work
Many of us struggle to find some sort of balance between work and family. We feel that if our business is thriving, our family life is likely compromised; and if our attention is on our family, our business is floundering. It's as if we can be only a mother or a business owner; only one can function at a time.
According to Boss Mom founder Dana Malstaff, we've been thinking about this dichotomy all wrong. As a mother and an entrepreneur, Dana suggests we stop thinking of the two roles as rivaling parts of our lives. Instead, she proposes that we integrate the two parts into one, to nurture both our family and business. Further, Dana explains that when we look at our various roles in this integrated way, the parts transform from rivals into compliments, and each actually strengthens the other!
Today I talk with Dana Malstaff, mother, author, business & content strategist, coach, podcaster, and blind spot reducer. Dana is the author of Boss Mom: The Ultimate Guide to Raising a Business & Nurturing Your Family Like a Pro, and the founder of the Boss Mom Movement. She serves Boss Moms who yearn for more time and less guilt when it comes to building their business and starting or raising their family, by providing the tools they need to get more out of their content and business, without sacrificing their family goals.
Get my FREE chapter of the Boss Mom book now!
What You'll Discover in This Episode:
Why Dana hates the term "work-life balance" and the language she chooses to use to talk about juggling many roles
How Dana plans both family and work time into her schedule in an integrated, realistic way, including app recommendations and daily rituals
How you can take some simple steps to begin integrating your family and work life into one, cohesive day
How Dana still manages to get 'self-time' in, despite her packed schedule
More about Dana:
One could argue that two of the most difficult tasks a person could take on are starting a business and becoming a parent. Dana could tell you plenty about that, as she started both at the same time. As luck would have it, Dana became pregnant on the eve of her celebratory party, honoring the beginning of her business. In a way this turn of events was a blessing, as it has shaped the direction that her business has taken.
Before Boss Mom, Dana worked as a business and content strategist with a broad clientele. As a mother and an entrepreneur, Dana found herself wracked with guilt about owning a business while raising a family. She felt the way many of us do: if we pursue our career dreams, we are sacrificing something in our family lives; we can only have one. However, when she looked at the way she had created her life, she realized that she was in fact able to have both.
This realization came at a time when she was seeking out help from a book writing coach, as she had plans to write a book. It became very clear to her that many women hear this same message, and in fact it's not true! Dana discovered that being a successful business owner actually nurtures her family. By pursuing her career goals, she is an example to her children of the importance of following your dreams.
Dana is not suggesting that being both a mother and an entrepreneur is an easy task; she just suggests we approach these two roles in a more holistic, integrated way. For example, instead of having a work schedule and a family life schedule, Dana combines the two. Since one inevitably influences the other, doesn't it make more sense to take them both into account? When we dedicate ourselves to doing everything that we want to, we're essentially acknowledging that one side is going to be sacrificed. But if we commit to a realistic schedule on both ends, both our family and work life goals will be achieved. When we do that, she explains, both sides thrive.
Get my FREE chapter of the Boss Mom book now!
More About Boss Mom:
Boss Mom is a consulting company dedicated to helping mothers and new entrepreneurs alike get their business plan off the paper and into reality. Dana comes from the perspective of a mother trying to get a business up and running, but the format is really applicable for anyone. Boss Mom provides a community of working moms helping one another to get their business started and sustained. Boss Mom emphasizes the impact that following your career dream has on your children: "pursuing our passions is a magnificent way of showing our children that 'work' doesn't have to be a negative word."
Describe one personal habit that contributes to your well-being:
I floss everyday.
What super power did you discover you had only to realize it was there all the time?
I have a lot of empathy.
What advice would you give your 25 or 30 year old self?
Accept all the support you can get.
Check Out The Links Mentioned in This Episode!
Boss Mom: The Ultimate Guide to Raising a Business & Nurturing Your Family Like a Pro
 Free webinar that shows you how to translate your business goals into an action plan: www.boss-mom.com/webinar