258: Being a Woman of Excellence with Precious Brady-Davis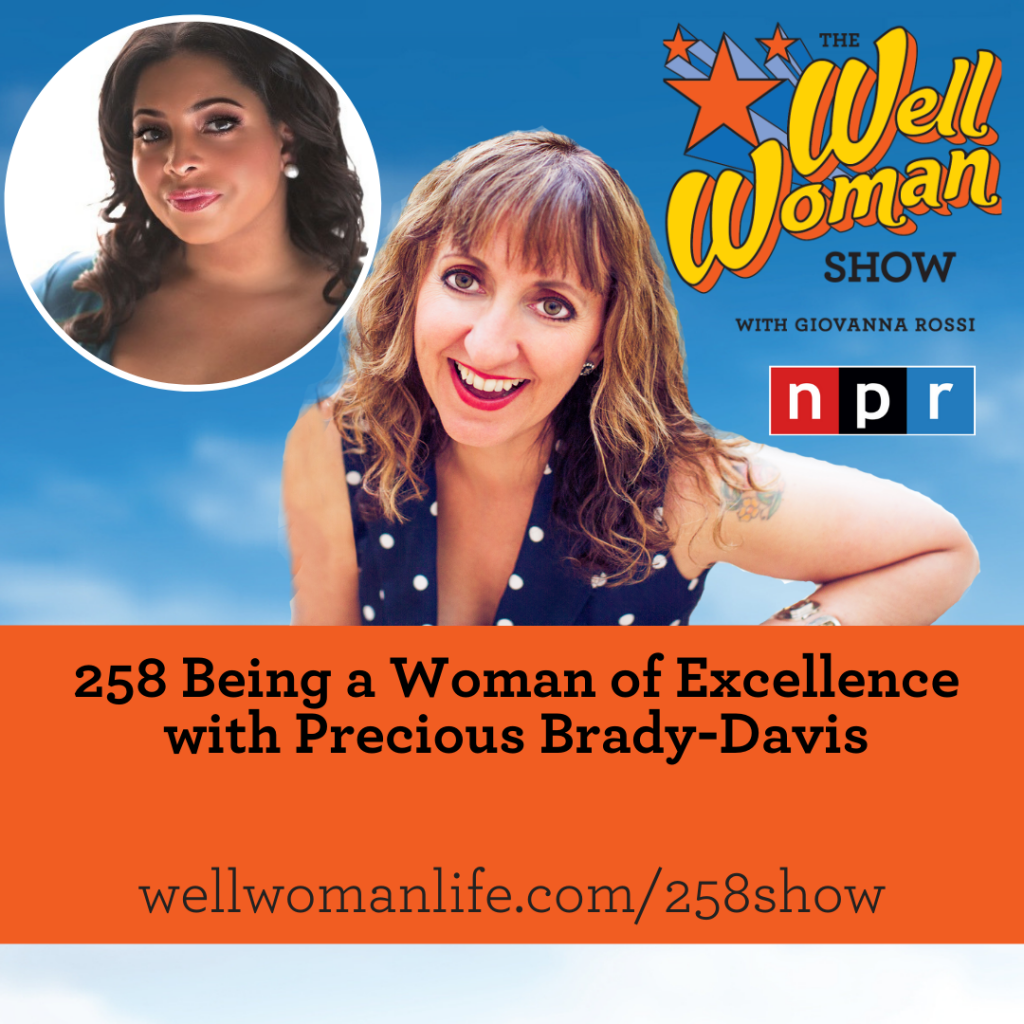 This week on The Well Woman Show, I interview Precious Brady-Davis. She is an award-winning diversity advocate, communications professional, and public speaker. She served for three years as the assistant director of diversity recruitment initiatives at Columbia College Chicago, her alma mater, implementing the campus-wide diversity initiative and providing leadership and oversight of national diversity recruitment and inclusion policies. Precious is married to Myles Brady and lives in Hyde Park on the South Side of Chicago, where they are raising their daughter. On the show, Precious shares her profound journey as a biracial, gender-nonconforming kid in foster care to becoming a fully actualized trans woman.
We discuss:
The struggles of growing up in foster care,
The importance of advocating for yourself in the workplace,
and Precious Brady-Davis's struggles of being a fully actualized trans woman.
The book Precious recommended was My Vanishing Country: A Memoir by Bakari Sellers
You can find the episode on overwork that Giovanna mentions at wellwomanlife.com/255show/
You can also continue the conversation in the Well Woman Life community group at wellwomanlife.com/community
You can find notes from today's show at wellwomanlife.com/258show.
The Well Woman Show is thankful for the support from The Well Woman Academy™ at wellwomanlife.com/academy.