176 Just Giovanna: Less Pressure, More Presence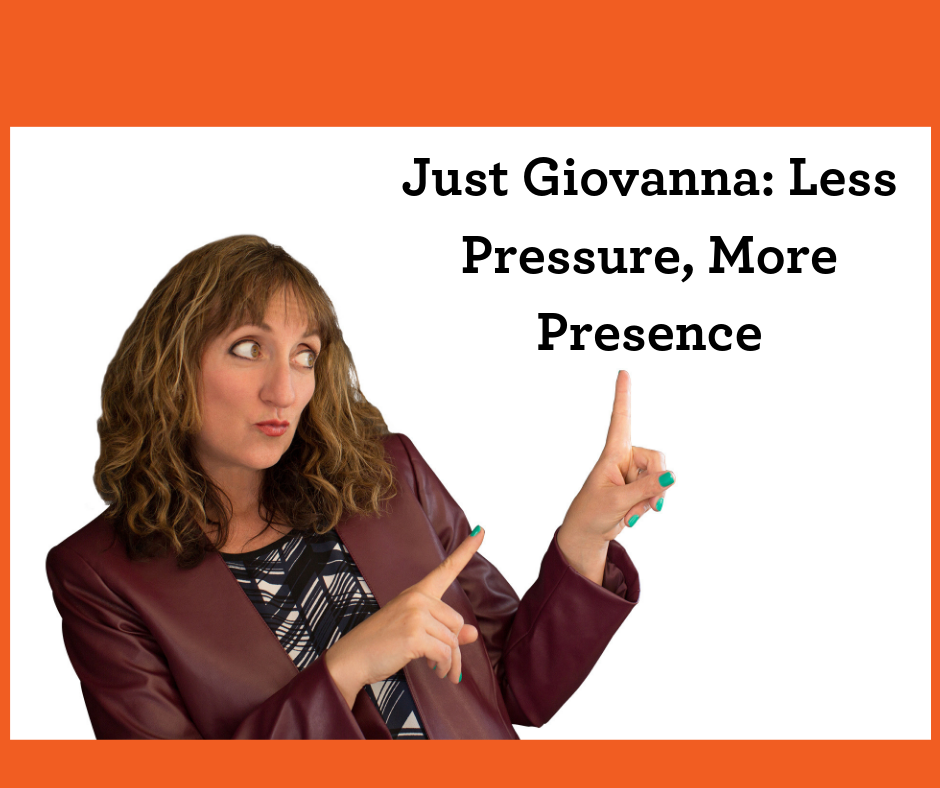 Podcast: Play in new window | Download
On the Well Woman Show this week, we'll focus on 3 steps you can take right away to stop feeling so much pressure about your home responsibilities (including kids if you have them) while you're at work and stop feeling guilty about work responsibilities when you're at home or with your kids. And we'll also have tips for leaders of companies and organizations.
You can also continue the conversation in the Well Woman Life community group at wellwomanlife.com/facebook
The Well Woman Show is thankful for the support from Natural Awakenings Magazine in New Mexico and High Desert Yoga in Albuquerque.
Be sure to check out the Well Woman Life™ Jumpstart if you're ready to create more income, impact or intimacy in your life!