167 How to Identify and Question the Stressful Thoughts with Byron Katie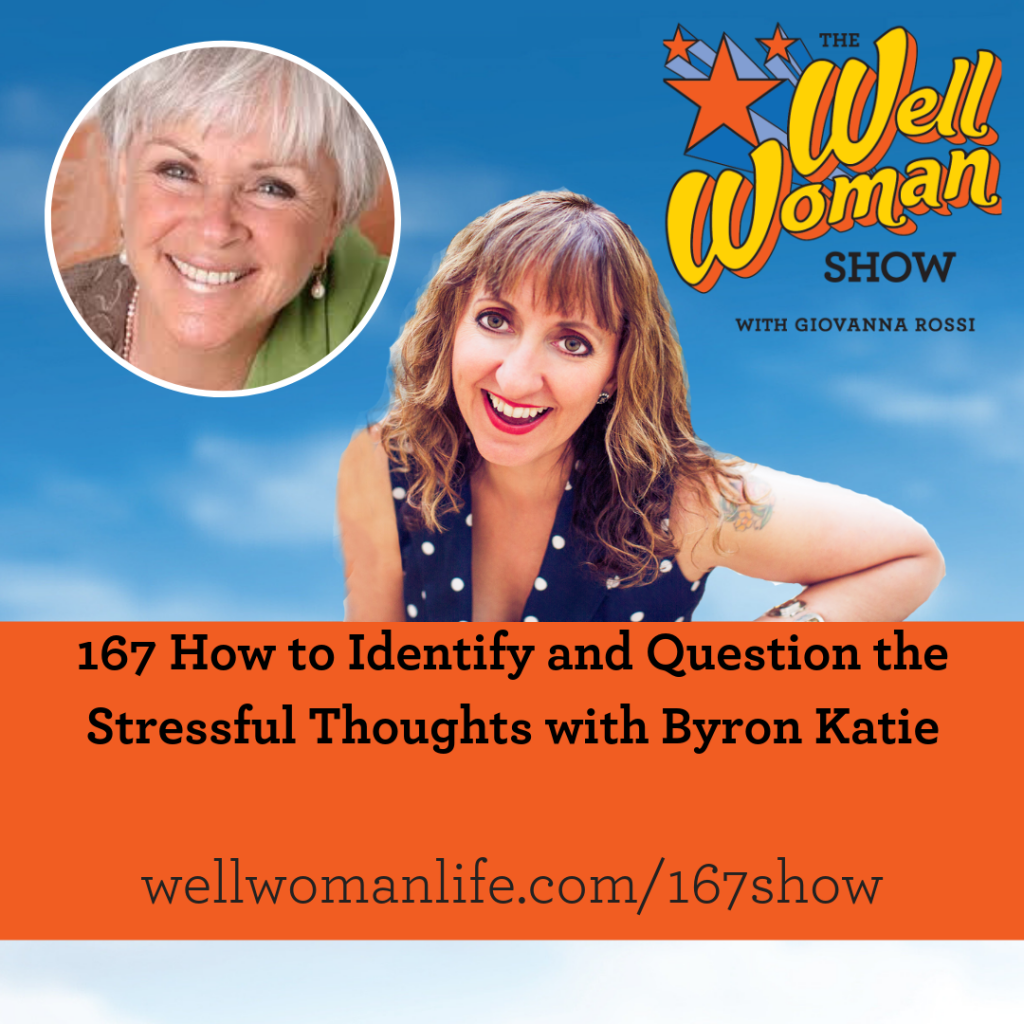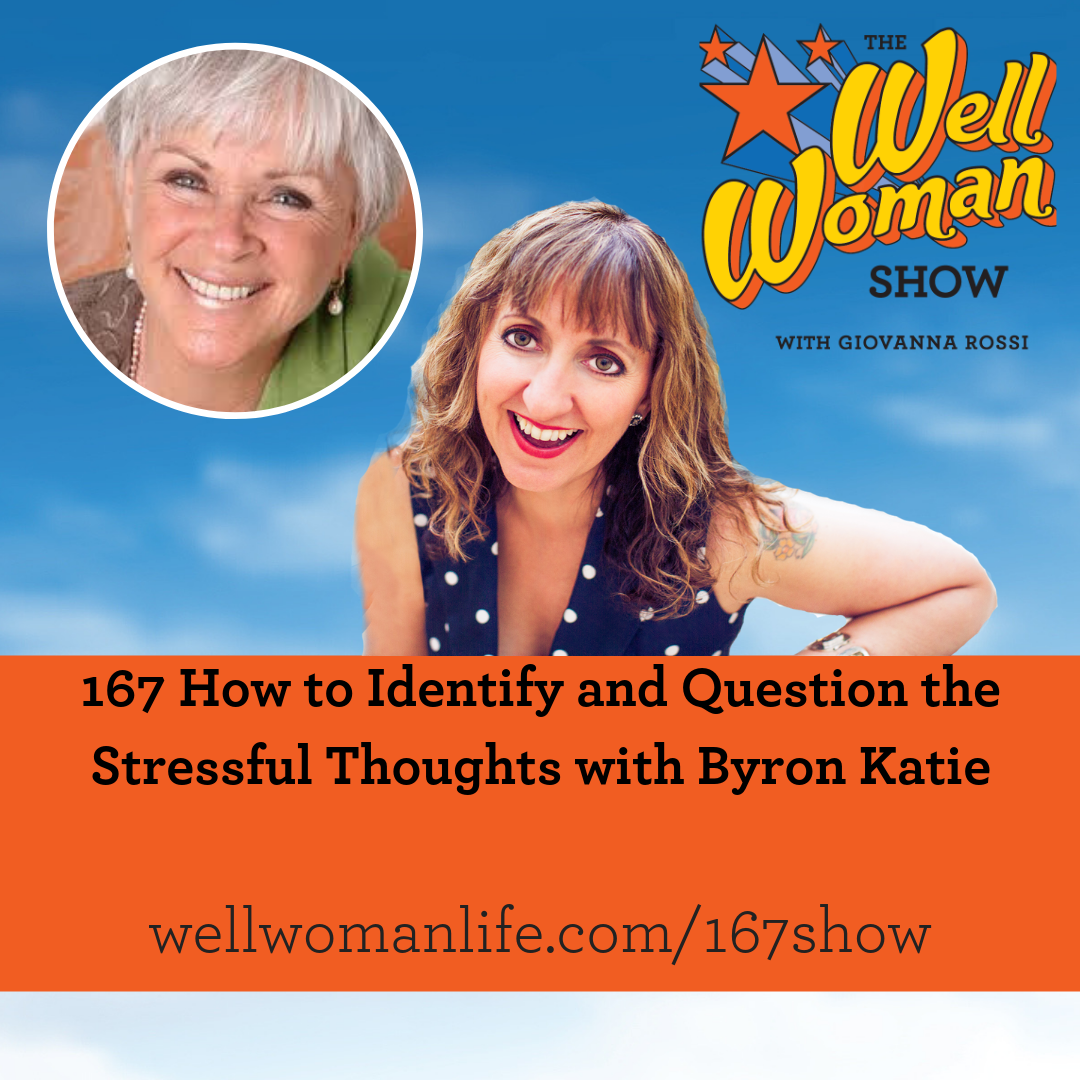 Podcast: Play in new window | Download
This week on the Well Woman Show, I interview Byron Katie. Katie is the founder of The Work, a simple yet powerful process of inquiry that teaches how to identify and question the stressful thoughts that cause all of our stress.
On the show today, we talk about:
• how to reduce our stresses in life
• How to use 4 questions to practice The Work
• And how to cultivate a practice of questioning in order to be happier.
Join me for Well Woman Drinks on June 19th! Register at www.wellwomanlife.com/events
Whether you're just starting your journey or you've been on it for months or even years, the Well Woman Jumpstart is a great place to begin. Jumpstart your Well Woman Life at wellwomanlife.com/jumpstart
If you're ready to dive into something more, check out our new course, 6 Weeks to Be Seen and Be Heard starting June 19th. wellwomanlife.com/BeSeenBeHeard
The Well Woman Show is thankful for support from Natural Awakenings Magazine in New Mexico and High Desert Yoga in Albuquerque