071 How to Help Others Without Taking Their Problems On as Your Own with Jill Leigh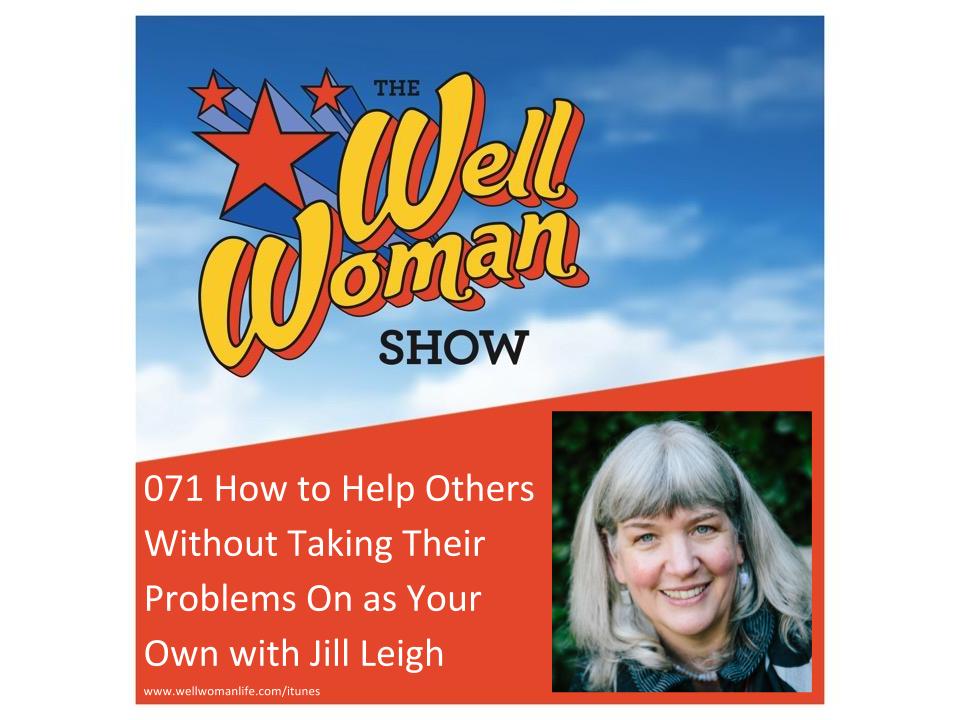 When we feel close to burnout, self-care often becomes our last priority. We feel that we need to take care of every other detail first, and then we can get to working on ourselves. With that attitude, burnout is inevitable, and almost expected. To avoid this unhealthy cycle, energy healer Jill Leigh explains, we must put self-care first.
Today I speak with Jill Leigh. Jill is the founder and director of the Energy Healing Institute, a school that caters to seasoned integrative practitioners and those wishing to expand upon their energetic knowledge base. Jill's abilities allow her to deeply connect with clients and shift their energy blocks, using her combination of clairvoyance, conscious channeling and energy practices. Her teaching style is organized, logical, hands-on and playful and delivered with absolute integrity and the highest standards of teaching protocols. In this episode Jill and I talk about how she came to understand her energy skills, what she does to avoid burnout, and how she is able to 'turn off' from her work to make sure she is maintaining balance in her life.
Get the FREE Chakra Sanities eBook!
What You'll Discover in This Episode:
How Jill was able to cure her chronic fatigue and auto-immune issues

What Jill does when she's feeling overworked to continue being productive and avoid burnout

How you can use Jill's experience to help you to leave work at the office and be present in your life outside of your career
Get the FREE Chakra Sanities eBook!
More About Jill
Before Jill began her career as an energy healer, she worked for many years in the corporate world and ran her own business. She worked hard and constantly, and in hindsight she recognizes that she "did not have any sense of what it would look like to take care of myself." Chronic fatigue and auto-immune issues began to wear her down, and she turned to energy work to help.
Jill's experience with energy healing didn't begin then, however. As a child she had deep connections with animals, and as an adult, even working in the corporate world, she was extremely sensitive to others' energies. Jill explains that in between childhood and adulthood she learned to push her abilities down inside of herself. She did this because when she told others about what she was experiencing, their reactions were rarely positive.
However, as she learned as her physical issues worsened, ignoring her abilities did not shut them off. She realized she needed a way to "unplug from that and plug into my core and be present in my life." One thing that Jill has learned in her pathway to becoming an energy worker is that you must learn to not take on other's energy issues. For those of us that do not work in energy healing, the lesson is still relevant: we must find ways to leave our work at the office and not take it home with us.
For Jill, self-care is the essential tool for balance. At the moment, she feels that she has a lot going on with work, but she's still able to avoid exhaustion. To do this, Jill is "doubling down on my practice" of self-care, including meditation and energy clearing. "I'm finding that that's really helping me navigate this time," she explains, "it's helping me stay balanced, grounded, present."
Check Out the Links Mentioned in This Episode!