070 Finding Inherent Worth and Dignity in Every Person with Angela Herrera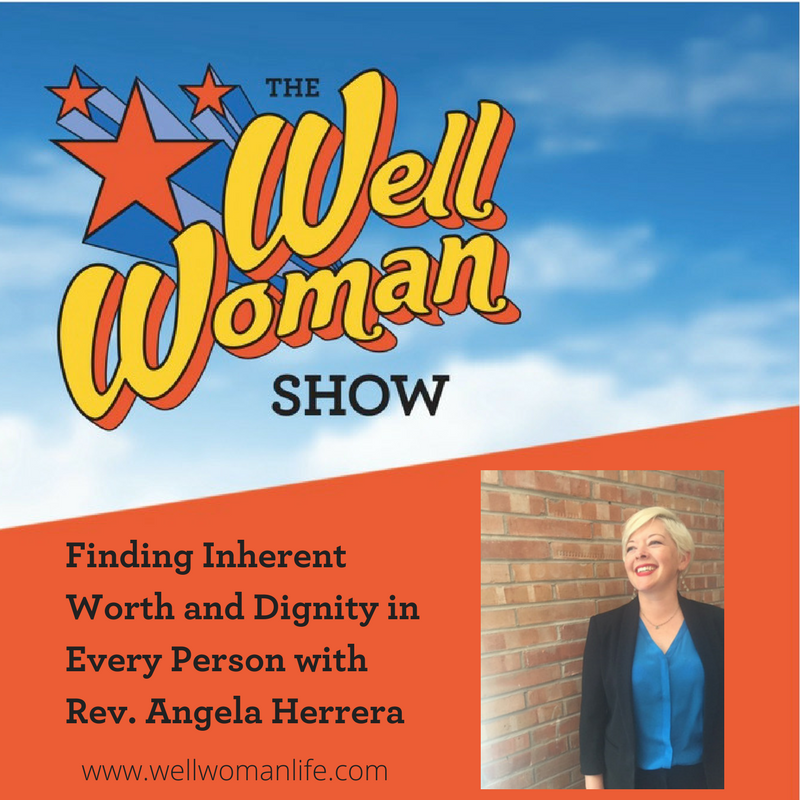 Get Rev. Herrera's FREE meditation!
Today's topic is finding inherent worth and dignity in every person, including yourself. And hopefully by the end of the show you'll be clearer about seeking counsel from your older self and be more gentle with yourself and others.
My guest today is Angela Herrera. A unitarian universalist since she was 7 years old, and the daughter of a functionally illiterate mom, Angela Herrera graduated form Harvard Divinity School and is now the senior minister elect for First Unitarian in Albuquerque.
The free give-away today is a mediation that my guest wrote called Utterance of the Timeless Word.
Get Rev. Herrera's FREE meditation!
The Rev. Angela Herrera is Senior Minister Elect at First Unitarian Church in Albuquerque, where she has served on the ministerial staff since 2010. She holds a Master of Divinity degree from Harvard Divinity School. From Marylhurst University she holds a Bachelors in Religion and Philosophy and a certificate in Mediation and Conflict Resolution. She is originally from Oregon, where she was a 2005 Ford Scholar with the Ford Family Foundation, an organization committed to strengthening communities through service and dialogue across difference.
Angela served as a member of the Faith and Reproductive Justice Leadership Institute at the Center for American Progress from 2014-2016. She is the author of Reaching for the Sun, a collection of meditations published by Skinner House books. She and her husband Carlos have two children who are both students at UNM.
In this episode you'll learn:
What Rev. Herrera's bumper sticker said
How she balances being a person and a religious leader
How she defines feminism
No feeling is final
Links: