057 How to Change Outcomes with Nontraditional Thinking with Robin Brulé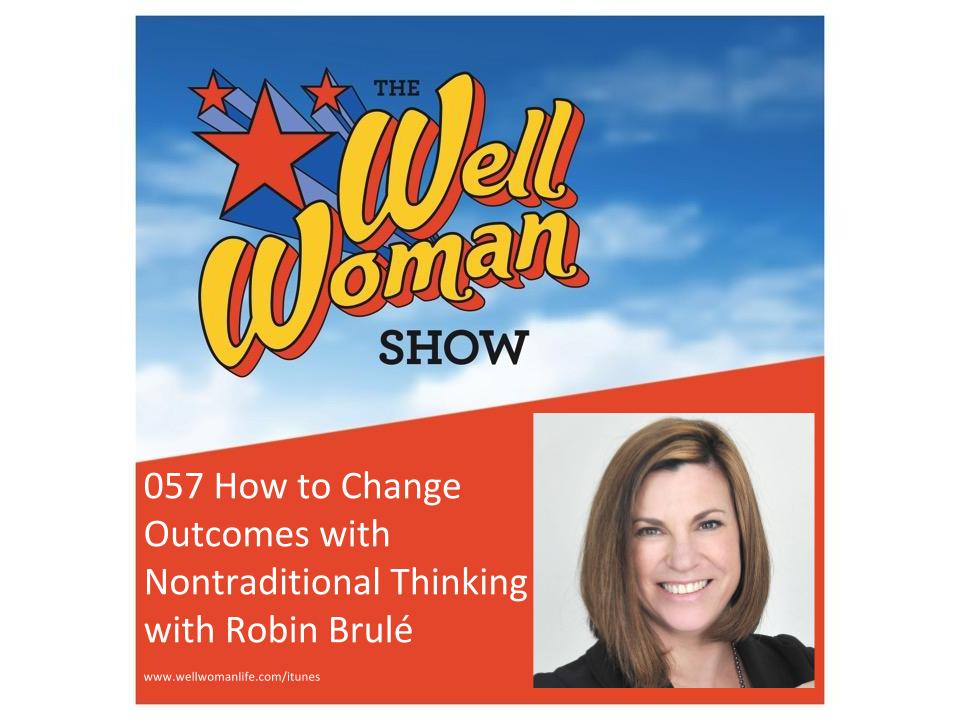 When we think of big business, such as the banking and financial world, we don't naturally associate it with sticking up for the small guy (or gal!).  According to Nusenda Credit Union Vice President of Community Relations Robin Brulé, financial institutions and government resources ought to invest in local and grassroots efforts to support community and economy for all. This is why she directs Nusenda's business model to prioritize local businesses and entrepreneurs. As an Albuquerque native, she understands that in order for this city to thrive, it needs to build from the roots up and it needs support from the larger entities that have access to financial resources.
My guest in this episode is Robin Brulé. Robin is a large-system service designer with a proven track record of mobilizing cross-sector partners to improve outcomes for New Mexicans. Robin serves as the Senior Vice President of Community Relations and Assistant to the President at Nusenda Credit Union and serves as an "executive on loan" from Nusenda to Mayor Richard J. Berry, City of Albuquerque, where she helps accelerate implementation and results in the areas of education, human services, economic and workforce development in her role as Chief Strategist for Albuquerque's Living Cities Integration Initiative. Robin was named "Professional of the Year" by the National Association of Federal Credit Unions in 2014 and selected as an Annie E. Casey Foundation Fellow in 2007. In this episode Robin and I talk about why it is so important to support local, how she is able to see the whole picture to develop unique and nontraditional solutions, why we must work from a grassroots and large-scale level to support your local economy, how Robin is able to make this happen, and how she is able to care for her wellbeing amidst all of these undertakings.
Get Giovanna's FREE worksheet -Communicate My Purpose!
What You'll Discover in This Episode:
How Credit Unions help small businesses and entrepreneurs, and how you can take advantage of the Credit Union in your city to further your businesses or bring your aspirations to reality

How to help direct financial resources in your community into grassroots efforts

Why supporting grassroots and local enterprises is important, and benefits your community as a whole
More About Robin
As a former strategic advisor to the New Mexico Children's Cabinet, and Executive Director of the Central New Mexico Community College (CNM) Foundation Robin understands that in order for community building institutions to thrive, they require significant financial support and investment. Working with Nusenda, Robin makes sure that funding local and grassroots businesses is a priority. However, having worked on both side of the equation, she has been able to see that a huge barrier for these local efforts is access. "There are a lot of assets in our community that we potentially don't take advantage of as we could." With her diverse experience, she tries to recognize "when someone is not growing economically, what is stopping them?"
Robin addresses this information barrier by implementing a three step process. First, she emphasizes the importance of collective impact. "There's no one leader or system thats going to be able to solve everything," she explains, "we have to all work together toward a common goal." Next, she examines the actual capitol innovation and financial resources available. "We have a lot of resources, but how are we deploying them?" She looks at if these resources are making an impact, and what can be done to expand the accessibility and influence of those resources. Finally, she dives into public sector innovation. In order for any business or system to succeed, "we need policies that really support and help them."
Get Giovanna's FREE worksheet -Communicate My Purpose!
As Robin seeks to strengthen the individuals that make up Albuquerque in order to better the city as a whole, she applies this same approach to her personal health. She recognizes that she "won't be able to do these things if I'm not healthy in all ways." Following a recent family tragedy, Robin experienced a grief that "sometimes seemed insurmountable." Again, she chose to mirror the processes that she advocates for in her personal life. She "wanted to put my grief into action" and sought out legislative action to ensure that her traumatic experience would not be repeated for others. Today Robin makes sure to find a balance between taking action and taking care of herself, because "if now isn't the time to take care of myself then it'll be never the time."
Check Out The Links Mentioned in This Episode!
Albuquerque Living Cities Integration Initiative (ABQLC.org)
House Bill 52: Felon in Possession of Firearm Penalty
Get Giovanna's FREE worksheet -Communicate My Purpose!