044 How to Gain Control Over Your Life Through Brain Education with Bette Castoria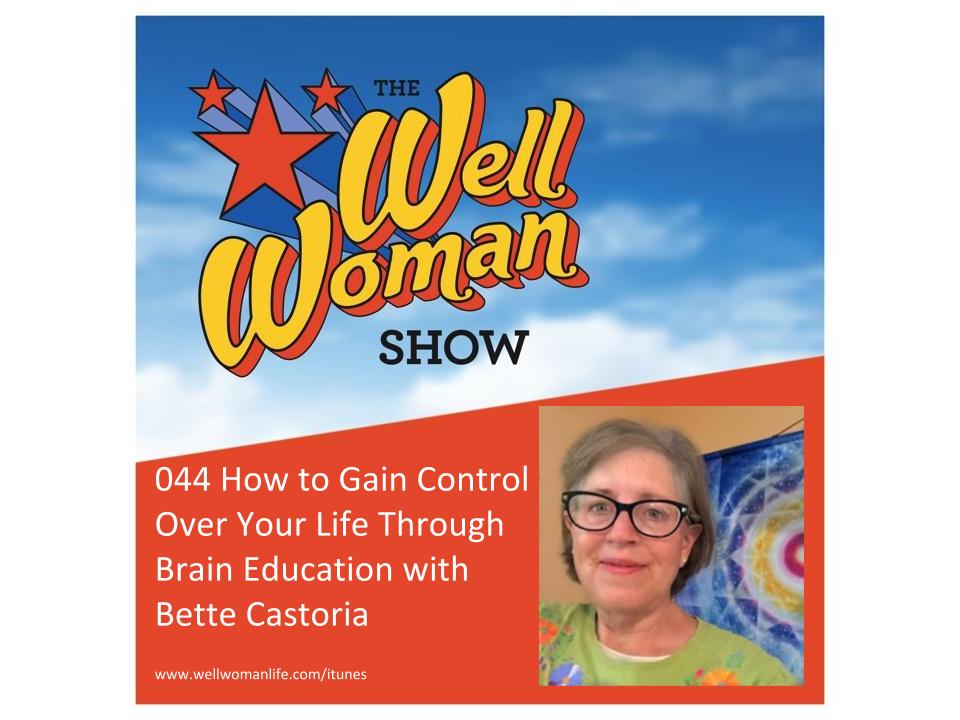 Do you ever feel that, with your many responsibilities and dedication to those around you, you lose a sense of self? In trying to provide and support our communities and families, at times we lose sight of our own spirit's needs. According to Brain Educator Bette Castoria, the first steps to gaining a sense of control of your life is by gaining an understanding of how your brain processes the world, also known as Brain Education. Brain Education gives individuals the power to use their brain's full capacity, as well as decrease stress, increase focus, confidence, and mindfulness.
In this episode I talk with Bette Castoria, a yoga instructor at Body & Brain, a holistic yoga and fitness center, and a Body and Brain Educator. Prior to discovering the benefits of yoga, Bette worked a nine to five job for twenty two years. Today I talk with Bette about how yoga and Brain Education have changed her life, how she was able to recognize that she wasn't happy in her former way of living, and how she is able to stay calm in moments of frustration or anger.
Get my FREE "Belly Button Healing Challenge"!
What You'll Discover in This Episode
What Belly Button Healing is and how it can help you with physical pain

Bette's tips for keeping calm and being thoughtful when she feels herself filled with anger

How Brain Education can help you to change your perspective, utilize your brain in a more creative way, and encourage greater productivity
Get my FREE "Belly Button Healing Challenge"!
More About Bette
Bette was introduced to Brain Education through yoga. She discovered a deep yoga practice eleven years ago, finding that yoga "woke up so much in me." Yearning to take her practice further, she discovered Brain Education, which seeks to retrain the brain to be more creative, peaceful, and productive. Bette uses Brain Education with both children and adults. She loves working with children, as the influence of the education is so tangible. "I love to see the young person find their power," she explains, "they have the ability to do what they want."
Bette explains that Brain Education is an important tool for gaining control of our lives and our sense of independence. When seeking control and structure, we often "do it by holding, clinging, and controlling every aspect of [our lives and] everyone else's." By using Brain Education one can learn how to consciously change her perspective and discover a true sense of autonomy.
Prior to becoming a Brain Educator, Bette had a job where she made good money and could afford material pleasures. She reflects, "when I started yoga I started realizing [my lifestyle] wasn't making me truly happy." Since discovering the power of yoga and Brain Education Bette has found a deeper sense of fulfillment. These days, her sense of happiness comes from "waking up everyday and doing what I'm passionate about."
Check Out the Links Mentioned in This Episode!