013 Create Your Power: An Interview with Shauna Kessler-Frost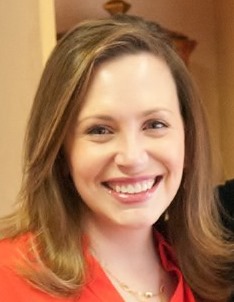 For those of us that have found success in our careers, there is a sense of accomplishment and relief that the work we have put in has paid off.
But some of us may feel conflicted in our career success and our altruistic goals.
It may seem as if you cannot have both a thriving business and a deeper purpose. According to nonprofit director Shauna Kessler-Frost, it's a matter of taking initiative and creating that purpose for yourself.
Get Giovanna's FREE worksheet -Communicate My Purpose!
Shauna Kessler-Frost is the director of the Albuquerque branch of Meals on Wheels, a meal delivery service that offers daily hot meals to individuals that may otherwise go without food. Meals on Wheels of Albuquerque was named a 2014 Non-Profit of the year Honoree by Albuquerque Business First. Prior to becoming director, Shauna was a board member and volunteer while working for a car dealership. While working in the auto industry may not seem like an obvious predecessor to nonprofit management, Shauna was able to create a purpose in her car dealership work by integrating community service into the position. Today I talk with Shauna about finding purpose in your work (whatever that may be), listening to intuition, and adjusting your language to focus on the 'why' rather than the 'what' for greater profit.
What You'll Discover in This Episode:
How you can 'sell' your business or idea in a way that listeners will support it personally and financially
How to find lessons when your job doesn't fit into the mold of your 'dream career'
Tips for getting your ideas out to a larger audience
Some indicators that it's time for a career change, and how to go about it
Get Giovanna's FREE worksheet -Communicate My Purpose!
More About Shauna
Shauna's professional career began in Japan, where she was placed as a marine working for the civilian component of the Marine Corps (NCOS). When she returned to the states, she began working in marketing for a car dealership in Albuquerque, NM. Shauna admits she had never anticipated working for a car dealership, but the opportunity presented itself and she didn't say no. And, to her surprise, it was a wonderful job. One of the leading principles of the dealership was a commitment to community service. It was through this avenue that Shauna became involved with Meals on Wheels.
Shauna began volunteering with Meals on Wheels as a meal deliverer. She would bring the prepared meals to clients, giving her the opportunity to have face-to-face time with the community that the program served. Shauna knew right away that she would like to have greater involvement with the organization; she had marketing skills from which the nonprofit could benefit, and she found herself falling in love with the community it served. For the time being, however, it made sense for Shauna to continue working at the dealership and offer her skills on a volunteer basis.
Eventually Shauna was invited to join Meals on Wheels as a board member. When the director of the nonprofit was preparing to step down she encouraged Shauna to apply for the position. She applied and was offered the position. For Shauna, working with Meals on Wheels was a way to create purpose in her life, and she gladly accepted the offer. Today she emphasizes that she is grateful for the time she spent at the car dealership. It was Shauna's initiative to seek out purpose in her work at the dealership that led to this opportunity.
Shauna was raised with the concept that we should do something good for someone everyday and serve a purpose beyond oneself. In a way, this has been a guiding principle in her career path. Instead of constantly second-guessing herself or comparing herself to others, even when she was in a job that didn't seem very altruistic, Shauna followed her intuition and created purpose out of her work. From car dealership to nonprofit management, She was and is able to create purpose in the work that she does.
Describe one personal habit that contributes to your well-being:
Books on tape.
What advice would you give to your 25 or 30 year old self?
Stick with it. Don't always second guess yourself.
Get Giovanna's FREE worksheet -Communicate My Purpose!
Check Out The Links Mentioned in This Episode!