010: Overcoming Fear and Seeking The Life You Want with Kate Erickson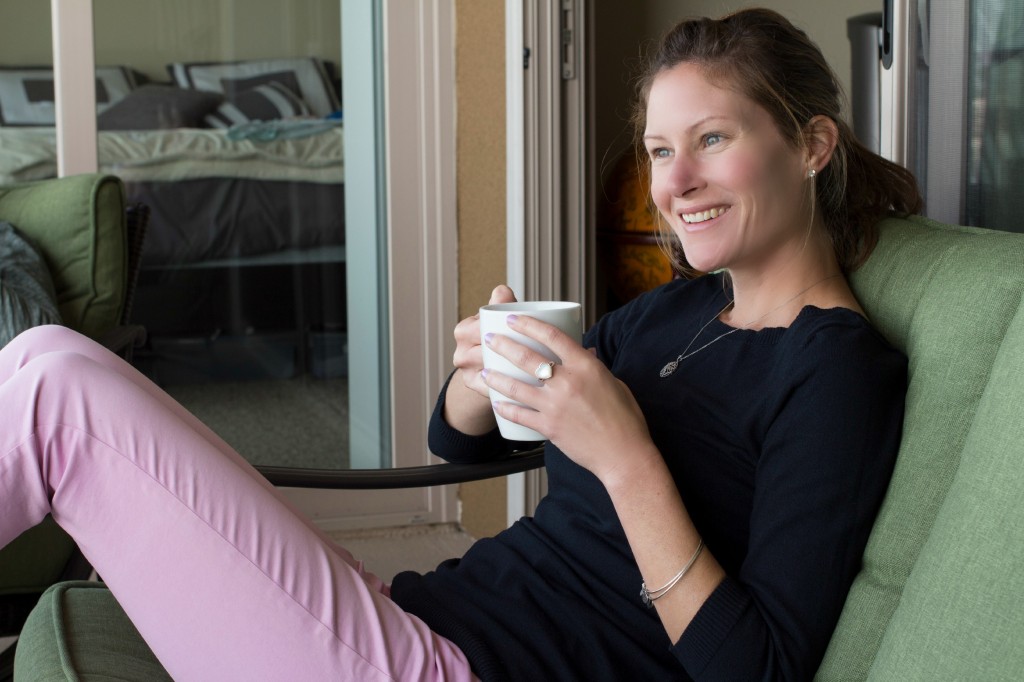 We're often told that we need to 'put in the time' to achieve our goals. Stick with a project or company and eventually you will reap the rewards. But what happens when you have stuck around and you still feel unhappy?
Is it always the case that leaving a career means you've given up, or are there times when the best option is to switch things up? According to Kate Erickson, the greatest gift you can give yourself is to realize that no one is going to create the life that you want for you; you have to overcome your fears and go out and seek it for yourself.
Today I speak with Kate Erickson, creator, engager and implementer at EntrepreneurOnFire, a 7-day a week podcast that interviews entrepreneurs. Kate is also the host of Kate's Take: The EntrepreneurOnFire Audio Blog and author of The Fire Path: A Beginner's Guide to Growing Your Online Business. Kate is passionate about helping entrepreneurs create freedom in their business and life through developing systems and processes that can help their business scale and grow.
Get my FREE "Systems for Creating Freedom" now!
What You'll Discover in This Episode
How you can overcome your fears to pursue your true passions
An easy 3-step process to create the most efficient work model
How to have a mindset shift to make the changes you need to grow your business
Get my FREE "Systems for Creating Freedom" now!
More About Kate
In this episode I talk to Kate about recognizing that she needed a change, how she was able to get to where she is now, and tips on creating a life with balance and wellness.
Prior to developing EntreneuerOnFire, Kate struggled with the lack of upward mobility as well as general satisfaction in her corporate job. Her decision to begin her own business came at a time when she had been promised a promotion in her corporate job. Finally, after years of encouragement and promises, the answer had arrived. However, at the last minute the position was given to someone else. Erickson decided that day that she wouldn't spend another minute waiting around for someone to hand her a dream job, she had to seek it out on her own.
On the day that Kate received the news that they had decided to choose someone else for the promotion, she had a mindset shift. She was devastated to hear the news but she realized that the years of dead end jobs would never lead her to fulfillment no matter what the pay. She needed to find it on her own. Soon thereafter Kate and her partner John Lee Dumas began to develop a project that has blossomed into the wildly successful EntrepenuerOnFire.
Kate actually feels grateful for that huge disappointment; it was the shake-up that she needed to realize she needed to make a change. Kate explains that although she did take the actual steps to leave her job, it was the mindset change that gave her to power to take the leap. She speaks a lot about mindset change in work that she does today; it's the first step we all need to take to initiate any changes in our lives.
Since developing EntrepeneurOnFire Kate has come to understand her own superpowers: her mastery of systems and processes. She has developed a process that leads to optimum organization and productivity. Not only does this benefit her work and personal life, she has the joy of sharing this skill with other business people.
Describe one personal habit that contributes to your well-being:
Working out everyday.
What super power did you discover you had only to realize it was there all the time?
Creating systems.
What advice would you give your 25 or 30 year old self?
Stop letting fear control your actions.
Check Out The Links Mentioned in This Episode!
Kate's Take: How to Embrace Fear
Get my FREE "Systems for Creating Freedom" now!