The Well Woman Show on NPR with Giovanna Rossi
Now every week…on NPR One!!
Every second Friday of the month at 8am MST/10am EST/3pm UK on National Public Radio affiliates
May 10, 2019 Be the Mother of Your Own Life with Berdhanya Swami Tierra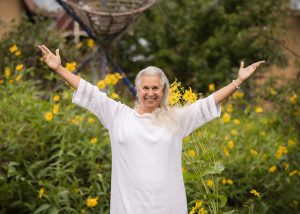 This month on the Well Woman Show, I interview Berdhanya Swami Tierra, a spiritual teacher, shaman and mystic dedicated to opening the way to individuals who are sincerely interested in self-cultivation and inner mastery. In this conversation, Berdhanya Swami Tierra opens an invitation to explore the mystical gifts of the feminine which are being revealed in our modern times. It is both empowering, practical and ancient.
On the show today, we talk about:
Exploration of the mystical gifts of the feminine
Empowering and practical tools
Alignment with your inner power
Join me for Well Woman Drinks on May 15th! Register at www.wellwomanlife.com/events
You can also continue the conversation in the Well Woman Life community group at wellwomanlife.com/facebook
Whether you're just starting your journey or you've been on it for months or even years, the Well Woman Jumpstart is a great place to begin. Jumpstart your Well Woman Life at wellwomanlife.com/jumpstart
You can find all the info and links mentioned today:
https://www.facebook.com/BerdhanyaTeachings/
April 12, 2019 Finding Courage and Resilience with Lindy Vision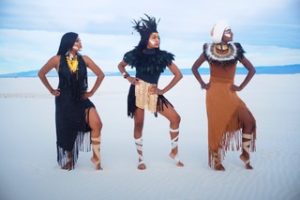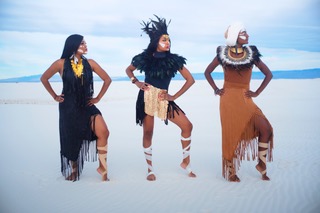 This month on the Well Woman Show, I interview Dorothy and Carla from the Band Lindy Vision. An Albuquerque band comprised of three Native and African American sisters, Lindy Vision is an indie-rock band that's been described as a "female Devo" with hints of M.I.A. and Yeah Yeah Yeahs. They just released their newest album, "Adult Children Part 1."
On the show today, we talk about:
-The story they're telling thru their music about being adult children of alcoholics, and substance abuse.
-where the band gets its inspiration from
and
-how the three sisters find their courage and resilience
Join me for Well Woman Drinks on April 17th! Register at www.wellwomanlife.com/events
You can also continue the conversation in the Well Woman Life community group at wellwomanlife.com/facebook
You can find all the info and links mentioned today:
March 8, 2019 International Women's Day with Zoreh Afsarzadeh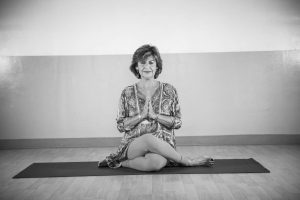 This month on the Well Woman Show, we celebrate International Women's Day with a focus on how mindfulness can strengthen our sense of self and help us claim our space in the world. I interview Zoreh Afsarzadeh, whose upbringing in Iran started her on the path of Sufism, meditation, and spirituality. She opened her own yoga studio 20 years ago, where she continues to teach Yoga Teacher Training Programs and lead yoga retreats around the world.
On the show today, we talk about:
how to stop giving from a place of lack
how to start feeling beauty from within
how to bring harmony to mind, body and spirit
Join me for Well Woman Drinks on March 20th! Register at www.wellwomanlife.com/events
You can also continue the conversation in the Well Woman Life community group at wellwomanlife.com/facebook
You can find all the info and links mentioned today:
Play of Consciousness by Swami Muktananda
High Desert Yoga
February 8, 2019 Gender Equity Legislation with Rep. Christine Trujillo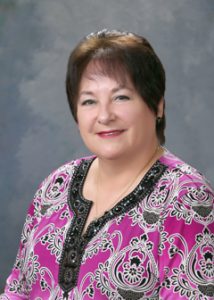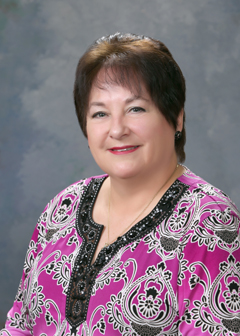 On the show today, I interview Rep. Christine Trujillo and we talk about:
-Gender equity legislation
-What the tampon tax is
-What funding she's asking for
Join me for Well Woman Drinks on February 20th! Register at www.wellwomanlife.com/events
You can also continue the conversation in the Well Woman Life community group at wellwomanlife.com/facebook
I spoke at length with Christine McHugh, president of NM Women in Film, and will be airing that interview on an upcoming show. We talked about NM WiF championing a strategy developed by the Los Angeles chapter of Women in Film & Television called ReFrame – a certification structure for production companies willing to make diversity and gender equity a priority in the staffing of their projects. Since last year's Oscar awards ceremony when Frances McDormand brought the concept of an "inclusion rider" to the greater public this idea has been gaining real momentum. The New Mexico chapter of Woman In Film traditionally uses the February Film and TV week to lobby for greater diversity and gender equity in the film industry. This year they will be screening the documentary This Changes Everything on Friday, February 15 at 7:30 PM as a part of the Santa Fe Film Festival. There will be a post screening panel discussion with the filmmaker. Go to wellwomanlife.com/radio for more information. And catch my interview with NM WiF president Christine McHugh on an upcoming episode of the Well Woman Show available on your NPR One app or at iTunes.
The Well Woman Show is thankful for support from Natural Awakenings Magazine in New Mexico and High Desert Yoga in Albuquerque.
Representative Christine Trujillo worked as an educator for 21 years, has served in the New Mexico state legislature since 2013 and currently serves as a member of the House Appropriations and Finance Committee and the House Education Committee. Representative Trujillo was born and raised in Taos and has 5 children and 6 grandchildren. She received her Master's degree in Elementary Education from the University of New Mexico.
January 11, 2019 Changing Workplace Culture with Tina Tchen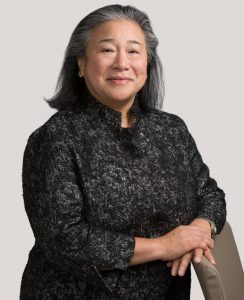 On the show today, I interview Tina Tchen is former Assistant to President Obama, Executive Director of the White House Council on Women and Girls, and Chief of Staff to First Lady Michelle Obama and we talk about:
-How to approach diversity and inclusion in the workplace
-What men can do to change workplace culture
-The one things that makes certain leaders stand out
Tina Tchen is former Assistant to President Obama, Executive Director of the White House Council on Women and Girls, and Chief of Staff to First Lady Michelle Obama. In addition, she worked on Title IX initiatives and was instrumental in the formation of the White House Task Force to Protect Students from Sexual Assault. Ms. Tchen is a leading voice in the national conversation on fighting sexual harassment, gender inequity, and discrimination. Ms. Tchen is a leader of Buckley Sandler's Workplace Cultural Compliance Practice, counseling companies on issues related to gender inequity, sexual harassment, and lack of diversity in the workplace.
Links mentioned on the show:
Time's Up Legal Defense Fund at National Women's Law Center
Amy Tan, author
At the end of the show I've included an excerpt from my 2016 interview with Congresswoman Debra Haaland when she was the democratic state party chair of NM. Congresswoman Debra Haaland from NM's first CD and Congresswoman Sharice Davids from Kansas' third CD are the first Native American women ever elected to the Unites States Congress. You can listen to the whole interview here.
And as a special new year's bonus, right at the very end of today's show I'll share my commentary published in in the Santa Fe New Mexican. Listen to the end because you won't want to miss this!  www.wellwomanlife.com/147show
Join me at the Goddess Rising Retreat! A Day Of Awakening and Indulging the Sacred Feminine: February 3, 2019.
December 14, 2018 Being a CEO with Pat Vincent-Collawn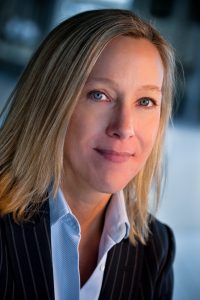 I talk to Pat Vincent-Collawn, Chairman, President and CEO of PNM Resources, the parent company for utilities PNM in New Mexico and TNMP in Texas. We talk about renewable energy, diversity and inclusion, workplace culture and flexibility, internal and external validation and imposter syndrome.
What you'll learn in this episode:
What makes a good manager and leader
What extra steps you have to take in order to be successful
How to know when to "go for it"
Pat Vincent-Collawn is Chairman, President and CEO of PNM Resources, the parent company for utilities PNM in New Mexico and TNMP in Texas.
Vincent-Collawn joined PNM Resources in 2007, as Utilities President. In 2008, she was named President and Chief Operating Officer, and in March 2010 became President and CEO of PNM Resources. The Board elected her Chairman in January 2012.
Prior to PNM Resources, Vincent-Collawn was at Xcel Energy where she was President and CEO of Public Service Company of Colorado. Previous to that, as Xcel's President of Customer and Field Operations, she oversaw transmission and distribution operations as well as customer service across 10 states. Vincent-Collawn also held management positions with Arizona Public Service, and outside the energy industry with Price Waterhouse and Quaker Oats.
On a national level, Vincent-Collawn is the immediate past Chair of the Edison Electric Institute, the trade association that represents more than two hundred US investor-owned electric companies, as well as more than 60 international electricity providers.
Vincent-Collawn also serves on the boards of EPRI (Electric Research Power Institute) where she is a former Chair, NEIL (Nuclear Electric Insurance Limited), and CTS Corporation (NYSE:CTS). She is a former member of the Economic Advisory Council for the Federal Reserve Bank of Kansas City.
Vincent-Collawn was appointed Chair of the New Mexico Partnership by Governor Susana Martinez in 2015. She is incoming Chair of the Greater Albuquerque Chamber of Commerce, and past Chair of both the United Way of Central New Mexico and the Kirtland Partnership Committee.
She holds a bachelor's degree in journalism (magna cum laude) from Drake University and an MBA from the Harvard Business School.
November 9, 2018 Amy Whitfield and Giovanna's Post-election Tips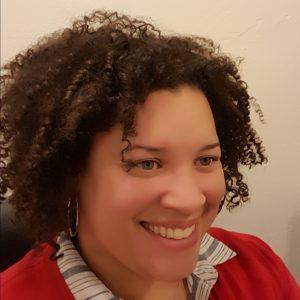 On the show today, I interview Amy Whitfield, Executive Director of the Domestic Violence Resource Center (DVRC, Inc.) and we talk about:
gender equality
power/control
sexual harassment/#metoo movement
toxic masculinity
Amy joined the DVRC, Inc. team in August 2017 and has been excited to come back to work in anti-violence. Amy's career over the past 19 years in various non-profit fields has always given her the opportunity to be an advocate for women and communities of color fighting for equity. Amy graduated with her Masters in Social Work from the University of Maine and has since worked in numerous fields including: anti-sexual violence, substance abuse treatment, teen pregnancy and parenting, leadership mentoring, community organizing and non-profit program development.
Books Amy is reading:
The Tao of Leadership
Radical Acceptance: Embracing Your Life With the Heart of a Buddha
————————————-
Giovanna's Post-election Tips:
What can you do post-election to stay involved, make an impact and create change?
ACCEPT where we are, and decide to work with what we've got.
ACCOUNTABILITY Hold new elected officials accountable – Hold your newly elected officials accountable – they will be moving into transitioning into their new office in Nov/Dec. Make sure they hear from you as they are making their plans for appointments and hiring. Some transition teams rely on experts to guide the planning for taking office.
VISIBLE Be visible, be heard and take up space. If you helped a candidate and she won, ask her to appoint you to a policy committee or task force. Look at a new or unlikely committee to join – bring your unique viewpoint to a topic you wouldn't normally weigh in on.
VOLUNTEER Find an organization that is leading the change you want to see on a particular topic and join them. Is it animal rights? Domestic violence and sexual harassment? The environment or issues related to small business? Serve as a volunteer, on a committee or on the board.
INVITE Bring others along with you – is there an inauguration celebration you 've been invited to? Ask other women to go with you. Expose them to what you now have access to.
INTEGRATE How do I do all this you ask? I know it's a lot. If you think about integrating your voice, your presence, on the topics you care about, you can create a committee at work, you can volunteer with your kids as a family activity – it doesn't have to always be separate, another thing to do on the list. Think of integration and it will be smoother and more fun!
——————————–
December 1, 2018 United State of Women Event in New Mexico:

The United State of Women (USOW) is a national organization who sees the need for a different America where all women thrive — and wants to work collectively to achieve it. USOW seeks to amplify the work of organizations and individuals at the forefront of the fight for women's equality by providing tools, access, and connections to help women further step into their power and break down barriers.

After the first United State of Women National Summit in 2016, participants made it clear they wanted to keep learning and connecting, and they wanted to do it in their own local communities. The Galvanize Program brings women and girls together to tackle our toughest challenges, together. And we're coming to New Mexico next on December 1st! This year, we're arming women with the tools and resources they need to keep organizing and fighting for gender equity, whether that's through elected office, entrepreneurship, grassroots organizing, and everything in between. Attendees will receive in-depth and skills-based training developed by local and national partner organizations. Training tracks include:

Activism and Organizing in New Mexico

Entrepreneurship powered by BRAVA Investments

Leadership powered by Courtney A. Seard

Attendees will leave with the tools and knowledge to activate and mobilize locally and nationally and will hear from leaders in their communities who are working to increase gender equity in New Mexico and around the country, showing how women and girls can plug into action right away.

USOW has hosted previous Galvanize regional events in Chicago, IL, Columbus, OH, and Atlanta, GA in 2017 and Miami, FL in 2018 with additional events are slated later in the year including in Philadelphia, PA, as part of the United State of Women's nationwide mobilization to spur women into action in our local communities. For additional details about the Galvanize New Mexico, including registration details, visit the Eventbrite page. MEDIA REGISTRATION: The plenary sessions of the Galvanize New Mexico in Albuquerque will be open to the press, and media interested in attending should email press@civicnation.org with the subject line "New Mexico – RSVP" to request credentials. Media registration will be confirmed in the coming weeks. THE UNITED STATE OF WOMEN: The United State of Women (USOW) is a national organization for any woman who sees that we need a different America for all women to survive and thrive — and wants to work collectively to achieve it. Launched in 2016 with a Summit co-hosted with the Obama Administration's White House Council on Women and Girls, the United State of Women has hosted multiple regional convenings across the country and recently organized the second United State of Women Summit, bringing together 7,500 women and allies in support of gender equality. USOW serves as a convener, connector, and amplifier bringing women together across background and beliefs to engage and inspire each other. USOW amplifies the work of organizations and individuals at the forefront of the fight for women's equality, and provides tools, access and connections that help women see and step into their power to break down the barriers that hold women back.

The United State of Women (USOW) is a 501(c)3 non-profit organization.

For more information on the United State of Women's Galvanize Program, visit unitedstateofwomen.org/galvanize and follow @USOWomen.
October 12, 2018 Valerie Jarrett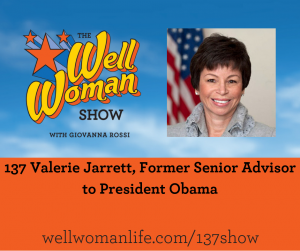 Giovanna Rossi interviews Valerie Jarrett, United State Of Women co-chair and former Senior Advisor to President Barack Obama.
The United State of Women is a national organization for any woman who sees that we need a different America for all women to survive and thrive — and wants to work collectively to achieve it. USOW amplifies the work of organizations and individuals at the forefront of the fight for women's equality, and provides tools, access and connections that help women see and step into their power to break down the barriers that hold women back.
On the heels of the 2018 United State of Women Summit, USOW is convening communities across the country and equipping women with the tools they need to keep fighting for gender equity. And we're coming to New Mexico next! Join us at the Galvanize Program in Albuquerque on December 1st for a day of connecting with local allies, learning about the work being done in New Mexico and across the country, and training breakouts based on how you want to make an impact, including: Advocacy and Organizing, Leadership, and Entrepreneurship.
The day begins with a high-energy mainstage session where participants will hear from local and national leaders and includes and attendees will be able to network with organizations and individuals making an impact in different areas of gender equality.
What can you do? My list from the Santa Fe New Mexican Op-ed:
Support and fund good journalism eg. news outlets that provides fact checked, unbiased reporting based on multiple sources.
Support media literacy focused on gender issues in schools eg. http://www.medialit.org and https://medialiteracynow.org
Support women in media eg. Women's Media Center, Center for Media Justice, Common Sense Media, Women in Media & news.
Help elect more women to public office and ask women in your life to run for office eg. Emily's List, Emerge America, Women Elect
Use your privilege to see that more women are elected to boards of directors.  Women Corporate Directors, https://www.womenonboards.net
Support and promote girls and women's mentoring programs, especially for careers in technology. eg. Women Who Code, Executive Women's Forum.
Reflect on how you contribute to sexism. Decide from this day forward only to measure girls and women by their accomplishments and not by how they look or their ability to bear children. Eg. Do you judge other women for the way they look? Do you ask or expect girls and women to look a certain way? Or subtly prepare girls for their child bearing role later in life by giving them only dolls instead of building blocks?
Speak up yourself and support other people who speak up and hold others accountable.
Support programs that focus on the "macho paradox" and the movement of men working to promote gender equality and prevent gender violence. eg. http://www.themachoparadox.com/
Do what's right, not what's easy. eg. don't watch movie after movie with your kids (male or female) with no female protagonist. Watch films that pass the Bechdel Test – films with women talking to other women about something other than men. See http://bechdeltest.com; speak up when you see someone behaving inappropriately.PLUS…..
VOTE! Early voting is open
Attend Galvanize NM on December 1st! https://www.theunitedstateofwomen.org/galvanizenewmexico/
You can also continue the conversation in the Well Woman life community group at wellwomanlife.com/facebook.
The Well woman show is thankful for support from Natural Awakenings Magazine in New Mexico and High Desert Yoga in Albuquerque.
September 14, 2018 Lillian Montoya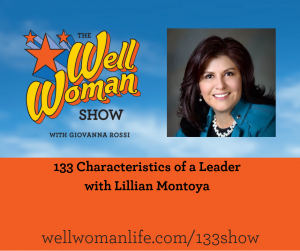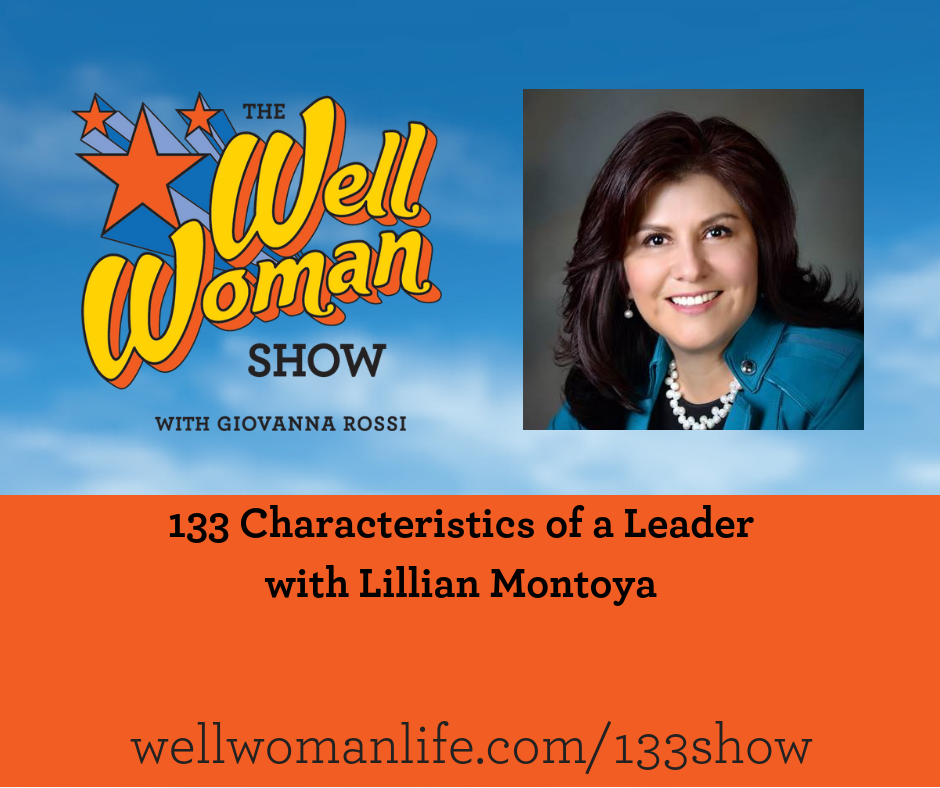 While women are half the population and earn about half of all law and medical degrees, and represent half of the college educated workforce, according to the Pew Research Center data on women leaders, the share of female CEOs of Fortune 500 companies topped just 5% for the first time in the first quarter of 2017, with 27 women heading major firms. As recently as 1995, there were no female CEOs on the Fortune 500 list.
Get the FREE Visioning Your Life worksheet
The share of women sitting on the boards of Fortune 500 companies is also low though it has more than doubled, from 9.6% in 1995 to 20.2% in 2016.
And according to the Center for American Progress, as recently as 2016, 43 percent of the 150 highest-earning public companies in Silicon Valley had no female executive officers at all.
And we know that women in top US political roles and academic leadership are also lagging, with numbers well under what would be considered equal representation.
In order to understand the challenges women leaders face and provide tools and resources to grow female leadership, I co-presented the first Women's Leadership Summit with Albuquerque Business First earlier this week.
On the show today, I interview one of the keynote speakers at the Summit, the new CEO of Christus St. Vincent, Lillian Montoya. Montoya is the first female in the position. We talk about her leadership style, her confidence and her vision while getting to know her personally during the superpowers for success segment.
Lillian Montoya is a seasoned operations professional with extensive leadership experience spanning 25+ years in the public, private, and non-profit sectors, consistently orchestrating sustained advantages in the face of uncertainty and resistance. She is the new president and CEO of Christus St Vincent, a Santa Fe-based not-for-profit health care system serving more than 300,000 people in seven counties, employing more than 2200 physicians and associates with nearly $400 million in annual revenue.
What you'll learn in this episode: 
1) How to prepare for the moment you will need compassion and patienct
2) What Montoya considers to be a good leader
3) Why you don't always need to be an expert and give yourself the permission to not be the expert in the room
Get the FREE Visioning Your Life worksheet
Book mentioned on the show: Everybody Matters https://www.everybodymattersbook.com/
Data Sources:
http://www.pewsocialtrends.org/2017/03/17/the-data-on-women-leaders/
https://www.americanprogress.org/issues/women/reports/2017/05/21/432758/womens-leadership-gap/
August 10, 2018 Disrupt to Innovate
Today's topic is Disrupting to Innovate. We disrupt the narrative that you have to hustle, compete, and succumb to hate in order to get ahead as a woman, as a nurturer, as a leader or as a business owner in order to create what we know to be true – that we can lead with self care, collaboration and love as our focus to achieve our goals and live the life we desire. I will walk you through the four stages of the Well Woman Life Cycle as we disrupt in order to innovate. Then, I'll talk to an incredible group of women who are disrupting current systems and norms around breastfeeding and pumping in order to innovate in research and tech, change public and private policy and shift social norms.
For high achieving women, it's hard to sit by and watch our lives unfold in ways that don't live up to the expectations we have for ourselves, whether it's relationships, our health, our financial success or our career. We know that there is so much more we can contribute to the world and we are ready to step up, meet the challenge and be rewarded for investing in ourselves and for serving others. But there are challenges. We are hard workers, yet we tend to over do it. We are determined and strong, and we sometimes don't know when to slow down, or how to. We are focused and driven, and realize we need to course correct in major areas of our lives, which can lead to huge shifts and that can be difficult to manage.
The self help world relies on individual behavior change (work on yourself first in order to change the world) – that we have to hustle, compete, and succumb to the many forms of hate in order to get ahead as a woman, as a nurturer, as a leader or as a business owner. I believe we have to disrupt this narrative in order to create what we know to be true – that we can lead with self care, collaboration and the many forms of love in order to achieve our goals and live the life we desire. I propose that real change is determined by the interaction of two factors, not one: individual change AND environmental or external change. And the interaction of these two factors determines which stage we're in.
If you want to find out which stage you're in, go to wellwomanlife.com/quiz to learn more. And we'll be going deep into this at the retreat on September 9th so definitely check out wellwomanlife.com/eventsfor more information.
For more about the framework, listen to episode 50 at wellwomanlife.com/059show
In the United States, only 22 percent of babies are exclusively breastfed for the recommended six months. New parents face challenges including stigma, lack of access to education and resources related to breastfeeding and pumping, unfriendly employer policies, unforeseen costs, and racial bias in the health care system.
The first Make the Breast Pump Not Suck Hackathon, in 2014, focused on the technological and physical difficulties of pumping because the basic technology and structure of the standard breast pump hasn't changed much since its creation in the 1850s. This year's breasfeeding festival included over 175 engineers, advocates, health care experts, parents, and students to address the many challenges of breastfeeding and pumping.
I caught up with some of the Make Breast Pumps Not Suck Breastfeeding Festival team at the recent US Breastfeeding Committee conference in Atlanta, GA. I talked with Binta Beard/Policy Summit Lead, Catherine D'Ignazio/Executive Director, Rachael Lorenzo/Community Innovation Team Leader, Becky Michelson/Program Manager and Jenn Roberts/Equity and Inclusion Lead. You can read their full bios below.
What you'll learn in this episode:
1) how the Well Woman Life Cycle works and what each stage means
2) how to start noticing things that don't work for your gender, culture or body
3) how a festival and hackathon disrupted the dominant culture of breastfeeding and pumping
---
Guest Bios:
Binta Beard is Managing Partner at Equinox Strategies, where she provides strategic consulting to clients on a range of health and public policy issues. As a veteran staffer of both the House and Senate, she understands the dynamics of the administration and Congress. With this experience and her background in public health, she possesses the knowledge needed to navigate today's complicated public policy issues.
As a Principal at the Podesta Group, Binta was client manager for multi-national companies, one of the country's largest foundations committed to the well-being of children, and a non-partisan children's health advocacy group. On Capitol Hill, she served as Senior Policy Advisor to Majority Whip Senator Richard Durbin (D-IL), where she led the senator's health portfolio. In this position, she drafted legislation and amendments enacted into law, worked with committees, and partnered with public and private stakeholders. Prior to Sen. Durbin, she served in the House of Representatives as Legislative Assistant to then-Rep. Ed Markey (D-MA), a senior member of the House Energy and Commerce Committee. Binta managed health legislative priorities, including passage of health care reform.
Before arriving to Capitol Hill, Binta worked in the public health sphere in many capacities. She conducted obesity and cancer prevention research at Dana-FarberCancer Institute, examined barriers to and the indirect costs of health care at Brigham & Women's Hospital, and investigated disparities in children's exposure to toxins at the Agency for Toxic Substances and Disease Registry in Atlanta. She received a doctorate in health and social policy and a master's in health and social behavior from the Harvard School of Public Health. She received her bachelor's degree from Wellesley College.
Catherine D'Ignazio is a hacker mama, scholar, and artist/designer who focuses on data literacy, feminist technology and civic engagement. She has designed global news recommendation systems, run women's health hackathons, and created talking and tweeting water quality sculptures. She is the Executive Director of the Make the Breast Pump Not Suck Project that convened 300 innovators at MIT to envision the future of breastfeeding and paid leave in the US. D'Ignazio is an Assistant Professor of Civic Media and Data Visualization at Emerson College, a Senior Fellow at the Engagement Lab and a research affiliate at the MIT Media Lab.
Rachael Lorenzo (Mescalero Apache/Laguna Pueblo/Xicana) is a queer mother of two and lives in Albuquerque, New Mexico. She was born in Las Cruces, New Mexico to young parents and was raised on her father's ancestral land in Laguna, New Mexico. Rachael graduated with a BA in political science and a Masters in public administration, focusing on public health; both degrees are from the University of New Mexico. Rachael studied political campaigns, participated policy analyses, and has been consulted for her expertise in public health policies that could impact indigenous communities.
Rachael was not only raised on her traditional values but also on politics. Throughout her academic career, she volunteered for political campaigns, ranging from city council elections to presidential campaigns. She was selected as a fellow for President Barack Obama's 2012 reelection campaign, Obama For America (OFA). She was also a part of cohort of brilliant change-makers in the Western States Center's Western Institute for Leadership Development (WILD) and completed Emerge New Mexico in 2017.
Becky Michelson is a Boston-based strategic partnerships lead and design-researcher for social impact initiatives at The Engagement Lab at Emerson College. She is passionate about how marginalized communities can leverage participatory design and storytelling methods. Her approach incorporates design-thinking, playfulness, and qualitative research. This is why her work broadly spans from media literacy game development to civic media network building and NGO capacity building.
Trained in Cultural Anthropology at University of California Davis, Becky has applied her passion for applied ethnography to research studies on storytelling for social change. Her work has been published in media literacy and social computing journals. She has facilitated dozens of games and design-thinking strategy sessions for leadership with: the United Way, Greenpeace, the Participatory Budgeting Project, and and the Office of Science and Technology Policy under the Obama Administration. She managed the production of The Public Engagement Roadmap – a suite of creative planning resources for cities and governments.
Currently, Becky is the Program Manager for the "Make the Breast Pump Not Suck" research, hackathon, and Policy Summit. She also strategizes for several multimedia projects at the Engagement Lab at Emerson College that focus on meaningful engagement in the public sector.
Jenn Roberts is an educator, facilitator and mother who brings over 15 years of experience and passion in race and equity work. She began her career in education teaching 3rd grade in Chicago Public Schools. After teaching she went on to support new teachers in the classroom, develop curriculum for new teacher certification, and train school leaders in best practices in human capital. In 2011 she moved to DC Public Schools, where she helped to lead the DCPS Office of Human Capital in developing the will, skill, and courage to interrupt inequities and create more equitable policies and outcomes for DC students. She founded Versed Education Group in 2015 to continue this work, assisting organizations in developing their skill to operate from a place of equity as a habit. She served as the Equity and Inclusion Lead on the Make the Breast Pump Not Suck Project and is a proud alumna of Spelman College, which she credits in nurturing her desire to lead through service. Jenn lives in DC with her spunky and creative 6-year-old daughter, Nia.
July 13, 2018 Steph Poston
Today's topic is Juggling Career and Family and hopefully by the end of the show you'll be inspired to take risks, understand the importance of surrounding yourself with people who cheer for you and take the next step in your own work-life juggle.
Click Here to Unlock your Superpower!
My guest today is Steph Poston. Poston is from Sandia Pueblo and is the owner of Poston & Associates, LLC. She's committed to inspiring tribal communities through culturally competent, community-based approaches. She has nearly three decades experience in public and community relations, strategic facilitation and training at the tribal, federal, state and local levels. In 2016, she was named New Mexico Women of Influence and in 2017 was recognized by NCAIED as the Native Woman Business Owner of the Year. In 2018 she was inducted into UNM Anderson School of Management Hall of Fame and was recently named a Small Business Champion by SCORE. She is also the co-author of: Poston is the co-author of "Indigenous Women Entrepreneurs in New Mexico: Surpassing Barriers and Stereotypes."
What you'll learn in this episode:
1) no one gets a pass on pain when it comes to juggling career and family
2) overall wellness is essential
3) viewing fear as motivator
You can also continue the conversation in the Well Woman life community group at wellwomanlife.com/facebook
Click Here to Unlock your Superpower!
The Well woman show is thankful for support from Natural Awakenings Magazine in New Mexico and High Desert Yoga in Albuquerque.
June 8, 2018 Nyika Allen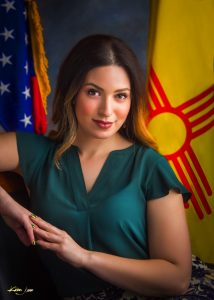 Today's topic is how overcoming fear is the foundation for good leadership and hopefully by the end of the show you'll be inspired to look deeply at whether your fear responses may be derailing your leadership success and find ways to reframe your fear as a challenge or opportunity.
My guest today is Nyika Allen. Allen is the Director of Aviation for the City of Albuquerque. She is the first millennial to lead a city department and is the first woman to serve as Director of the Department of Aviation. She comes to the City from the New Mexico Technology Council (NMTC) – the State's only business association for the technology industry, where she served as the President & CEO. She is passionate about technology, entrepreneurship, women's issues, and the economic health of New Mexico.
Get Nyika's FREE Tips on Overcoming Your Fears HERE!
What you'll learn in this episode:
How being a millennial has helped and hurt her career
What makes Nyika prepared to run the Aviation Department
What she's excited about as a millennial woman executive
How Nyika defines a good leader
How Nyika's upbringing contributed to her leadership ability
How asking for help is one of the best things you can do as a leader
Get Nyika's FREE Tips on Overcoming Your Fears HERE!
May 11, 2018 How To Lead A Movement with Ellen Bravo
"A long time ago, I realized that we can never achieve gender equity or racial equity if we don't revalue women's work, and that includes care giving. As long as women are punished by losing income and jobs and opportunities in the workforce because they have a baby or because they're caring for a parent, or a partner, or themselves, we'll always be behind." – Ellen Bravo on The Well Woman Show (www.wellwomanlife.com/115show)
Today's topic is how to lead a movement based on issues that impact you personally but that you also see could have a much bigger impact and hopefully by the end of the show you'll be inspired to be part of the movement to re-value the work of caregivers and not take it personally when you experience a setback.
The Impact of Our Wins FREE storybook!
On the show today is my guest, Ellen Bravo who directs Family Values @ Work, a network of coalitions in 27 states working for policies such as paid sick days and family and medical leave insurance. Previously, Ellen was the director of 9to5 and has written several non-fiction books.
What you'll learn in this episode:
How Ellen inspire's people and how you can too
After decades of working to support working families, how Ellen takes care of herself
What the most successful people in social justice work value the most
Where the US is compared to other states on valuing caregivers work and paid family leave
What Gloria Steinem says about equality INSIDE the home.
"And Gloria Steinem has often said, if we want women to be equal outside the home, men need to be equal inside the home. I know many, many men who are and would be good fathers, sons, and husbands, but get punished for it at work. That needs to change. And also there are a lot of same sex couples who would like to care for each other in sickness as in health, and care for their children and are stymied because there is no leave." – Ellen Bravo
The Impact of Our Wins FREE storybook!
Links mentioned on the show:
Family Values @ Work
Zero Weeks
Links to books mentioned on the show:
Happiness by Aminatta Forna 
Lucky Boy by Shanthi Sekaran 
Little Fires Everywhere by Celeste Ng
Alternate Side- Anna Quindlen
April 13, 2018 How to Lead from Within with Heather Roberts
Today's topic is how to lead from within and hopefully by the end of the show you'll be inspired to focus internally in order to unlock your leadership potential.
My guest today is Heather Robertson. Heather is the owner of Bold Arrival, which guides everyone from budding leaders to seasoned pros to inspire and realize their best work. She leads professional trainings, yoga and meditation programs and has advised 100's of women and men from the state level to the private sector. She launched and subsequently sold her first business by the age of 35 and, currently, co-owns a premier outdoor adventure company on 65 acres in northern New Mexico in addition to Bold Arrival.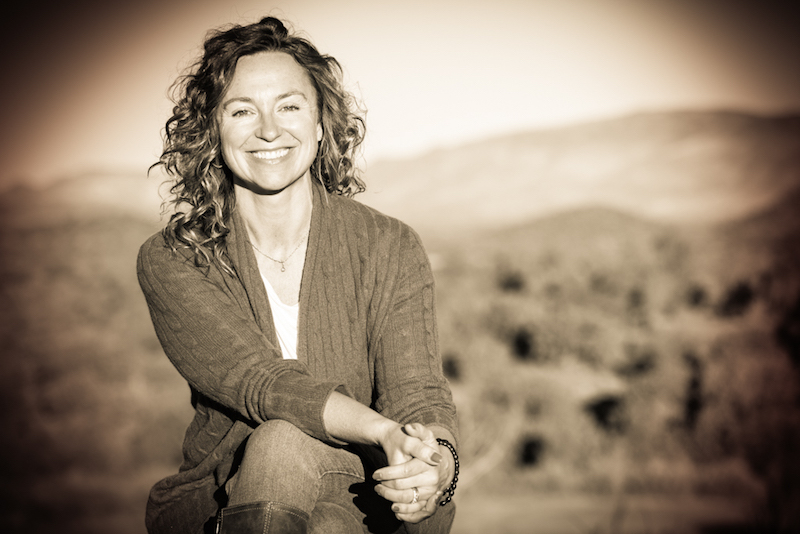 March 9, 2018 Celebrating International Women's Day with Beva Sanchez Padilla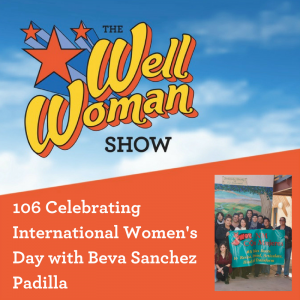 Today's topic is Celebrating International Women's Day with Beva Sanchez-Padilla and hopefully by the end of the show you'll be inspired to participate in the movement to empower women.
International Women's Day celebrates the social, economic, cultural and political achievements of women. Celebrated annually on March 8, the day also marks a call to action for accelerating gender parity and showcases the commitment to women's equality, celebrates women's achievements, raises awareness, and highlights gender parity gains.
On the show today to shed light on this is my guest Beva Sanchez-Padilla, who is native of New Mexico and author of six produced plays. Trained in film, and a published poet she has served as producer/reporter for six different television stations. Presently she is a full time gender justice organizer for the 36 year old SouthWest Organizing Project. In 1972 beva designed and taught the first La Mujer Chicana class at the University of New Mexico under American Studies. And she was honored as co-founder of Women's Studies at the University of NM on the 40 year anniversary celebration. Beva credits her mother and her daughters for the inspiration of her work over the last 48 years always dealing with the subject of women.
February 7, 2017 Healing From Loss with Creativity with Robbi Firestone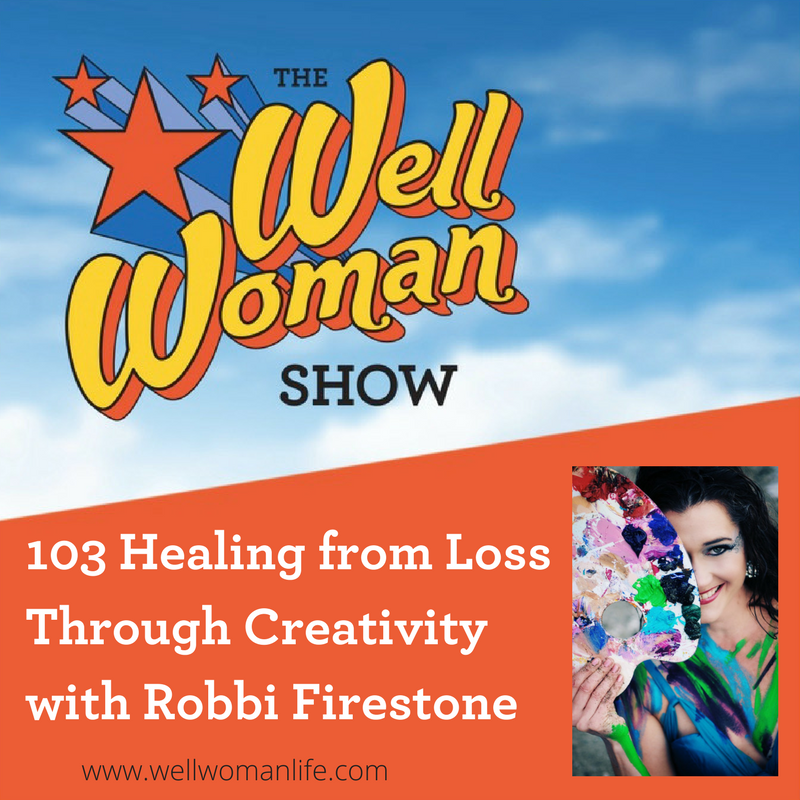 Today's topic is healing from loss with creativity and hopefully by the end of the show you'll be inspired to find healing and success through your creative talents.
My guest today is Robbi Firestone. Robbi is a fine artist and the creator of TheEmptyWomb.com, a movement to speak truth around the silent conversation of women's infertility. Firestone speaks messages of creativity and empowerment to Fortune 100 companies, Young Presidents Organization, and spiritual communities. She has been featured in the New York Times, Parade Magazine, Huffington Post, San Francisco Chronicle, and graced the cover of Santa Fe Now Magazine.
January 12, 2018 How to Develop Confidence, Courage and Character to be a Leader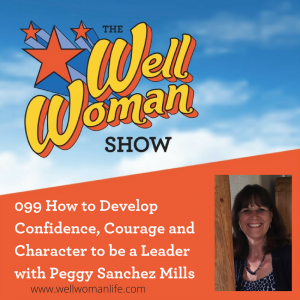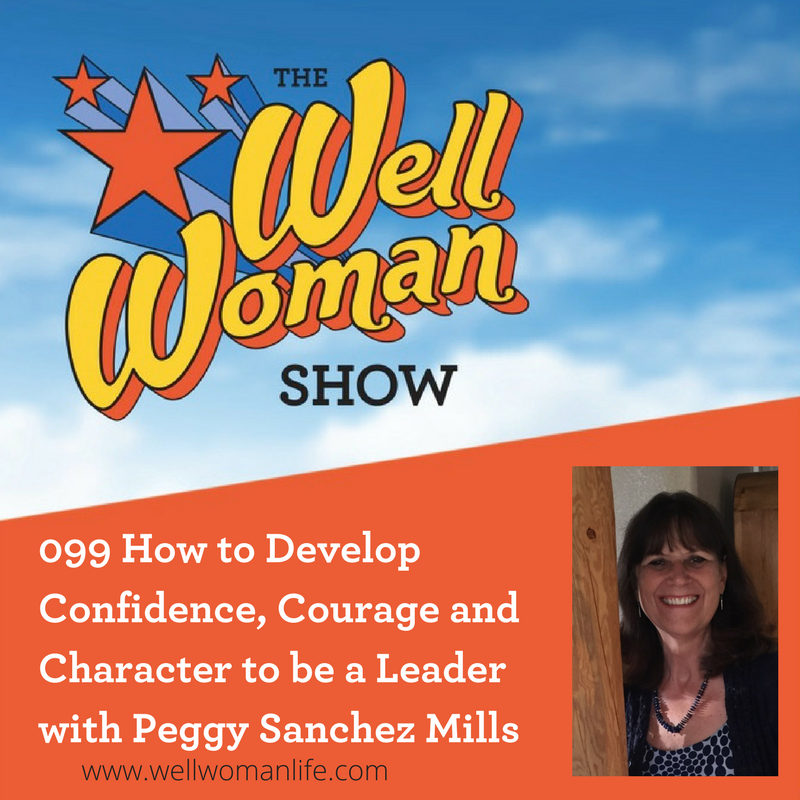 Today's topic is How to Develop Confidence, Courage and Character to be a Leader and hopefully by the end of the show you'll be inspired to embrace your natural leadership abilities and develop the skills you lack.
Today on the show I talk to Peggy Sanchez Mills, the Chief Executive Officer of the Girl Scouts of New Mexico Trails, the premier national organization for girls. We talk about the Boy Scouts decision to include girls in their program, the impact of leadership programs on girls' long term success as well as Peggy's own story of becoming a leader through building confidence, courage and character.
Get the FREE Craft Your Leadership Identity
December 8, 2017 How to Grow a Socially Responsible Business with Kei & Molly
Get $5 off Kei & Molly Textiles!
Kei and Molly opened their textile company in 2010 with the goal of providing good jobs to the refugee community in Albuquerque's international district. As immigrants themselves, they wanted to help make the transition easier for others. Their business has grown steadily since, and they now have a booming online business, several full time employees, and a newly opened retail store.
In this episode, Kei and Molly discuss the secrets to their success, including a deep commitment feminist-centered business practices.
Get $5 off Kei & Molly Textiles!
November 10, 2017 How to Pause, Shift and Reconnect with Linda Strauss
No person or organization can thrive when victim thinking, attitudes or behavior are present. And these are present more than we realize or care to admit—in ourselves, our organizations, even society at large. How many of us have heard, or said ourselves, "I just can't function in this system?" Or, "If only Department X would do their jobs, we could do ours!" How about, "If only the government…?"
TRP teaches people to eliminate behaviors such as taking things personally, letting things "get to us," and blaming and criticizing. Participants learn to give and receive feedback, have clear purposes in life and assist others to be more responsible and effective.
All this fosters a corporate culture of personal responsibility, respect and increased success. It strengthens the individual's and organization's leadership, teamwork, customer service, and the bottom line.
Get the TRP Competencies Worksheet from Linda Strauss!
October 13, 2017 Women as Economic Drivers with Shana Runck, Jennifer Gomez-Chavez and Diana Rael
Today's topic is Women as Economic Drivers with Shana Runck, Jennifer Gomez-Chavez and Diana Rael, and hopefully by the end of the show you'll be inspired by the incredible work happening in New Mexico to support women in financial literacy and education. The Economist points out that the increase in employment of women in developed countries, during the past decade, has added more to global growth than has the economic emergence of China. In the United States alone, women own nearly 8 million businesses, accounting for $1.2 trillion of our GDP. But in New Mexico, nearly half of all female headed families are living in poverty, and while 12.6% of white no-hispanic women are living in poverty in NM, almost 23% of Latina women and 28% of Native women live in poverty.
Get the Roadmap to Financial Security!
So how can women in New Mexico be included in efforts to improve women's economic security? In others words, how to de we address the barriers to entry for women's economic participation? Graduating high school and college, access to financial literacy and entrepreneurial resources as well as support for working parents are a few things that come to mind.
On the show today to talk about this are my guests Shana Runck, Assistant Vice President of Community Relations at Nusenda Credit Union and two of their community partners: Jennifer Gomez-Chavez of the University of New Mexico and Diana Rael of MANA de Albuquerque.
What You'll Learn in This Episode:
What works for supporting women's financial literacy
How women are economic drivers in the community
Which program has a 99% success rate for girls graduating from high school
The number one barrier to women completing college
The free give-away today is a Roadmap to Financial Security from Nusenda Credit Union!
Get the Roadmap to Financial Security!
I love the give-away because it gives you a worksheet you can use to create your roadmap.
Links:
Nusenda Credit Union financial library
September 8, 2017 Lorraine Higgins

Today's topic is How Big Changes Can Help You Create Your New Self Care Routine and hopefully by the end of the show you'll be inspired to set and implement a new plan for prioritizing yourself and your well-being.
Get the FREE worksheet "Four Steps to Start Living a Well Woman Life" now!
My guest today is Lorraine Higgins. Lorraine grew up in Albuquerque, New Mexico, attended Catholic University in Washington, DC and then completed her Executive MBA. She and her family own Orangetheory fitness gym and they're opening their 4th location in the state.
In this episode, Lorraine and I talk about how we can live our best lives, how her self care practice based on diet and exercise healed her diabetes, and how being curious can lead to deeper connections with acquaintances and colleagues.
What You'll Learn in This Episode:
How to establish a routine when your kids (or other dependents) go back to school
The four things you can start doing right away to love a Well Woman Life
Get the FREE worksheet "Four Steps to Start Living a Well Woman Life" now!
Links:
"The Energy Bus: 10 Rules to Fuel Your Life, Work, and Team with Positive Energy," by Jon Gordon

August 11, 2017 Dr. Shefali Tsabary
Get Dr. Shefali's FREE Essay on Love!
Today's topic is How to Live Our Most Empowered and Authentic Lives and hopefully by the end of the show you'll be inspired to challenge the mainstream belief system and start a conscious practice of co-creating your reality.
My guest is Dr. Shefali Tsabary. Dr. Shefali is a world-renowned clinical psychologist who received her doctorate from Columbia University in New York. She specializes in the integration of Eastern philosophy and Western psychology, making her an expert in her field. She's the author of several books, including The Conscious Parent.
In this episode, Dr. Shefali and I talk about how we can live our most empowered and authentic lives, what you can do when you want to practice conscious parenting and how a conscious practice creates less stress and more freedom.
Get Dr. Shefali's FREE Essay on Love!
What You'll Learn in this Episode:
What can you do when you want to practice conscious parenting but are surrounded by unconscious people.
How we are co-creating our reality and challenges parents to take responsibility.
what we must ask adults to do before we explore "fixing the child."
Get Dr. Shefali's FREE Essay on Love!
July 19, 2017 Byron Katie
Today's topic is How to Identify and Question the Stressful Thoughts that Cause Our Stress and hopefully by the end of the show you'll be inspired to question the things that cause your suffering and have the knowledge and power to dismantle these stressful thoughts and gain freedom of mind.

Get Byron Katie's FREE List of Emotions!
My guest today is Byron Katie. Katie is the founder of The Work, a simple yet powerful process of inquiry that teaches how to identify and question the stressful thoughts that cause all of our stress.
The free give-away today is Byron Katie's "List of Emotions" I love the give-away because it helps you identify the complex emotions you assign to each area of your suffering.
What You'll Learn in this Episode:
How to cultivate a practice of questioning
The four simple questions you can use to practice The Work
What's required in order to do The Work
How to arrive at the absence of suffering
Katie's definition of authenticity
What Katie's life partner does every night before she goes to sleep
Get Byron Katie's FREE List of Emotions!
Links:
thework.com
Katie's new book: The Mind at Home with Itself
Katie's other books:
Loving What Is
I Need Your Love is That True?
A Thousand Names for Joy
More About The Work
The Work is a simple yet powerful process of inquiry that teaches how to identify and question the stressful thoughts that cause all of our stress.
The Work was developed by Katie Byron Mitchell who, after a long depression, noticed that she was unhappy when she believed her thoughts. She developed this method to methodically dismantle these stressful thoughts and gain freedom of mind.
Her insight into the mind is consistent with leading-edge research in cognitive neuroscience, and The Work has been compared to the Socratic dialogue, Buddhist teachings, and twelve step programs.
She says: "I discovered that when I believed my thoughts, I suffered, but that when I didn't believe them, I didn't suffer, and that this is true for every human being. Freedom is as simple as that. I found that suffering is optional. I found a joy within me that has never disappeared, not for a single moment. That joy is in everyone, always."
As we question the thoughts that pull us away from our true nature, a new reality presents itself. Fear and anger are no longer the default mode. The mind, free from stress, can think creatively, all on it's own. We create, love, innovate.
Thus we understand that our stress does not emanate from our world but from the stories we make up about it. This is empowering news. It brings our contentment out of the whim of the outside world, into the realm of our mind. Whom else should we trust with our happiness?
People who do The Work as an ongoing practice commonly report: Alleviation of depression: Find resolution, even happiness, in situations that were once debilitating.
Decreased stress: Learn how to live with less anxiety or fear.
Improved relationships: Experience deeper connection and intimacy with your partner, your parents, your children, your friends, and yourself.
Reduced anger: Understand what makes you angry and resentful, and become less reactive, less often, with less intensity.
Increased mental clarity: Live and work more intelligently and effectively, with integrity. More energy: Experience a new sense of ongoing vigor and well-being.
June 9, 2017 Rev. Angela Herrera
Finding Inherent Worth and Dignity In Every Person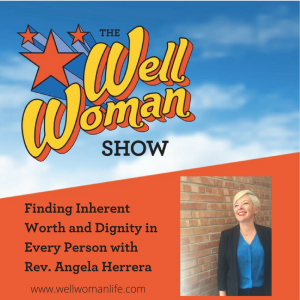 Today's topic is finding inherent worth and dignity in every person, including yourself. And hopefully by the end of the show you'll be clearer about seeking counsel from your older self and be more gentle with yourself and others.
My guest today is Angela Herrera. A unitarian universalist since she was 7 years old, and the daughter of a functionally illiterate mom, Angela Herrera graduated form Harvard Divinity School and is now the senior minister elect for First Unitarian in Albuquerque.
The free give-away today is a mediation that my guest wrote called Utterance of the Timeless Word.
Get Rev. Herrera's FREE meditation!
The Rev. Angela Herrera is Senior Minister Elect at First Unitarian Church in Albuquerque, where she has served on the ministerial staff since 2010. She holds a Master of Divinity degree from Harvard Divinity School. From Marylhurst University she holds a Bachelors in Religion and Philosophy and a certificate in Mediation and Conflict Resolution. She is originally from Oregon, where she was a 2005 Ford Scholar with the Ford Family Foundation, an organization committed to strengthening communities through service and dialogue across difference.
Angela served as a member of the Faith and Reproductive Justice Leadership Institute at the Center for American Progress from 2014-2016. She is the author of Reaching for the Sun, a collection of meditations published by Skinner House books. She and her husband Carlos have two children who are both students at UNM.
In this episode you'll learn:
What Rev. Herrera's bumper sticker said
How she balances being a person and a religious leader
How she defines feminism
No feeling is final
Links:
Joy Comes In The Morning
Get Rev. Herrera's FREE meditation!
May 12, 2017 Waneta Tuttle and Vera Tucci
Women in Business: A conversation with two Albuquerque entrepreneurs
Today I speak with two Albuquerque entrepreneurs who will help shed some light on a recent study naming Albuquerque the number one city in the country to close the gender gap in pay, homeownership and education. Get the FREE Women in Business Resource List!
The recent study by Trulia showed that in Albuquerque, the pay gap between men and women decreased by 25% from 2008 to 2015. Meanwhile, women are slightly more likely than men to have 4 years of college or more and to be homeowners in the city. And Albuquerque's city council just passed new legislation giving companies that want to work with the city an incentive if its pay gap is less than seven percent.
Get the FREE Women in Business Resource List!
As women, we often juggle many aspects of our lives and on the WWS we look at women's live through three lenses – first, personal, like family or health second, career building and entrepreneurship and third, community, such as sitting on boards or doing volunteer work. So I'm interested in how these three aspects of our lives have impacted the success of women entrepreneurs in Abq and specifically how particular resources and networking opportunities have impacted the success of women entrepreneurs here.
My guests today are:
Waneta Tuttle, Founder and President of Southwest Medical Ventures where she identifies marketable ideas (mostly involving life sciences and health care technologies), finds the leadership teams to move them forward and locates investors.
Vera Tucci, who is the creator of Italisan, a fashion brand that celebrates the connection between the United States and Italy and redefines the Italian-made handbags category.
Get the FREE Women in Business Resource List!
April 14, 2017 Maggie Toulouse Oliver
How to Let Go of Control to Achieve More with Maggie Toulouse
When we set out to achieve a lifelong dream, we want to be in control. We have an idea of how we want things to look, and we know that we have the tools to turn our dreams in reality. As much as we may want to have full control over how our dreams are realized, sometimes this need for control can be disastrous. A difficult lesson that many of us need to learn is that we need to relinquish some control in our lives and seek out help from others. If we don't do this, we risk burnout, and the possibility that those goals will never be achieved. For New Mexico Secretary of State Maggie Toulouse, experiencing failure was exactly what she needed to be able to relinquish control, delegate, and ultimately achieve her political aspirations.
My guest today is Maggie Toulouse. Maggie is Secretary of the State of New Mexico. Shehas served as Bernalillo County Clerk since 2007 and has made protecting the right to vote, improving the integrity of the election process and ensuring accountable leadership her top priorities. Maggie is a 2009 recipient of a New Mexico Technology Excellence award. In 2011, Maggie received the Distinguished Service Award from United Voters NM and Verified Voting NM for her work in promoting election integrity and in 2012 she was named one of NM Business Weekly's "40 under 40" young professionals. Maggie grew up in New Mexico and currently lives in Albuquerque with her two sons. In this episode Maggie and I talk about the struggles she faced in her first fun for Secretary of State, what she learned about delegating tasks and relinquishing control through that experience, and how her perspective about balance has changed over time.
What You'll Discover in This Episode
How you can achieve more by letting go, delegating, and prioritizing
Why it is important to reach out to those you trust for help instead of trying to do everything on your own
Why Maggie doesn't believe in balance, and what she strives for instead
More About Maggie
Maggie has always been a go getter. She was a high achiever in school, always "trying to be the teacher's pet." As is often the case, this high reaching behavior resulted in unkind behavior from other students, damaging Maggie's interpersonal relationships. As she got older she developed "a strong amount of humility
and some emotional intelligence" and began placing more value on interpersonal relationships and connections.
While she handles her successes with more humility now, that doesn't mean she is not a high achiever. When she made the decision to run for Secretary of State of New Mexico, she put her all into it. In her first run for office, she "burnt the candle at both ends." She discovered she was not able to be responsible for every aspect of the campaign while also maintaining some sort of balance in the rest of her life. Maggie was not elected in her first run, but she took away some useful lessons.
This experience reminded Maggie of the importance of letting go of full control. It also changed the way she thinks of 'balance.' trying to achieve this life of perfect balance is something we get caught up in and something we'll never fully achieve," she explains. With this mental approach in mind, Maggie went on to successfully reach the position of Secretary of State. "Stop beating yourself up," she advises, and instead focus on organizing your times in smart ways.
March 10, 2017 Robin Brule
How to Change Outcomes with Nontraditional Thinking With Robin Brule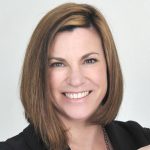 When we think of big business, such as the banking and financial world, we don't naturally associate it with sticking up for the small guy (or gal!).  According to Nusenda Credit Union Vice President of Community Relations Robin Brulé, financial institutions and government resources ought to invest in local and grassroots efforts to support community and economy for all. This is why she directs Nusenda's business model to prioritize local businesses and entrepreneurs. As an Albuquerque native, she understands that in order for this city to thrive, it needs to build from the roots up and it needs support from the larger entities that have access to financial resources.
My guest in this episode is Robin Brulé. Robin is a large-system service designer with a proven track record of mobilizing cross-sector partners to improve outcomes for New Mexicans. Robin serves as the Senior Vice President of Community Relations and Assistant to the President at Nusenda Credit Union and serves as an "executive on loan" from Nusenda to Mayor Richard J. Berry, City of Albuquerque, where she helps accelerate implementation and results in the areas of education, human services, economic and workforce development in her role as Chief Strategist for Albuquerque's Living Cities Integration Initiative. Robin was named "Professional of the Year" by the National Association of Federal Credit Unions in 2014 and selected as an Annie E. Casey Foundation Fellow in 2007. In this episode Robin and I talk about why it is so important to support local, how she is able to see the whole picture to develop unique and nontraditional solutions, why we must work from a grassroots and large-scale level to support your local economy, how Robin is able to make this happen, and how she is able to care for her wellbeing amidst all of these undertakings.
What You'll Discover in This Episode:
How Credit Unions help small businesses and entrepreneurs, and how you can take advantage of the Credit Union in your city to further your businesses or bring your aspirations to reality
How to help direct financial resources in your community into grassroots efforts
Why supporting grassroots and local enterprises is important, and benefits your community as a whole
More About Robin
As a former strategic advisor to the New Mexico Children's Cabinet, and Executive Director of the Central New Mexico Community College (CNM) Foundation Robin understands that in order for community building institutions to thrive, they require significant financial support and investment. Working with Nusenda, Robin makes sure that funding local and grassroots businesses is a priority. However, having worked on both side of the equation, she has been able to see that a huge barrier for these local efforts is access. "There are a lot of assets in our community that we potentially don't take advantage of as we could." With her diverse experience, she tries to recognize "when someone is not growing economically, what is stopping them?"
Robin addresses this information barrier by implementing a three step process. First, she emphasizes the importance of collective impact. "There's no one leader or system thats going to be able to solve everything,"she explains, "we have to all work together toward a common goal." Next, she examines the actual capitol innovation and financial resources available. "We have a lot of resources, but how are we deploying them?" She looks at if these resources are making an impact, and what can be done to expand the accessibility and influence of those resources. Finally, she dives into public sector innovation. In order for any business or system to succeed, "we need policies that really support and help them."
As Robin seeks to strengthen the individuals that make up Albuquerque in order to better the city as a whole, she applies this same approach to her personal health. She recognizes that she "won't be able to do these things if I'm not healthy in all ways." Following a recent family tragedy, Robin experienced a grief that "sometimes seemed insurmountable."Again, she chose to mirror the processes that she advocates for in her personal life. She "wanted to put my grief into action" and sought out legislative action to ensure that her traumatic experience would not be repeated for others. Today Robin makes sure to find a balance between taking action and taking care of herself, because "if now isn't the time to take care of myself then it'll be never the time."
Check Out The Links Mentioned in This Episode!
Albuquerque Living Cities Integration Initiative (ABQLC.org)
House Bill 52: Felon in Possession of Firearm Penalty
February 10, 2017 Pamelya Herndon
How to Use Collaboration to Get Ahead with Pamelya Herndon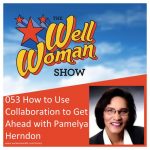 When we think of success, we often visualize ourselves at the top. We've made it, we are the best at what we do, there is no one better than us. Realistically, though, no one makes it to the top without the help and mentorship of others. According to Southwest Women's Law Center Director Pamelya Herndon, we can truly feel a sense of success if we flip that notion of 'being the best' on its head. Instead, she suggests, success comes with the more people you can bring along with you.
Get Giovanna's FREE worksheet -Communicate My Purpose!
In today's episode I talk with Pamelya Herndon. Pamelya is the Executive Director of the Southwest Women's Law Center, where she fights to eliminate gender bias, discrimination and harassment; lift women and their families out of poverty; and ensure that all women have full control over their reproductive lives through access to comprehensive reproductive health services and information. Pamelya is a long time member of the National Council of Negro Women and sits as a member of the Board of Directors of Emerge New Mexico. She has received a "Community Service Award" from the New Mexico Office of African American Affairs, was named as the 2012 "Public Lawyer of the Year" and the 2013 "Outstanding Lawyer" by the Albuquerque Bar Association and, in 2015, was named as a "Woman of Influence" by New Mexico Business First and "Outstanding Business and Professional Woman" by Iota Phi Lambda Sorority.In this episode Pamelya and I talk about the work she does and why it is so important in America, her visit to the White House, what she does to make a difference in women's lives, and why it is so important to collaborate for greater outcomes.
What You'll Discover in This Episode!
What you can do to to advance women's rights
How you can foster a feedback loop to ensure that you are making an impact on others' lives and they are growing and developing as well
How you can reach out to those that work in the same areas as you so that you can both get farther ahead
How to change your perception of success to be more inclusive and farther reaching
More About Pamelya
At the root of what Pamelya does is collaboration. She works with women (and men) to help women to become empowered and reach financial equality so that they can live their best lives. She explains that she does this by focusing on "trying to increase women's economic security while at the same time trying to reduce child poverty." These two issues are intimately connected, as women head almost half of households in New Mexico, and still are not receiving equal pay. "Women are heading these households, they're not paid equally; of course women are in poverty." One of the most impactful way that Pamelya is able to help women is through education. Women often find themselves in positions where they are paid less for equal work, or that all childcare responsibilities fall on them, and Pamelya wants women to know that this does not need to be the only way. "We try to instill in women: the value you bring is worth something, its worth being paid for."
For Pamelya, collaboration doesn't just mean working with the women that she serves. To truly get ahead, it is essential to "recognize that you must collaborate; you cant do everything you need to do alone." In this way, you know that you are making an impact on a larger group of people as it is not just you working alone. Also, your partners are able to use their unique ways of thinking to find new and different solutions and continue the network of connections. This is important for making a difference in the future, as well. Pamelya takes pride in the fact that she can "pick up a phone and people are willing to work with us." Because she has a reputation for doing important work and working well with others, she has come to be trusted as a reliable resource with whom people want to work and for whom they want to help.
Get Giovanna's FREE worksheet -Communicate My Purpose!
Check Out the Links Mentioned in This Episode
January 13, 2017 Merle Lefkoff
How to Use Adaptability to Overcome Obstacles and Find Success with Merle Lefkoff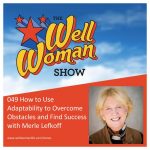 Many of us have been raised to think that the way to get ahead is to make a plan. Schedule, structure, and plan if you want to succeed. While thinking of the future is important, we no longer live in such a rigid, structured world. Information develops and changes rapidly, so much so that a plan that may have made sense yesterday no longer makes sense today. According to social change entrepreneur Merle Lefkoff, we ought to be more flexible in the ways we look at problem solving if we want to get ahead in today's fast-paced world. How can we do this? By changing the way we think about problems, she explains. Instead of viewing challenges and our relationships to them as one-dimensional, we ought to recognize the complex networks and systems that contribute to their development.
In this episode I speak with Merle Lefkoff, a social change entrepreneur whose practice is devoted to the application of nonlinear complex systems thinking to whole system change. Merle holds a Ph.D. in Political Science from Emory University in Atlanta, Georgia, USA and has been a mediator, facilitator, and leadership trainer in conflict zones around the world. Merle received a research appointment as Guest Scientist and Affiliate of the Center for Non-Linear Studies at Los Alamos National Laboratory, where she worked with computer scientists, physicists and mathematicians exploring in computer simulations how groups form collective identity.  She is Founder and CEO of the Center for Emergent Diplomacy which applies the self-organizing power of Complexity Science to global policy agendas in order to reach resilient and collaborative agreements that address the critical issues of our time. Merle and I talk about how we can view problems as complex systems, how we can use adaptability and flexibility to overcome them, and why this is a particularly important and intuitive relationship for women.
Get the FREE worksheet "Four Steps to Start Living a Well Woman Life" now!
What You'll Discover in This Episode
Merle's recommendations for getting your kids involved in political thought and activity
How you can change your perspective to incorporate a centering morning routine into your day
How you can use adaptive solution finding, role sharing, and flexibility to overcome any challenge
More About Merle
As a social change entrepreneur who studies complex adaptive systems, Merle is accustomed to studying humans' responses to change. She notices that in recent years in social science, there's been an interest in embracing the notion that "change is happening constantly, evolution is happening constantly." What this has led to is greater fluidity in roles, or role sharing. While historically one person may maintain one career title their entire lives, in today's world people jump around in titles, roles, and careers. And this is a useful thing, she explains. With so many morphing challenges arising all of the time, "being as adaptive as possible"is the only real way to succeed.
As a woman working in social sciences, Merle is thrilled by this shift. She suggests, "women have always collaborated in these ways. Now we have scientific validation of these models."Merle sees this movement as a sign of a shift toward a more feminine presence in the corporate world on a large scale. Since the notions of role sharing and flexibility are strongly associated with feminine approaches to overcoming obstacles, it only makes sense to include more feminine thinking, and therefore more females, in the workplace. She sees that "small changes can change the whole system,"and "one of the ways these organizations can move [these changes] along is by letting women rise to the top."
Check Out the Links Mentioned in This Episode!
All The Light We Cannot See by Anthony Doerr
Get the FREE worksheet "Four Steps to Start Living a Well Woman Life" now!
December 9, 2016 Bette Castoria, Body & Brain Yoga
How to Gain Control Over Your Life Through Brain Education with Bette Castoria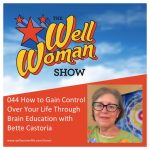 Do you ever feel that, with your many responsibilities and dedication to those around you, you lose a sense of self? In trying to provide and support our communities and families, at times we lose sight of our own spirit's needs. According to brain educator Bette Castoria, the first steps to gaining a sense of control of your life is by gaining an understanding of how your brain processes the world, also known as Brain Education. Brain Education gives individuals the power to use their brain's full capacity, as well as decrease stress, increase focus, confidence, and mindfulness.
In this episode I talk with Bette Castoria, a yoga instructor at Body & Brain, a holistic yoga and fitness center, and a Body and Brain Educator. Prior to discovering the benefits of yoga, Bette worked a nine to five job for twenty two years. Today I talk with Bette about how yoga and Brain Education have changed her life, how she was able to recognize that she wasn't happy in her former way of living, and how she is able to stay calm in moments of frustration or anger.
Get my FREE "Belly Button Healing Challenge"!
What You'll Discover in This Episode
What Belly Button Healing is and how it can help you with physical pain
Bette's tips for keeping calm and being thoughtful when she feels herself filled with anger
How Brain Education can help you to change your perspective, utilize your brain in a more creative way, and encourage greater productivity
More About Bette
Bette was introduced to Brain Education through yoga. She discovered a deep yoga practice eleven years ago, finding that yoga "woke up so much in me." Yearning to take her practice further, she discovered Brain Education, which seeks to retrain the brain to be more creative, peaceful, and productive. Bette uses Brain Education with both children and adults. She loves working with children, as the influence of the education is so tangible. "I love to see the young person find their power," she explains, "they have the ability to do what they want."
Bette explains that Brain Education is an important tool for gaining control of our lives and our sense of independence. When seeking control and structure, we often "do it by holding, clinging, and controlling every aspect of [our lives and] everyone else's." By using Brain Education one can learn how to consciously change her perspective and discover a true sense of autonomy.
Prior to becoming a Brain Educator, Bette had a job where she made good money and could afford material pleasures. She reflects,"when I started yoga I started realizing [my lifestyle] wasn't making me truly happy."Since discovering the power of yoga and Brain Education Bette has found a deeper sense of fulfillment. These days, her sense of happiness comes from "waking up everyday and doing what I'm passionate about."
Check Out the Links Mentioned in This Episode!
Get my FREE "Belly Button Healing Challenge"!
November 11, 2016 Ellen Malcolm
The Female Voice in Politics with Ellen Malcolm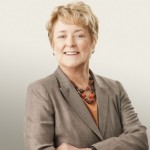 What does the word 'feminism' mean to you? Do you struggle over whether or not you identify as a feminist Many of us exemplify feminism in our actions in its true meaning, yet some of us have an aversion to identify with the term due to negative associations. EMILY's List founder Ellen Malcolm has seen the rise and fall and rise again in popularity of the term. To her, the word itself is not as important as fighting for what it really means: equality between men and women. Today I speak with Ellen about how she advocates for gender equality and greater female representation in politics.
Get the FREE worksheet "Well Woman Life Cycle" now!
Get the FREE worksheet "Four Steps to Start Living a Well Woman Life" now!
My guest today is Ellen Malcolm, founder and board chair of EMILY's List, an organization that seeks to give female political candidates credibility and resources to win by developing a a donor network that encouraged members to contribute to the candidates EMILY's List recommends. Ellen is a veteran Democratic activist and fundraiser who began her career as an organizer at Common Cause and later served as press secretary for the National Women's Political Caucus. In 1980, Ellen went to work at the White House as the press secretary for President Jimmy Carter's special assistant for consumer affairs. Ellen is a recipient of Planned Parenthood Federation of America's Margaret Sanger Award — the organization's highest honor and has been named one of the most influential women in America by Vanity Fair, one of Glamour magazine's Women of the Year, and one of Ladies' Home Journal's 100 Most Important Women in America. Today I speak with Ellen about the changes and challenges EMILY's List has faced over the years, the importance of including female voices in politics, and how she has been able to make real, sustainable change nationally.
What You'll Discover in This Episode:
What you can do today to encourage more female and family friendly policies
How Ellen avoids burnout and why she thinks taking a break from work makes her a better, stronger worker
How you can get involved in the political system to make a difference from the inside out
More About Ellen
Ellen has been active in politics since the 60's. After graduating college in 1969 she became involved in the anti-war movement and participated by demonstrating and becoming active in rallies; fighting from the outside. Ellen says she recognizes herself in Bernie Sanders-supporting millennials today. There is dissatisfaction with the way the government is running, and people want change. For Ellen, after trying to change from the outside and having little success, she "decided that I wanted to go inside the system and make a difference." She knew that there was little female representation in politics, and decided to take this on as her challenge.
Ellen began EMILY's List in 1985 to help connect funders with female candidates to ultimately introduce more female voices in to our government. "EMILY's List is an acronym, standing for "Early Money Is Like Yeast" (i.e., it makes the dough rise)," as Ellen recognized that financial backing is the starting point to get women into office. Thirty years later, EMILY's List has seen the election of 11 female governors, 19 Senate members, 110 House of Representative members, over 700 state and local office successes, and the first female presidential candidate.
Today, EMILY's list is proud to have seen such incredible change in a short period of time, but Ellen recognizes that there is still significant work to be done. She suggests the best way to initiate more change is for women to run for office, and she encourages any and all women to consider it.
Check Out the Links Mentioned in This Episode!
When Women Win by Ellen Malcolm
Born to Run by Bruce Springsteen
Get the FREE worksheet "Well Woman Life Cycle" now!
Get the FREE worksheet "Four Steps to Start Living a Well Woman Life" now!
October 14, 2016 Debra Haaland
Power and Politics with Debra Haaland
As women, particularly those of us venturing out into sectors that are primarily male-dominated, we are sometimes confronted with conflict or confusion that arises out of misunderstandings. These situations are usually not a result of malice or deceit, but rather a lack of understanding of another's experience or perspective. For New Mexico Democratic Chairwoman Debra Haaland, it is precisely this reason why having differing perspectives in politics is so important. It is particularly integral to include a variety of perspectives and experiences in positions of power, as those roles have the influence to determine where and to whom we should be dedicating resources and research.
Debra Haalandcurrently serves as the Chairwoman of the Democratic Party of New Mexico, and recently served as the delegation chair at the Democratic National Convention. As a member of the Pueblo of Laguna in New Mexico, Debra is the first Native American woman to lead a major state party in the country. Prior to leading the Democratic Party of New Mexico, she became the first Native American woman to run for lieutenant governor in New Mexico. Today I speak with Debra about the importance of diversity in politics, the issues about which she is passionate, and where she hopes to see politics in New Mexico and the US go.
What You'll Discover in This Episode
How Debra is able to make a difference, even in the face of opposition and adverseray
Debra's tips and advice for getting her voice heard and organizing others to get their opinions voiced as well
How Debra uses traditional values and culture to keep herself well
More About Debra
As a woman and a Native American in politics, Debra is familiar with serving as the voice of underrepresented populations. She explains that her life experiences contribute to her motivation to participate in politics. "I understand what it's like to raise a child.. I know what it's like to apply for food stamps." Debra encourages other women to seek out positions in politics, suggesting that the more viewpoints we have, the better. "There are a lot of women out there taking care of their elder parents, working a job or two. They would bring a different perspective."
She both understands the struggles of women, and seeks to inspire them. She recalls a tweet she received after the Democratic National Convention, where she had worn a dress typical of customs.. A young girl had tweeted that she wanted a dress just like hers. If Debra's public presence can inspire a young girl to get involved in her community, it makes the work worth it. "By inspiring people you can lead them to doing good for someone else."
Debra is a big believer in the importance of participation in public office. During the 2008 election she volunteered by campaigning on reservations, encouraging native people to register to vote. When everyone participates politically, they are taking part in creating their future. "W're stronger together," she explains.
The importance of community voice is something that provides Debra with a sense of wellness on a personal level. Having been raised in Pueblo culture, she learned that "when you're taking care of your community, your family, then everything is fine. As long as everyone's okay, you're okay too."
Check Out The Links Mentioned in This Episode!
Debra Haaland on the Democratic Party of NM Website
Debra Haaland on EmergeAmerica.com
September 9, 2016 Halla Tomasdottir
Balancing Feminine Perspectives for Better Business with Halla Tomasdottir
In the corporate world, it's less common for women to have high positions of power. This means that financial decisions are happening in a male-dominated space. Statistically speaking, male dominated spaces tend to present masculine modes of thinking, leaving out feminine contributions. According to Halla Tomasdottir, it is not merely more fair when feminine perspectives are present, but businesses are much more effective when there is a balance between the masculine and feminine ways of handling money.
Halla Tomasdottir is an Icelandic entrepreneur, a co-founder of Audur Capital and a key founder of Reykjavik University. Halla has worked for companies like M&M/Mars and Pepsi Cola and held the role of managing director and executive board member of the Iceland Chamber of Commerce. She has sector experience from consumer products, healthcare, education, media and mobile communication and financial services. Halla was recently a candidate for President of Iceland, of which she was runner-up. She received the Cartier Women's Initiative Award for outstanding women entrepreneurs in Europe and in March 2011 Newsweek named Halla one of 150 Women Who Shake the World. Today I speak with Halla about why it is so important to have a balance between the masculine and feminine, in every aspect of our lives, what feminine perspectives are in the workplace, and how you can implement some of these gender balance practices in your own business.
Get Halla's FREE Article "Lean In But Thrive"!
What You'll Discover in This Episode
How you can implement a balanced feminine/masculine environment in your workplace for sustainability, happier employees, and greater success
Why balanced gender roles isn't just more fair, it makes for better business practices
Specific recommendations for incorporating Halla's ESG model (Environment, Social, and Governmental) into your business for more efficient, successful work
 What advice Bjork gave Halla! 🙂
Get Halla's FREE Article "Lean In But Thrive"!
More About Halla
Halla's assertion that businesses would do better with a greater balance of masculine and feminine thinking isn't just a notion; it's been statistically proven. For example, when you include more women in corporate world, they tend to integrate a dedication to community and the people involved in a product rather than have the focus exclusively on shareholders. This small adjustment leads to happier employees, better performance, and an emphasis on sustainability rather than only output. As she puts it, "it's not just a women's rights issues, it's an economic issue."
For those new to the notion of a feminine and masculine , Halla describes simple ways to begin incorporating feminine modes of thinking into areas where they are currently lacking. She focuses on three areas where practices can be implemented; environment, sociological; and government. By incorporating policies that emphasize concern with governmental, social, and environmental issues, your company focus shifts to have concern for "health of the community," and your business will more successful. In the simplest terms, when feminine perspectives are included in business there is a shift from focus on output to focus on community, and this shift actually leads to greater output and performance.
While Halla does identify as a feminist, she explains that her push for gender balance in business does "not come from a women's rights standpoint." She explains, "when women are empowered, the economy is empowered. Society is empowered. It's about economic development and society development. It's good for women and for the men." Halla does not merely preach this doctrine, she exemplifies it in her in her business and life. Halla was recently a candidate in the Icelandic presidential race, where she was runner-up. "I'm convinced," she says, "if we're to build a world that makes sense and is sustainable in economic and social terms, we 're going to need more women".
Get Halla's FREE Article "Lean In But Thrive"!
August 12, 2016 Antonia Montoya
With so much going on in our lives, it can be easy to get caught up in negative thinking. My business isn't successful enough; I don't have enough money or time; my neighbor is doing better than I am. When we get into this cycle of thinking, we forget about all of the amazing, positive things that are happening in our lives (I have a business, I have money and time, I'm doing the best I can do for myself), plus, we feel miserable. According to Our Gratitude Collective founder Antonia Montoya, it is in those moments that self-care through gratitude is the absolute most important and useful tool we have. It both reminds you of all that you do have, and changes your perspective so that you feel genuinely happier with however your life currently looks. Today I speak with Antonia Montoya, founder of Our Gratitude Collective, a virtual community space for practicing gratitude, feeling connected, and becoming inspired. Antonia works with entrepreneurs to use gratitude to overcome their career challenges and stresses to find greater balance and success. She also presents her evidence-based work at conferences and events throughout the world. Today I talk with Antonia about the value of practicing and sharing gratitude, her personal path to career success and wellbeing through gratitude and daily self-care practices, and the highs and lows that led her to where she is today. Get Antonia's FREE Gratitude Worksheet
What You'll Discover in This Episode:
How you can teach gratitude to your loved ones
The importance of not just practicing, but sharing gratitude to spread its beneficial effects
Why comparing yourself to others only brings you down, and how you can change your thinking to overcome it
How to recognize when you need to take a step back and refocus on self-care
Get Antonia's FREE Gratitude Worksheet
More About Antonia Antonia practices gratitude daily, and she recommends you do too. Her approach to gratitude is a three-step process, and differs from other approaches in that she encourages community development through gratitude. She feels that Antonia's appreciation for gratitude and self-care comes from a history of putting others' needs before her own. In past life and work situations, she would "surround [herself] with people that needed a lot of help, and therefore I seemed like I was doing great." Instead of addressing her own wellbeing and issues, she could hide in others' problems. In reevaluating her priorities, she's come to find that she is her most successful when her health and wellbeing come first. This healthful balance was challenged a few years ago, which prompted her to stop drinking. She found herself constantly justifying her drinking because she could justify, "I obviously don't have a drinking problem because look at how much 'so and so' drinks." She found herself again falling into patterns of hiding her own problems in those of others. She came to decide to end drinking, actually, through gratitude. Reflecting on when she was most and least grateful, she came to see that when she was drinking (or after a night of drinking), she struggled to find anything to be grateful for. Realizing that her alcohol use was affecting her in this way, she could no longer hide behind the justification that others drank more than she did. Antonia admits that, even today, she finds herself falling into cycles of becoming too busy or placing others before her. At least now she "knows when I catch myself thinking like that, then [self-care] is what I need to do at all costs." Check Out The Links Mentioned in This Episode! Our Gratitude Collective AntoniaMontoya.com Antonia's other website, ChangeIsYours.com Get Antonia's FREE Gratitude Worksheet
July 8, 2016 Tamara Thorpe
We often associate strong leadership skills with a strong voice. A leader gets their voice heard and has the ability to unite others behind their vision. The piece that is often forgotten in successful leadership, though, is the role of listening. If a leader wants to be successful in achieved their goals, they must be able to listen to those that they are leading to make sure everyone's input is included, not just their own. Otherwise their followers will feel unacknowledged and look elsewhere for support.
According to leadership expert and founder of The Millennials Mentor Tamara Thorpe, the importance of listening if integral in every facet of our lives; be it work life or family life. Today I speak with Tamara about true leadership skills, the importance of listening, working and communicating with millennials, and organizing time to make sure that your attention is truly on whatever task you are currently handling.
Get the FREE Craft Your Leadership Identity
What You'll Discover in This Episode:
How you can use compassion and listening to be the best leader possible
Tips for being a stronger leader by using a secret tool
How you can pull yourself out of difficult times by using your community and resources
What you can do TODAY to figure out your leadership strengths
Get the FREE Craft Your Leadership Identity
More About Tamara
Prior to starting her consulting work with millennial aspiring leaders, Tamara consulted with people her age or older. Although she was achieving success, she continually found herself more frustrated in her work than fulfilled. Finally one day it hit her, "as an entrepreneur there's no reason to put all of your energy into running a business if you're not happy." She took a leap and refocused her business to work exclusively with millennials, and she hasn't looked back.
Tamara loves working with a younger generation because she finds that there's a sense of "reciprocity in the knowledge sharing"; she both gives and receives. One of the key points that Tamara stresses to millennials is the importance of listening, something that she had to learn when she was just starting in her career. At a young age she found herself in a position of power and acted as she thought leaders ought to: with an air of bossiness. She didn't listen well and put her own ideas first, and it didn't work out for her. She urges millennials to avoid the mistake she made, and make listening a priority if they want to become successful leaders.
Tamara has found that listening has been her saving grace in moments of success and in hard times. By listening to her inner voice she was able to the take career leap she knew she needed. Also, by listening to her loved ones and community in difficult times she is able to take comfort in their support and benefit from the wisdom of their words.
While Tamara leaves her leadership role in the workplace, she does continue to value the importance of listening when she is at home. Once work hours are over she turns her phone off and is present with her family. No phone, no distractions, just attention. For those of us that feel like our family members are always on their phones and never seem to listen to us, perhaps we should model Tamara's methods. Lead by example and listen first.
Check Out The Links Mentioned in This Episode!
Get the FREE Craft Your Leadership Identity
June 10, 2016 Julia Cameron
Many of us yearn for a creative outlet, but we just don't know where to start. Perhaps we've tried drawing classes or attempted to journal but it just won't stick. Or we will have an idea for a creative project and won't get around to doing it. You're not alone. Even world-renowned artist and bestselling author Julia Cameron experiencing this distress, and today she shares some of her secrets to accessing creativity and coming into your authentic self! Julia is author of bestsellers The Artist's Way, Finding Water, The Vein of Gold, Walking in this World and The Right to Write, which are taught in universities, churches, human potential centers and even in tiny clusters deep in the jungles of Panama. Julia also has extensive film and theater credits, which include such diverse work as Miami Vice and the prize-winning romantic comedy God's Will, which she both wrote and directed. She is recognized as the founder of a new human potential movement that has enabled millions to realize their creative dreams. Today I speak with Julia about her creative process, listening to your inner voice, and achieving what you want through perseverance, discipline and authenticity. Get the FREE Artist's Dates exerpt from Julia Cameron!What You'll Discover in This Episode
Three actions you can take every day to start accessing your inner creative self
How to schedule creative time into your day, even with children
Tips to help you overcome a creative 'hump' and begin using creative thought, in your daily life, hobbies or business
Get the FREE Artist's Dates exerpt from Julia Cameron!More About Julia Julia's passion for creative expression began at a young age. When she attended college at Georgetown University, she felt called to write poetry and sought to be an English Major. In the 1960's a literary career was not a traditional path for women, and Julia was met with barriers and discouragement again and again. When she wasn't allowed to study English at the College of Arts and Sciences she started a women's lib chapter at Georgetown. This movement ultimately led to Julia, along with seven other women, to be the first female graduates from the College of Arts and Sciences in 1970. This perseverance has been both a conscious and unconscious theme throughout Julia's life and career. There have been many obstacles Julia has had to overcome throughout her career as a woman writer and artist, but she admits that the discipline is something innate within her; she can't help it. She also can't help from writing; she finds that she is irritable and on edge when she is not in the midst of a creative project. I caught Julia at one of those 'difficult places' when she isn't quite sure what the next project will be. While it is not a comfortable state, it is a crucial time in Julia's creative process. When she has no projects on the forefront she dedicates herself to 'prayer through writing.' She writes to her muse seeking out help, in the form of her ritual morning journal writing, or morning pages, and listens to see what that response is. Julia finds that she is often resistant to whatever it is that comes up. She will allow herself procrastinate on acting, dwelling in anxiety for a few more days before doing what she knows she must and listening to her inner voice, an experience I think we can all relate to. Julia's most recent projects include a play and the completion of her newest book, It's Never Too Late to Begin Again: Creativity at Midlife and Beyond, co-written with Emma Lively. This book introduces a fourth creative ritual into those described in previous books (morning pages, artist's date, and weekly walk), that of memoir writing. While aimed at an audience in the retirement stage of life, the tools Julia describes can be used at any age. Check Out The Links Mentioned in This Episode! Julia Cameron's Website A List of Julia's Books A List of Emma Lively's Books Get the FREE Artist's Dates exerpt from Julia Cameron!
May 14, 2016 La Donna Harris
LaDonna Harris has been a central voice for Native American rights, civil rights, environmental protection, and the women's movement. She founded some of today's leading national Native American organizations including Oklahomans for Indian Opportunity, the National Indian Housing Council, Council of Energy Resource Tribes, National Tribal Environmental Council, and National Indian Business Association. LaDonna also worked to enact civil rights changes and was a founder of the National Women's Political Caucus. Today I speak with LaDonna about finding her voice, discovering productive ways to work with adversaries, organizing groups for social change and overcoming stereotypes.
Get the FREE Compassionate Leader Self Assessment
What You'll Discover in This Episode:
How you can deal with adversaries and create a relationship with them that benefits you both
Tips for finding your voice when it feels like no one wants to listen
How you can bring individuals together in the workplace or elsewhere to way to make real, significant change
How to voice your experience in a way that makes it relatable and can influence the opinion of those with differing views
More About LaDonna LaDonna was raised by her Great-Grandparents in rural Oklahoma during the Great Depression. Growing up in Comanche culture, family, community, and connectedness were essential principles in LaDonna's upbringing. This emphasis on connectedness has been a driving force in LaDonna's organizing work, and has allowed her to keep a calm head when faced with prejudice and opposition. LaDonna's public service work began alongside her husband at the time, U.S. Senator Fred Harris. LaDonna is very skilled as reading people, and used this talent when she would join her husband in Congressional hearings. This allowed her to quickly discern some of the serious problems that were occurring in America at the time, such as inequities for women, people of color, and Native Americans. Initially LaDonna struggled with voicing her opinions when she was met with these issues. She would find herself filled with frustration, and often tears, and fall silent. Overtime LaDonna learned that she could find success in initiating change if she focused on interconnectedness and sought to educate and organize rather than fight. She would act by joining communities together to fight for change, as well as working to integrate tribal governments and ways of life into the Federal system. During this time LaDonna discovered one of her greatest strengths; organizing people around an issue. LaDonna views success as the ability to create something and then let it go; she emphasizes helping to bring people together around an issue that effects them, and then letting them take over. While this may sound incredibly generous, LaDonna chooses to see her work with others as selfish. She thrives on human interaction, so to her helping others is helping herself. Get the FREE Compassionate Leader Self Assessment
Check Out the Links Mentioned in This Episode!
Americans for Indian Opportunity
Native American Indian Housing Counsel
National Indian Business Association
National Women's Political Caucus
April 8, 2016 Michelle DuVal