297 Discover Your Leadership by Listening Deeply with Nina Simons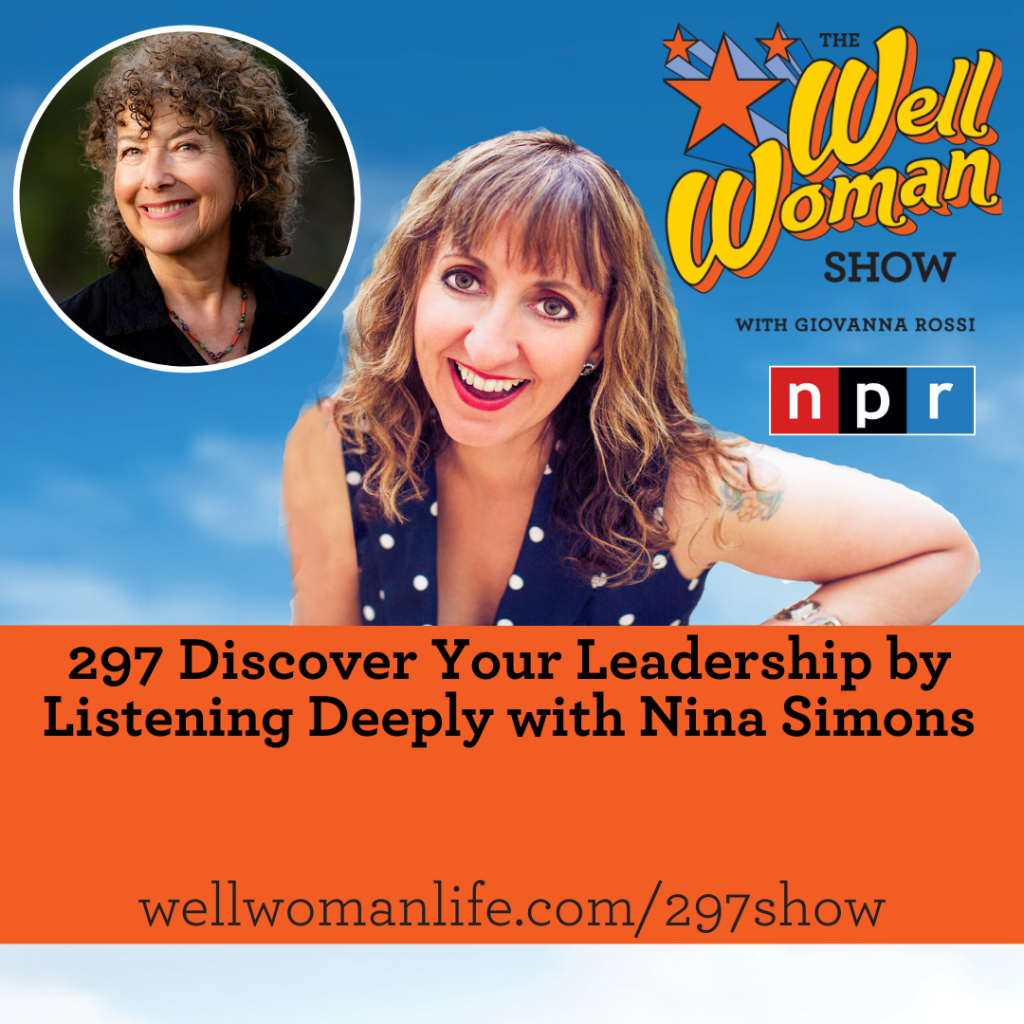 Hello Well Woman, on Show this week, I interview NINA SIMONS is Co-founder and Chief Relationship Officer at Bioneers, and leads its Everywoman's Leadership program. Throughout her career spanning the nonprofit, social entrepreneurship, corporate, and philanthropic sectors, Nina has worked with nearly a thousand diverse women leaders across disciplines, race, class, age and orientation to create conditions for mutual learning, trust and leadership development.
She co-edited Moonrise: The Power of Women Leading from the Heart, and authored Nature, Culture, and the Sacred: A Woman Listens for Leadership—released as a second edition in 2022 with an accompanying discussion guide and embodied practices. The first edition won Nautilus awards in the categories of Women in the 21st Century and Social Change & Social Justice. Both books are being used to inspire and ignite learning in individuals, circles and classrooms.
Nina serves on the Advisory Council for Daughters for Earth, and in 2017, received the Goi Peace Award with her husband and partner Kenny Ausubel, for "pioneering work to promote nature-inspired innovations for restoring the Earth and our human community." Past honorees include Bill Gates, James Lovelock, and Deepak Chopra.
You can find notes from today's show at wellwomanlife.com/297show.
The book she recommended was Luminous Darkness: An Engaged Buddhist Approach to Embracing the Unknown by Deborah Eden Tull
The Well Woman Show is thankful for the support from The Well Woman Academy™ at wellwomanlife.com/academy. Join us in the Academy for the community, mindfulness practices, and practical support to live your Well Woman Life.