320: Anti-Hustle Strategies with Jadah Sellner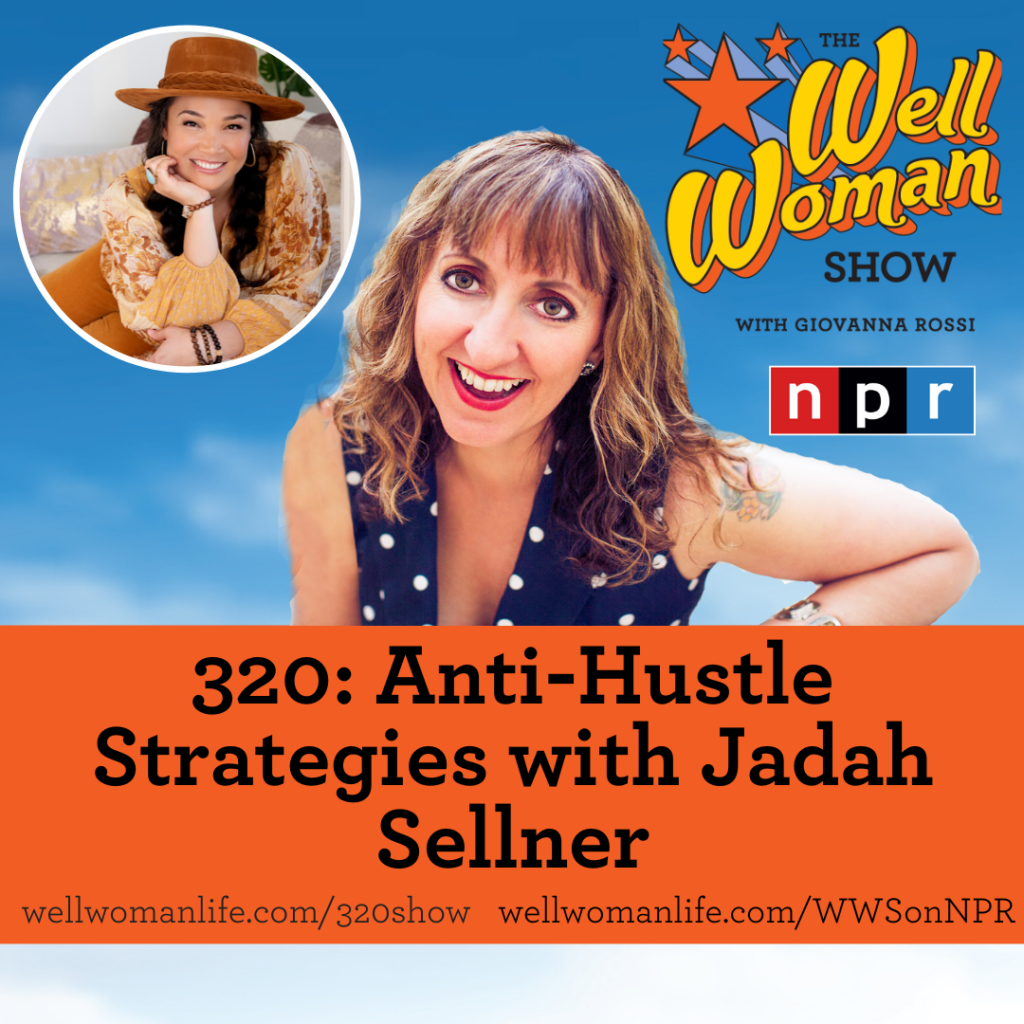 This week on the show I interview Jadah Sellner, bestselling author, business coach, international keynote speaker, TEDx presenter, poet, and host of the Lead with Love podcast. She's the author of SHE BUILDS: The Anti-Hustle Guide to Grow Your Business and Nourish Your Life. She's also the co-author of the best-selling book Simple Green Smoothies. As the founder of Jadah Sellner Media, Inc. and She Builds Collective, Jadah helps women build their businesses and their lives in a way that works for them—–with love.
The book she's reading:
Come as You Are: Revised and Updated: The Surprising New Science That Will Transform Your Sex Life by Emily Nagoski
The Well Woman Show was a media partner for the following conference:
The 4th SCORE Women In Business Conference was Thursday September 21, 2023 in Santa Fe: Doing Well While Doing Good – Flexible Solutions for a Collaborative Future and it helps local business people explore solutions at every stage of their business. and will feature a collection of thought leaders and visionaries ready to build a stronger and more resilient business environment.
Featured speakers included:
● Victoria Price moderates the conference. Inspirational speaker, author, blogger, consultant, coach.
● Patricia Quintana – Owner & operator of Rancho La Fina Lamb and Wool and De La Tierra Consulting LLC, Taos, NM
● Jadah Sellner – Motivational Speaker and author of: She Builds: The Anti- Hustle Guide to Grow Your Business and Nourish Your Life
● Erin Wade – Farmer, entrepreneur and founder of Vinaigrette & Modern General restaurants, new author, releasing her first book early 2024.
Look out for this event again in the future!
A gift from Jadah:
shebuilds.com/vision use code: wellwoman to get the workshop for free (usually $97)
The Well Woman Show is thankful for support from The Well Woman Academy at wellwomanlife.com/academy. Join us in the Academy for the community, mindfulness practices, and strategy to live your Well Woman Life.