307: Retrieving Stories Held in the Body with Tanya Taylor Rubinstein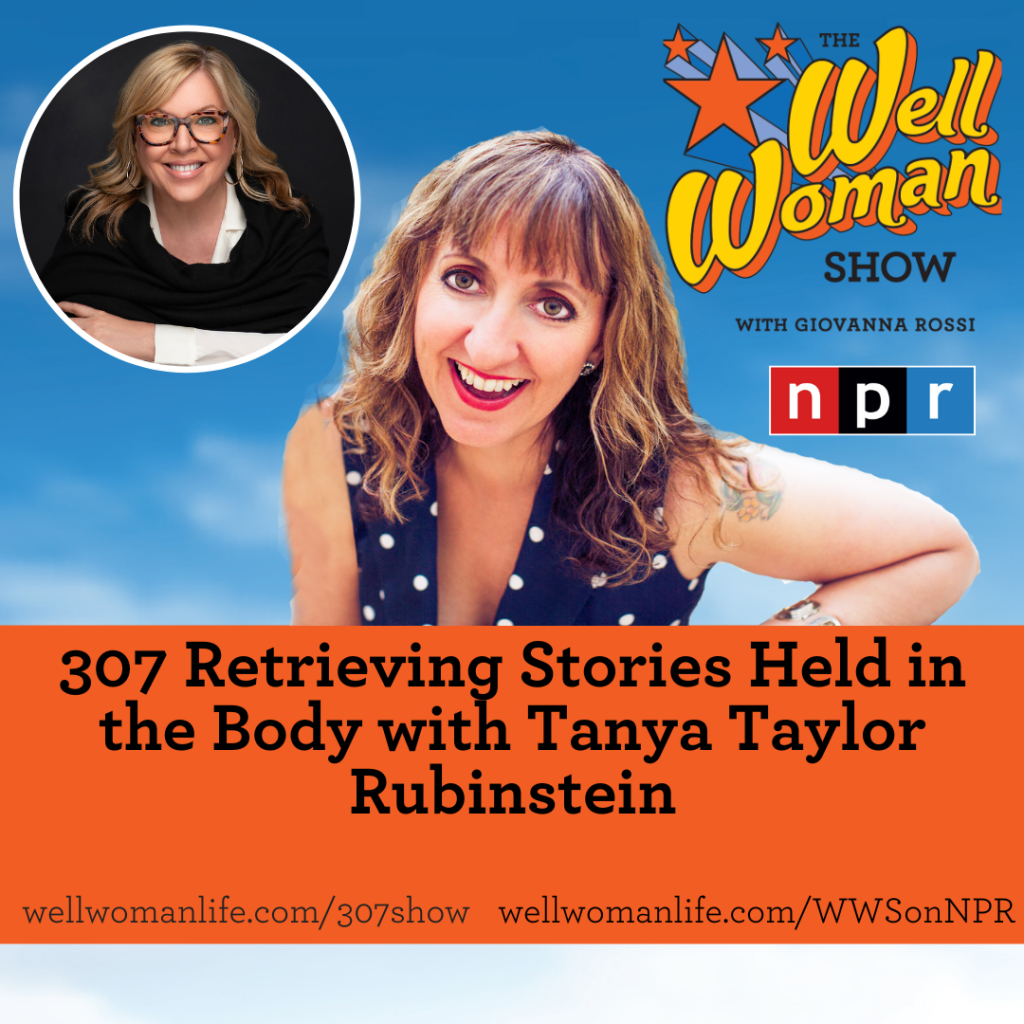 This week on the Well Woman Show, I interview Tanya Taylor Rubinstein, narrative-based master teacher and founder of Somatic Writing.
Tanya Taylor Rubinstein is the founder of Somatic Writing. She developed Somatic Writing as a way for her students to become embodied writers. By holistically liberating voice, untethering power and writing stories, they are able experience profound personal connection to their work. By writing and publishing memoirs and performing solo shows, her students become positioned as leaders in emergent culture. This process and praxis is the thirty-year synthesis of her work as a narrative-based master teacher. The emphasis of the work is on retrieving stories held in the body connected to ancestors, trauma, magic, and land. She has worked with well over a thousand people over the last twenty-one years to write memoirs, monologues, and solo shows. Her memoir, Skirting the Binary, is being published in 2023.
She says Emergent planetary culture depends upon our ability to reconnect to ancestral wisdom, land, and our bodies. Now is the time to call back and write the stories of our magic. No part of our story has been more marginalized than the stories of our ancient, intuitive and psychic knowings
As always, all the links and information are at wellwomanlife.com/307show
The Well Woman Show is thankful for the support from The Well Woman Academy™ at wellwomanlife.com/academy. Join us in the Academy for community, mindfulness practices, and practical support to live your Well Woman Life.