303 When Black Women Thrive at Work with Ericka Hines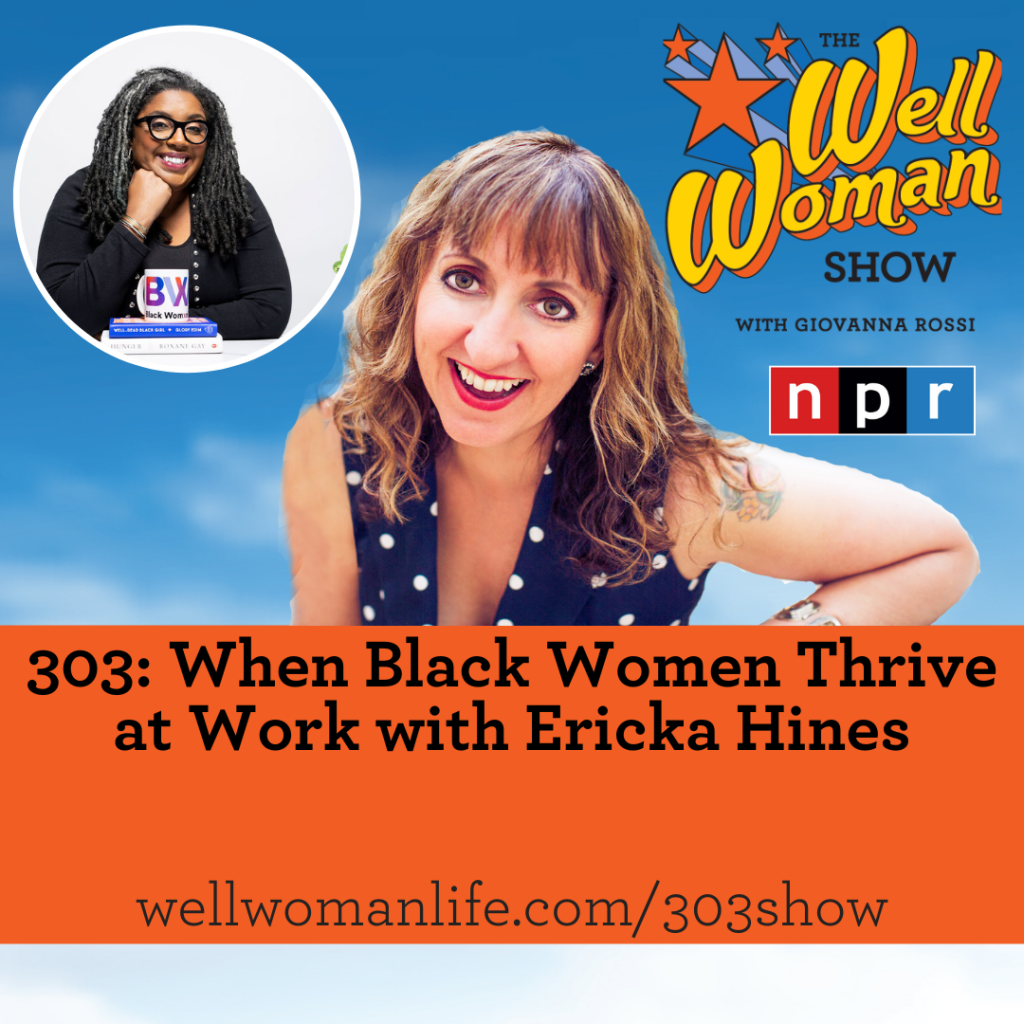 On Show this week, I interview Ericka Hines, principal of Every Level Leadership and author of Black Women Thriving, a report and call to action which seeks to define what it means for Black women to thrive in the workplace and determine how they find joy, success, and stability at work. Ericka has committed to helping organizations build an equity culture for the last ten years, working with government agencies, nonprofits, and foundations across the country to help their staff and stakeholders learn how to work in more inclusive cultures.
We discuss:
– Why focusing on black women actually helps everyone.
– Why having DEI practices in your workplace helps your bottom line.
– How universal the work that Erika does is.
As always, all the links and information are at wellwomanlife.com/303show
The Well Woman Show is thankful for the support from The Well Woman Academy™ at wellwomanlife.com/academy. Join us in the Academy for community, mindfulness practices and practical support to live your Well Woman Life.