295: The Problem with Fake Pregnancy Clinics with Terrelene Massey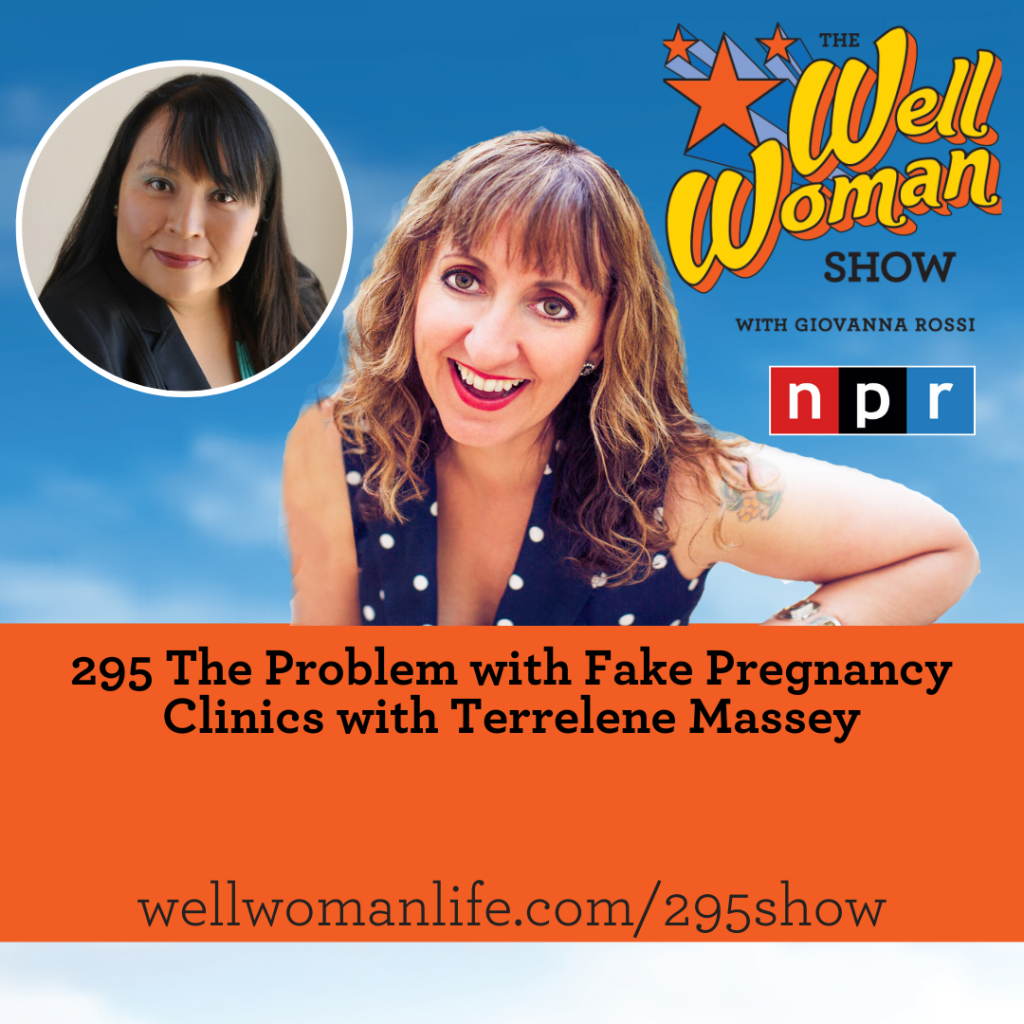 Welcome back to the well Woman show, I'm your host Giovanna Rossi. on this week's show I talk to Terrelene Massey, the Executive Director for the Southwest Women's Law Center in Albuquerque. Terrelene holds a Juris Doctor from the University of New Mexico School of Law, and a Master of Public Affairs from the University of Texas at Austin. She is a citizen of the Navajo Nation, from Pinon, AZ and has been living in NM since 2003.
Terrelene also previously served as the Executive Director of the Navajo Nation Division of Social Services. Terrelene practiced law as an attorney with Johnson Barnhouse & Keegan, LLP, and the New Mexico Legal Aid, Inc. She also worked for the NM Human Services Department and the NM Indian
Website – www.100womenabq.org
Facebook: https://www.facebook.com/100WomenAlbuquerque
Crisis Pregnancy Centers report
https://alliancestateadvocates.org/wp-content/uploads/sites/107/Alliance_CPC_Report_FINAL2-1-22.pdf
You can find notes from today's show at wellwomanlife.com/295show.
The Well Woman Show is thankful for the support from The Well Woman Academy™ at wellwomanlife.com/academy. Join us in the Academy for community, mindfulness practices and practical support to live your Well Woman Life.