294: The Art of Composition with Elizabeth Garland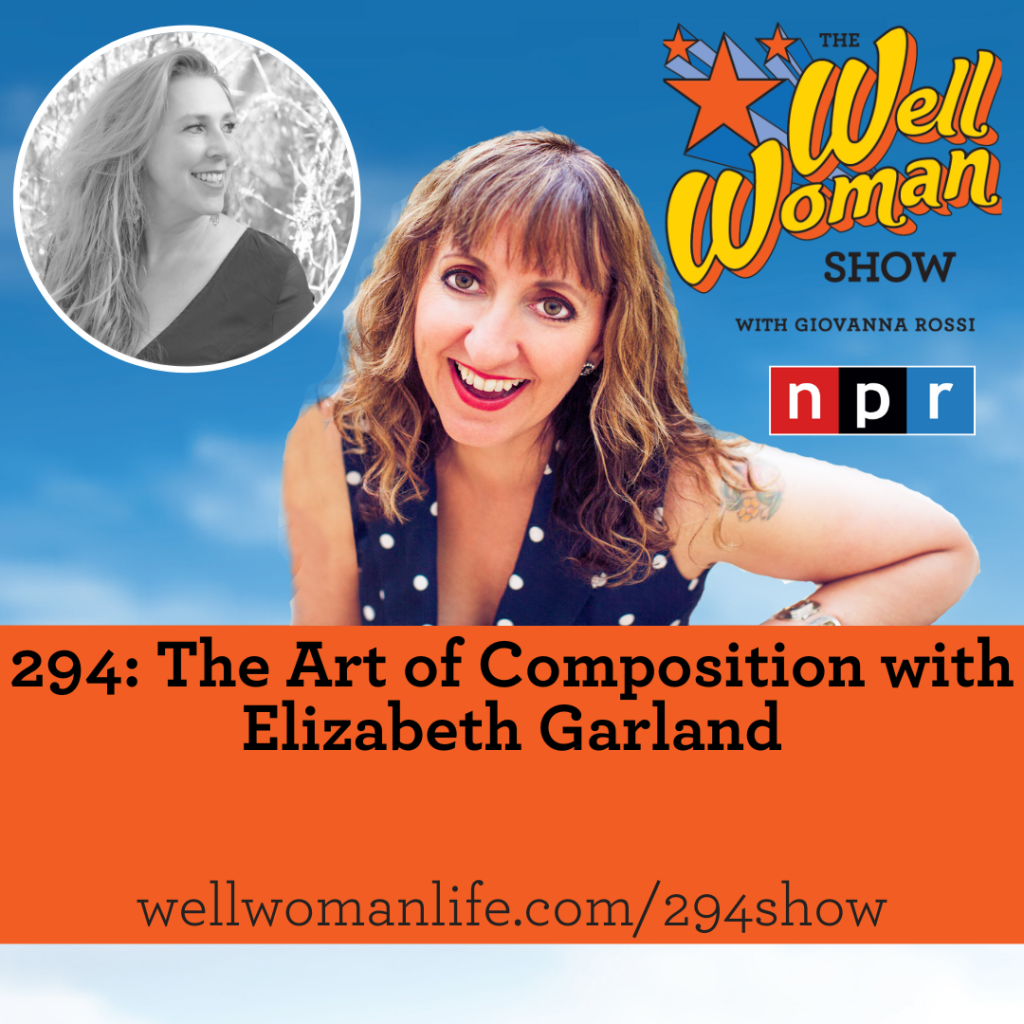 On the well woman show this week, I interview Elizabeth Garland. She is an award-winning composer for film and has performed her piano pieces in the US and abroad. Winner of the 2019 International Piano Guild Composition Competition Special Category Award, 2nd place winner of the International Golden Key Composition Competition, she performed at the World Composer's concert in Vienna in 2018.
A well-known composer and performer, Elizabeth Garland's solo piano and the ensemble have been featured in films and documentaries, and she has performed her works in the US and abroad. The 2021 Commissioned Composer for New Mexico, she is the 2019 International Piano Guild Composition Competition Winner, 2021 ArtsHub Fellow, 2021 Virtual Visionaries Grant Recipient, and Urban Enhancement Trust Fund Fellow. "Many people learn to play music. Very few learn to compose," said Garland. "The skills required to compose and notate music both enhance the knowledge and skill of the player and allow for a much wider range of creativity to be called upon than simply playing standard repertoire. The recognition of the art of composition is crucial to the establishment and preservation of a society's culture," added Garland.
In August 2022, the Golden Key Music Festival of Vienna will celebrate its Fifteenth edition with a series of special events and concerts in Vienna's most prestigious concert halls such as Ehrbarsaal, Haus der Musik, Mozarthaus of Vienna, Salzburg, Beethoven Museum of Baden and the Schloss Esterhazy at Eisenstadt. The Festival combines a unique artistic, performing, and educational experience for professional musicians and students with an exciting vacation for music lovers of all ages. Octavia Rossi Pressley and Natalia Sofia Lopez Hinojosa will perform their original music at Ehrbar Hall in Vienna on August 3rd, as well as a Mozart piece at Mozarthaus in Vienna on August 6th. You can find out more at Vienna Festival
On the show, we'll discuss:
What is the Golden Key Music Festival of Vienna.
The impact that performing at a festival has on children and how you get chosen for this festival.
How composing music is a part of your culture, and how to embrace it more fully.
You can find notes from today's show at wellwomanlife.com/294show.
The Well Woman Show is thankful for the support from The Well Woman Academy™ at wellwomanlife.com/academy. Join us in the Academy for the community, mindfulness practices, and practical support to live your Well Woman Life.