292: Just Giovanna: Well Woman Summer Reset: Week 6 – Finish Strong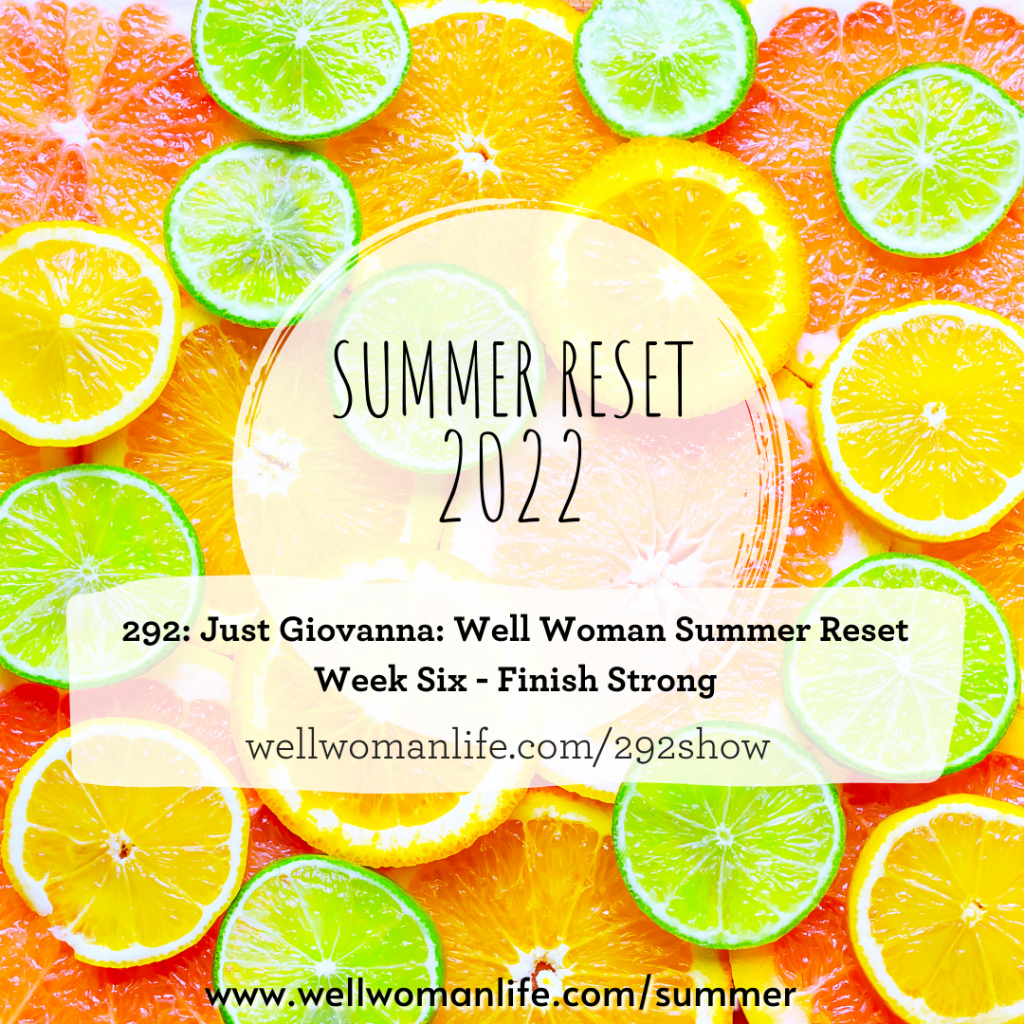 Welcome to Week Six! In this episode, we finish strong with three tips for loving the skin you're in as well as finding and trusting your inner Well Woman instead of looking externally for answers.
Past episodes of the Summer Reset are listed below:
wellwomanlife.com/287show
wellwomanlife.com/288show
wellwomanlife.com/289show
wellwomanlife.com/290show
wellwomanlife.com/291show
This week, we finish strong with three tips for loving the skin you're in as well as finding and trusting your inner Well Woman instead of looking externally for answers. First, hydrate – we started with warm water in the morning and now we're hydrating throughout the day. Second, apply sunscreen to protect your skin from harm. Third, try a self massage after the shower – apply lotion or oils to your legs and arms and see how your body responds. Finally, go back to the last episode (291) and do the visualization again, this time asking your most powerful self, your inner Well Woman, what she wants to say to you and what she needs. Have a journal handy to capture any insights, words or images as they come up.
Every week on the podcast during this six-week reset, I've shared a tool, routine, or practice that supports you to create the results you want for your body, mind, and spirit.
All notes from today's show can be found at wellwomenlife.com/292show
Resources for Women:
You can always get more support in our Academy – visit wellwomanlife.com/academy.