290 Decolonizing Healthcare with Dr. Anjali Taneja, plus Week Four of the Summer Reset!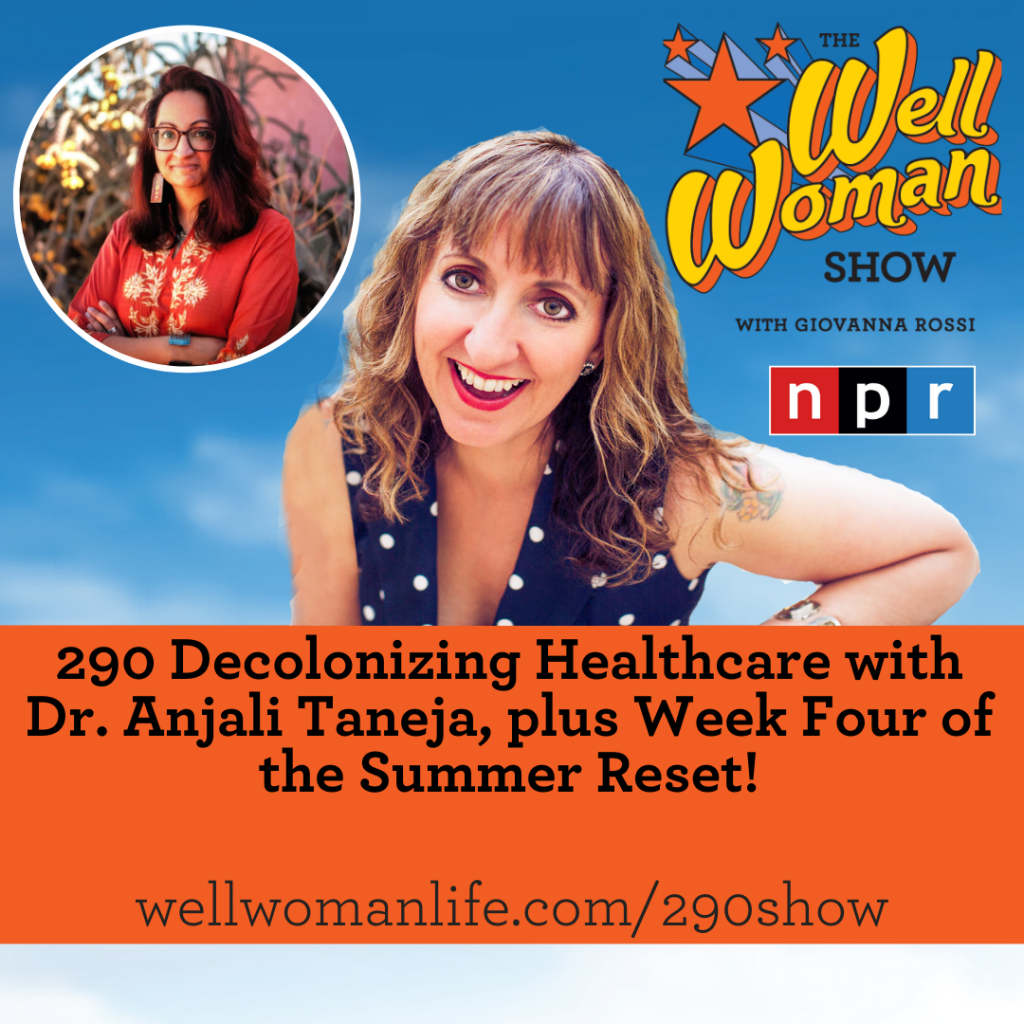 Anjali Taneja is a family physician and DJ who is passionate about reimagining healthcare and healing in the US. She is the Executive Director of Casa de Salud — a culturally humble and anti-racist nonprofit model of care that aims to transform the biomedical model into one of solidarity with community and collective care. Casa integrates primary care, queer/transgender care, harm reduction, addictions treatment, case management, medical debt advocacy and community organizing, acupuncture, reiki, massage, and indigenous based healing circles for uninsured, immigrant, and other marginalized communities in Albuquerque, New Mexico. Anjali is board certified in family medicine and in addiction medicine, and also works in the emergency room of a small rural hospital in the Navajo Nation. Anjali is a statewide appointee to the Governor's Council on Racial Justice.
Also, stay tuned until the end of the show when I share Week Four of the Well Woman Summer Reset. For weeks 1-3 visit wellwomanlife.com/summer.
Anjali recommended:
Undoing Drugs: THE UNTOLD STORY OF HARM REDUCTION AND THE FUTURE OF ADDICTION by Maia Szalavitz 
Inflamed: Deep Medicine and the Anatomy of Injustice by Rupa Marya and Rajeev Charles Patel 
Infinite Vision: How Aravind Became the World's Greatest Business Case for Compassion by Pavithra K Mehta and Suchitra Shenoy
You can find notes from today's show at wellwomanlife.com/290show.
The Well Woman Show is thankful for the support from The Well Woman Academy™ at wellwomanlife.com/academy. Join us in the Academy for community, mindfulness practices and practical support to live your Well Woman Life.