288: Well Woman Summer Reset Week Two – Deep Rest for Your Gut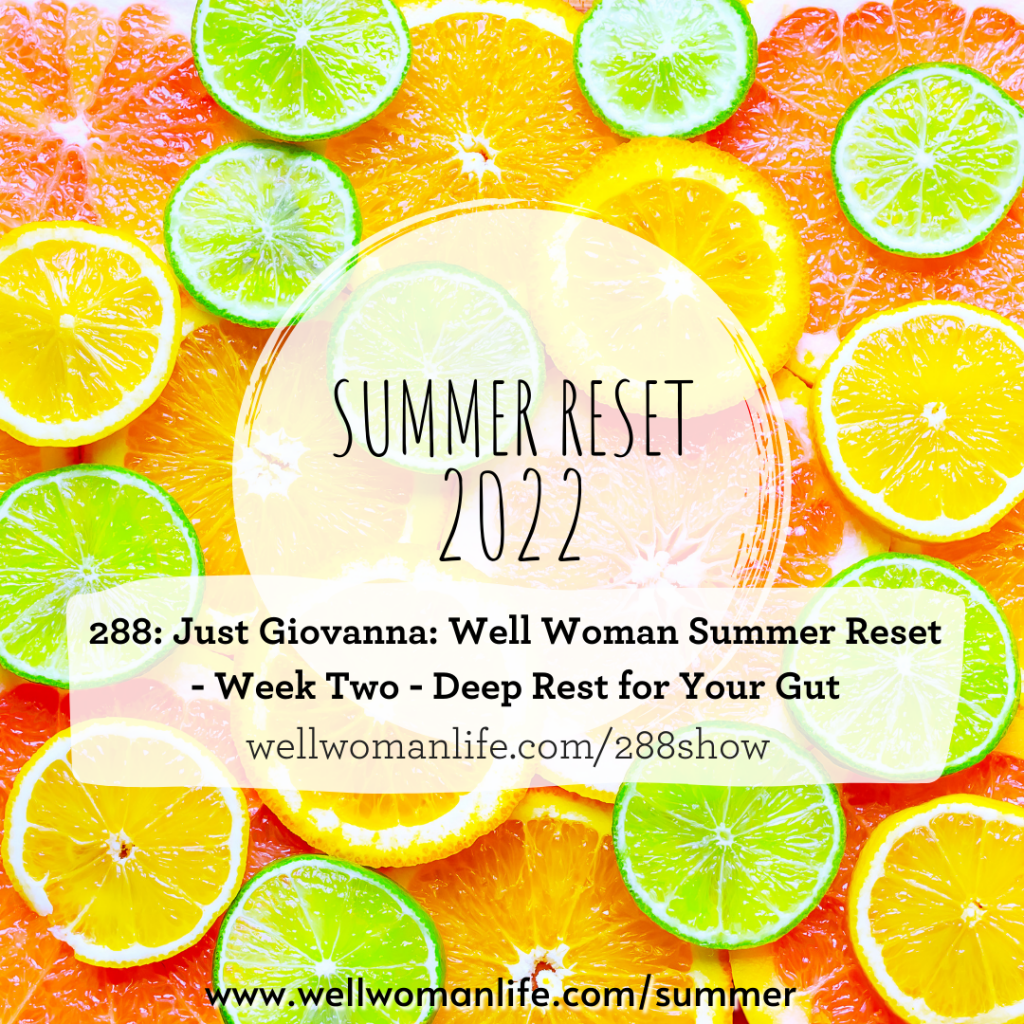 Welcome to Week Two! I'm so glad you decided to join us for the FREE six-week reset where we support you to reach your potential by using the Well Woman Life® research-backed tools, routines, and practices in the community with other women.
If you haven't already, please head over and listen to the first episode in this series: wellwomanlife.com/287show
This week, you'll learn about deep rest ("deep rest" in italics) – resting your nervous system and your digestive system as the foundation for our reset. There are two things you can start doing right away that will help you access this deep rest. First, finish dinner and snacking by sunset. What?? you say? I invite you to approach this with curiosity and trust that your body knows what to do. Second, drink warm water first thing in the morning before your morning coffee or breakfast.
Remember, every week on the podcast during this six-week reset, I'll be sharing a tool, routine, or practice that will support you to create the results you want for your body, mind, and spirit.
Sign up now: wellwomanlife.com/summer
You can find notes from today's show at wellwomanlife.com/288show.
The Well Woman Show is thankful for the support from The Well Woman Academy™ at wellwomanlife.com/academy. Join us in the Academy for community, mindfulness practices and practical support to live your Well Woman Life.