287 Just Giovanna: Well Woman Summer Reset – create what you want for your body, mind and spirit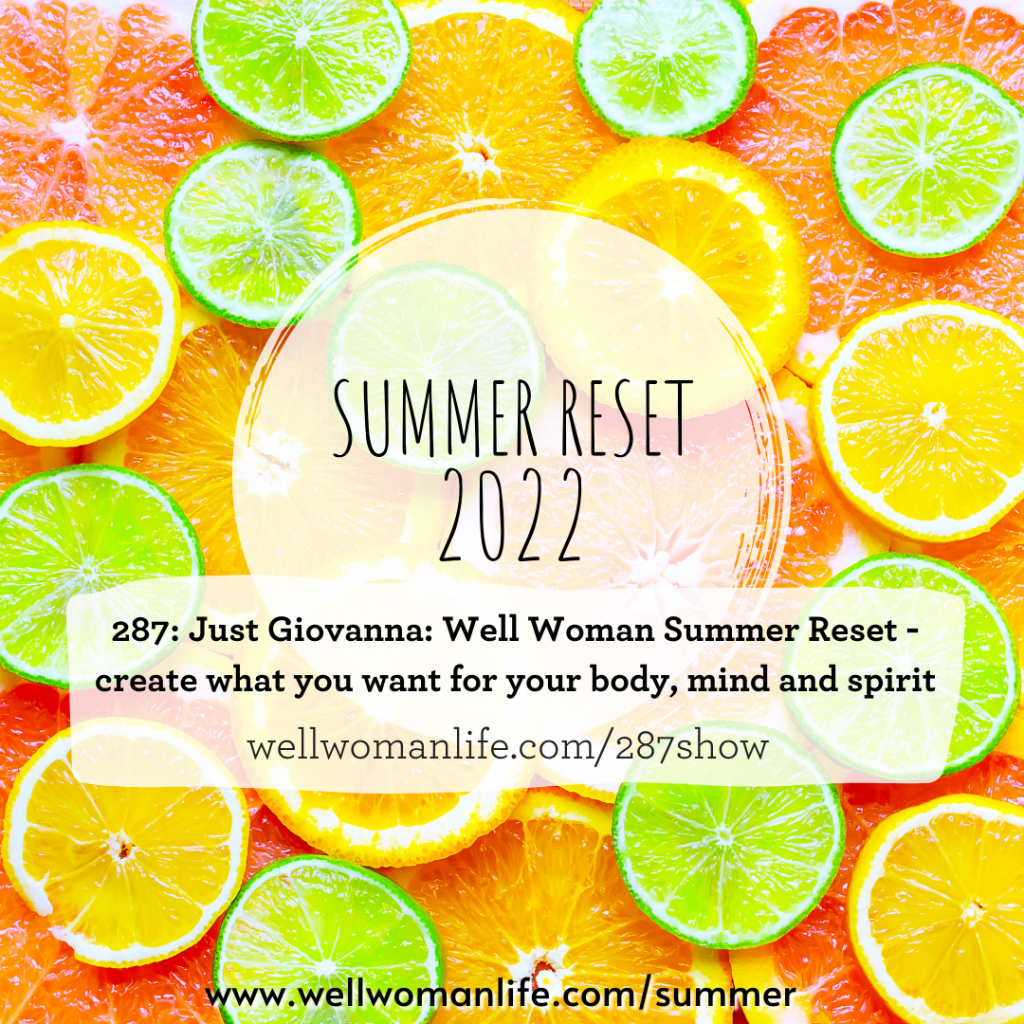 This week on The Well Woman Show, we start the summer reset for your body, mind, and spirit. I walk you through a process to connect to the result you want to create and why. Let's face it, it's been a rough couple of years, and this summer we're going to press the reset button by engaging with research-backed tools, routines, and practices.
Sign up now: wellwomanlife.com/summer
You can find notes from today's show at wellwomanlife.com/287show.
The Well Woman Show is thankful for the support from The Well Woman Academy™ at wellwomanlife.com/academy. Join us in the Academy for community, mindfulness practices and practical support to live your Well Woman Life.