286 Making Motherhood Work with Dr. Caitlyn Collins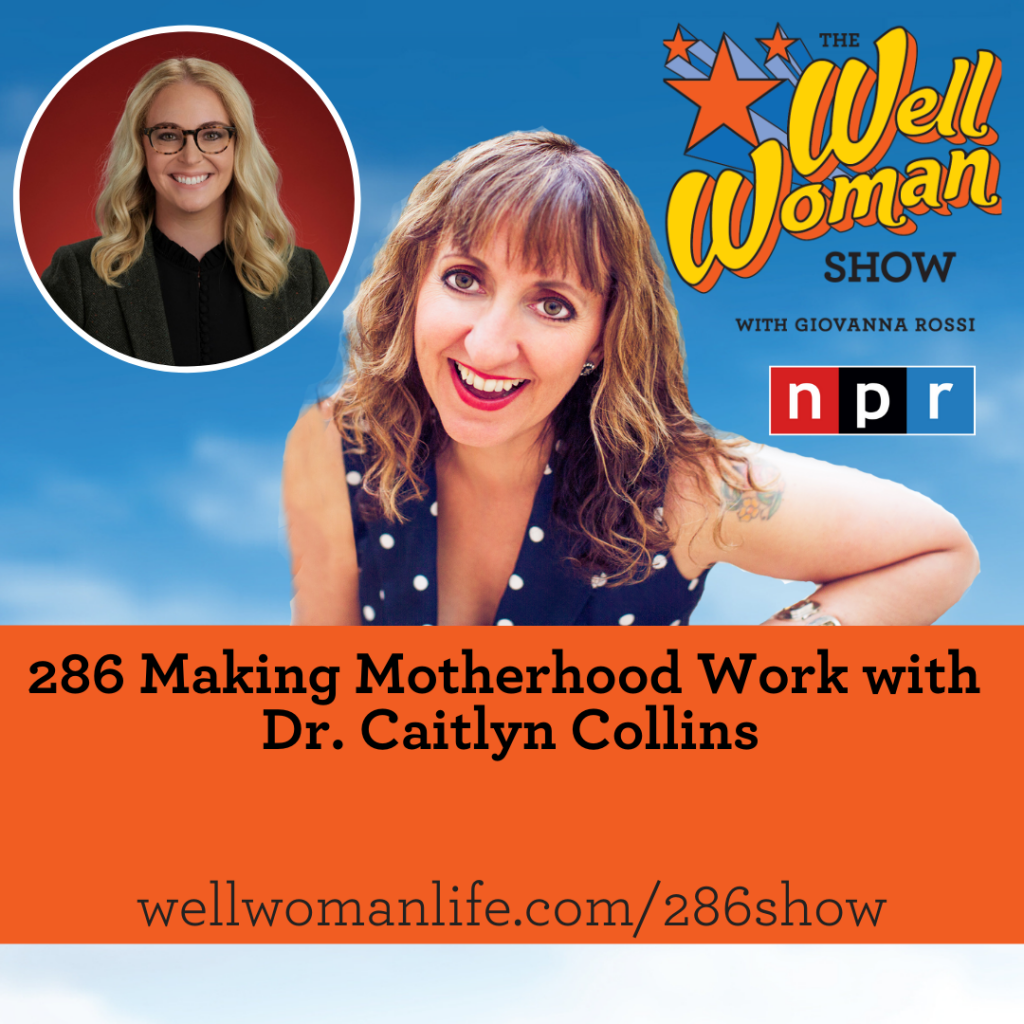 On the well woman show this month, I interview Dr. Caitlyn Collins, Caitlyn Collins is Assistant Professor of Sociology at Washington University in St. Louis. She studies gender inequality in the workplace and family life. Her award-winning book, Making Motherhood Work: How Women Manage Careers and Caregiving (Princeton University Press, 2019), is a cross-national interview study of 135 working mothers in Sweden, Germany, Italy, and the United States. Recently, Collins is engaged in collaborative research to probe how the COVID-19 pandemic shapes mothers' employment. She is interviewed often in national media, and she has written for The Atlantic, The New York Times, Harvard Business Review, The Washington Post, and Slate.
Dr. Collins is a featured speaker for WFRN Conference in June. Founded in 1997, The Work and Family Researchers Network, or WFRN, is an international organization dedicated to advancing the impact of work-family scholarship on lives, practice and policy. Nearly 2500 researchers have joined the WFRN as members. The WFRN is hosting its next conference June 23-25, 2022 in New York City. Information about joining the WFRN and its upcoming conference can be found at WFRN.ORG.
The Well Woman Show is a media partner for WFRN. I'll be interviewing several WFRN scholars leading up to the June conference. Find them at NPR.org.
On the show we'll discuss:
Why The U.S. has the weakest social policies to support families of any western industrialized country.
How the U.S. society has long told mothers that their work-family conflict is their fault and their problem to solve.
And how we can find better solutions that meet the needs of all families in the United States, regardless of income, education, race, or marital or immigration status.
The book Dr. Collins recommended is: Parent Nation: Unlocking Every Child's Potential, Fulfilling Society's Promise a book by Dana Suskind and Lydia Denworth
Some articles that may be of interest:
https://www.santafenewmexican.com/opinion/commentary/celebrate-moms-beyond-flowers-and-candy/article_894b354c-cd48-11ec-9bae-ab0ff6a5ba71.html
https://www.washingtonpost.com/politics/2021/11/08/why-havent-us-mothers-returned-work-child-care-infrastructure-they-need-is-still-missing/
https://nmfamilyfriendlybusiness.org/the-three-as-of-rebuilding-your-workforce/
https://parentnation.org/
You can find notes from today's show at wellwomanlife.com/286show.
The Well Woman Show is thankful for the support from The Well Woman Academy™ at wellwomanlife.com/academy. Join us in the Academy for community, mindfulness practices and practical support to live your Well Woman Life.