283: Making Workplace Flexibility Work for Women with Dr. Kaumudi Misra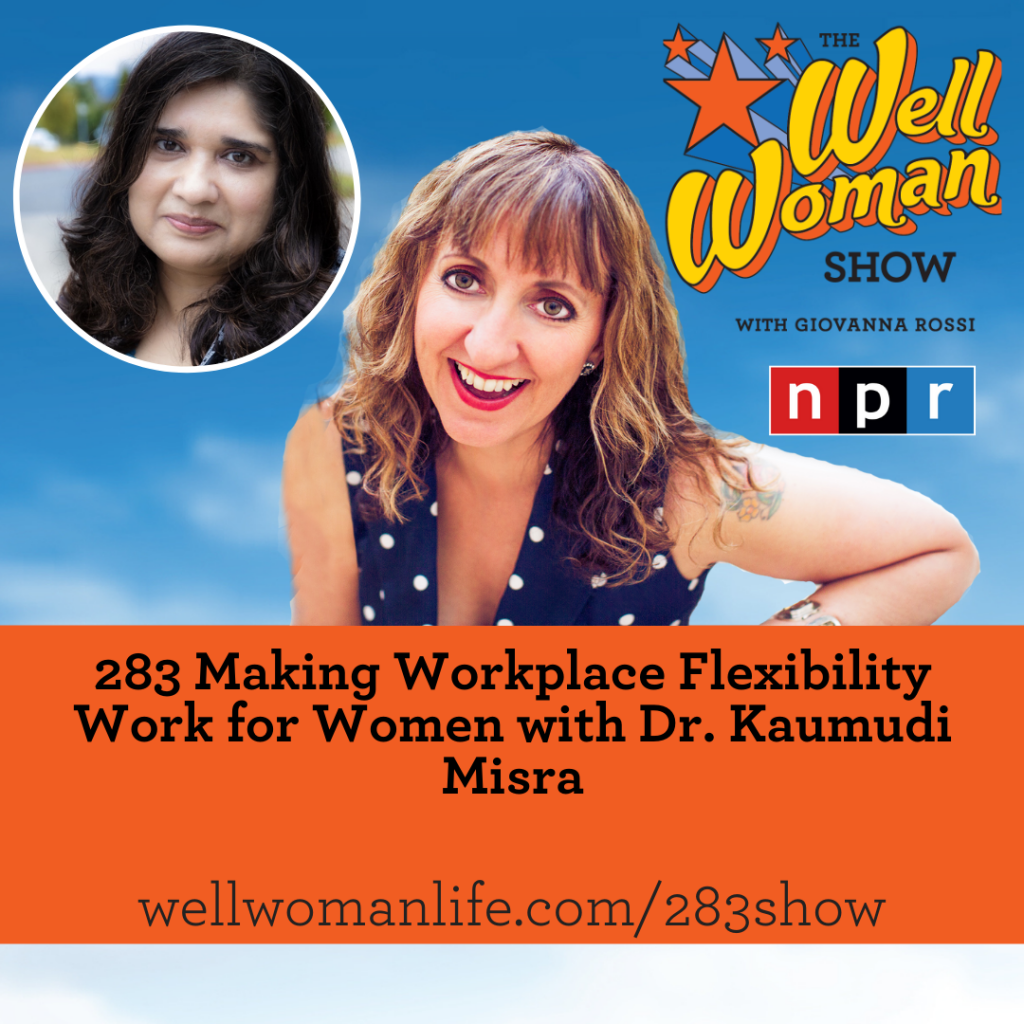 On the Well Woman Show today, I interview Dr. Kaumudi (kah-moody) Misra, Professor at California State University East Bay's College of Business and Economics. We talk about the role of strategic human resource management practices for employee and organizational productivity and work-life flexibility practices as a strategic HR tool.
On the show we'll discuss:
The key factor missing for workplace flexibility policies to work for women
Dr. Misra's focus on equity in HR
The future of flexibility at work
and How core values and contextual factors impact workplace flexibility.
The book she recommended was: The Road to Character by David Brooks
The article from Harvard Business Review she mentioned: https://hbr.org/2021/09/the-future-of-flexibility-at-work
Also, don't miss the WFRN Conference. Founded in 1997, The Work and Family Researchers Network is an international organization dedicated to advancing the impact of work-family scholarship on lives, practice and policy. Nearly 2500 researchers have joined the WFRN as members. The WFRN which plans to host its next conference in June 23-25, 2022 in New York City. Information about joining the WFRN and its upcoming conference can be found at WFRN.ORG.
As always all the links and information are at wellwomenlife.com/283show
The Well Woman Show is thankful for the support from The Well Woman Academy™ at wellwomanlife.com/academy. Join us in the Academy for community, mindfulness practices and practical support to live your Well Woman Life.