281 Menstruation is Our Strength with C. Nichole and Raffinae LaJuan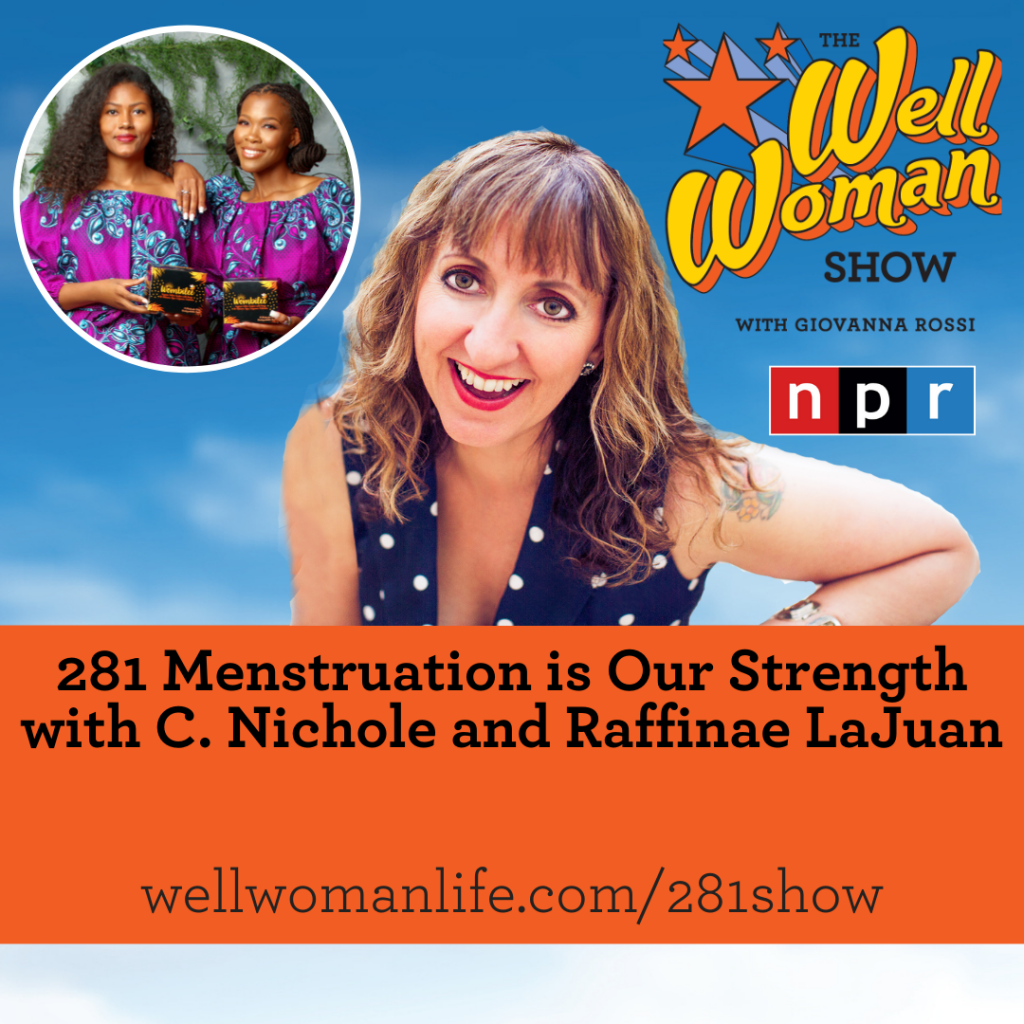 Today on the Well Woman Show, I interview Wombilee co-founders, Raffinae LaJuan and C.Nichole. Wombilee is a Black women-owned menstrual pad company that provides a non-toxic, chemical-free menstrual pad. Wombilee's mission is to provide a healthier option for women and girls and to empower them to acknowledge menstruation as strength.
Raffinaé is the CEO of the food marketing company, Inspire Brand Management, with clients on three continents. She is also the Founder of Moms for Medals, a non-profit organization that focuses on creating new successful generational statistics in teen mothers and young women. C.Nichole is a business Woman, singer-songwriter, non-profit founder, author, boutique owner, and Pan Africanist. C.Nichole started as a freelancer in TV/Film production before switching industries and starting her own marketing company, emphasizing experiential marketing.
You can find notes from today's show at wellwomanlife.com/281show.
The book they recomenned were Because of Winn-Dixie by Kate DiCamillo https://bookshop.org/books/because-of-winn-dixie-9781536214352/9781536214352
The Well Woman Show is thankful for the support from The Well Woman Academy™ at wellwomanlife.com/academy.