277 Just Giovanna: Five Steps to Well-Being: Out with Resolutions, in with Simple Daily Practices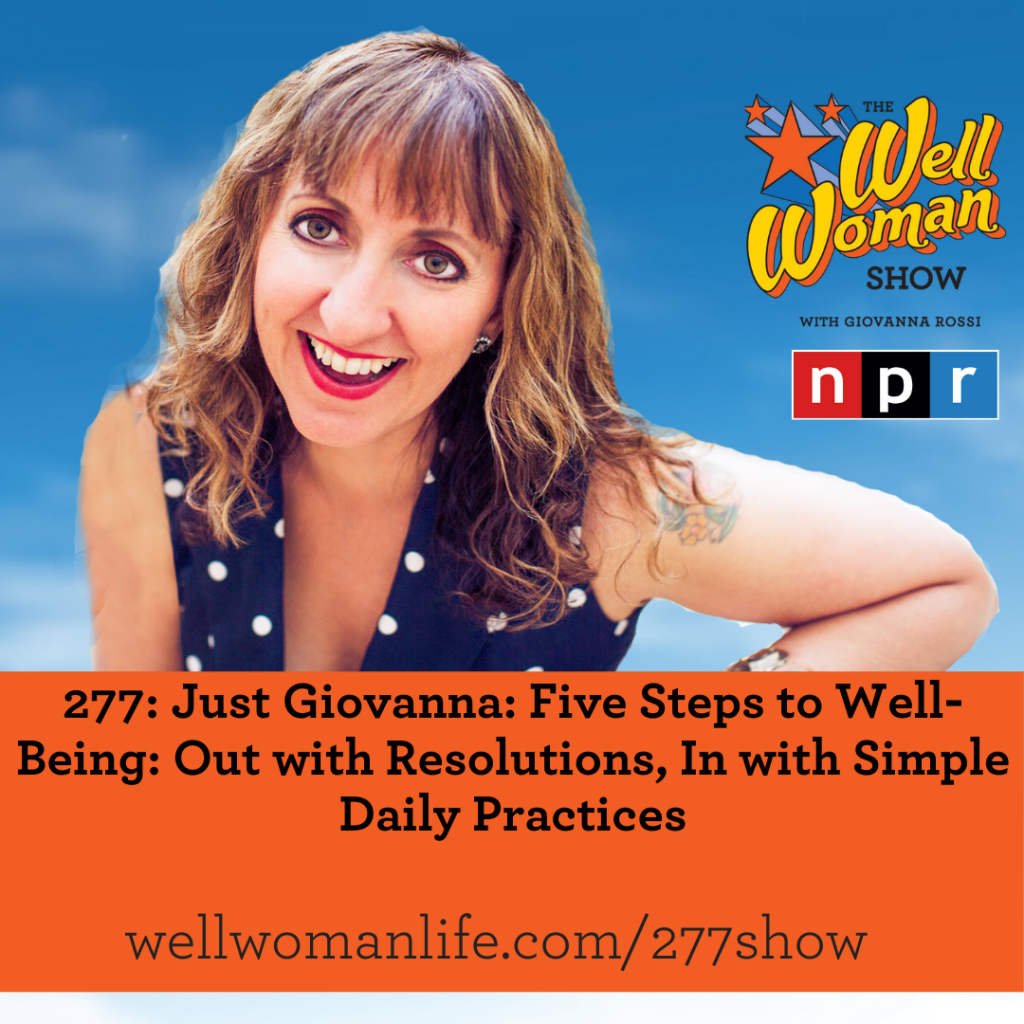 This week on The Well Woman Show, we're taking 5 steps to well-being, losing the resolutions, and focusing on daily habits.
I break it down with SNAPS™ – five daily practices for living well.
Sweat – daily movement plus sweat 3 x week
Nourish – food/water, love
Adapt – flexibility, how can I adapt the situation to meet my needs?
Play/Pleasure/Power – you choose which you need.
Sleep – 8 hours a night.
All the information shared today can be found at the show notes at wellwomanlife.com/277show
The Well Woman Show is thankful for the support from The Well Woman Academy™ at wellwomanlife.com/academy.