275 Social Justice Parenting with Dr. Traci Baxley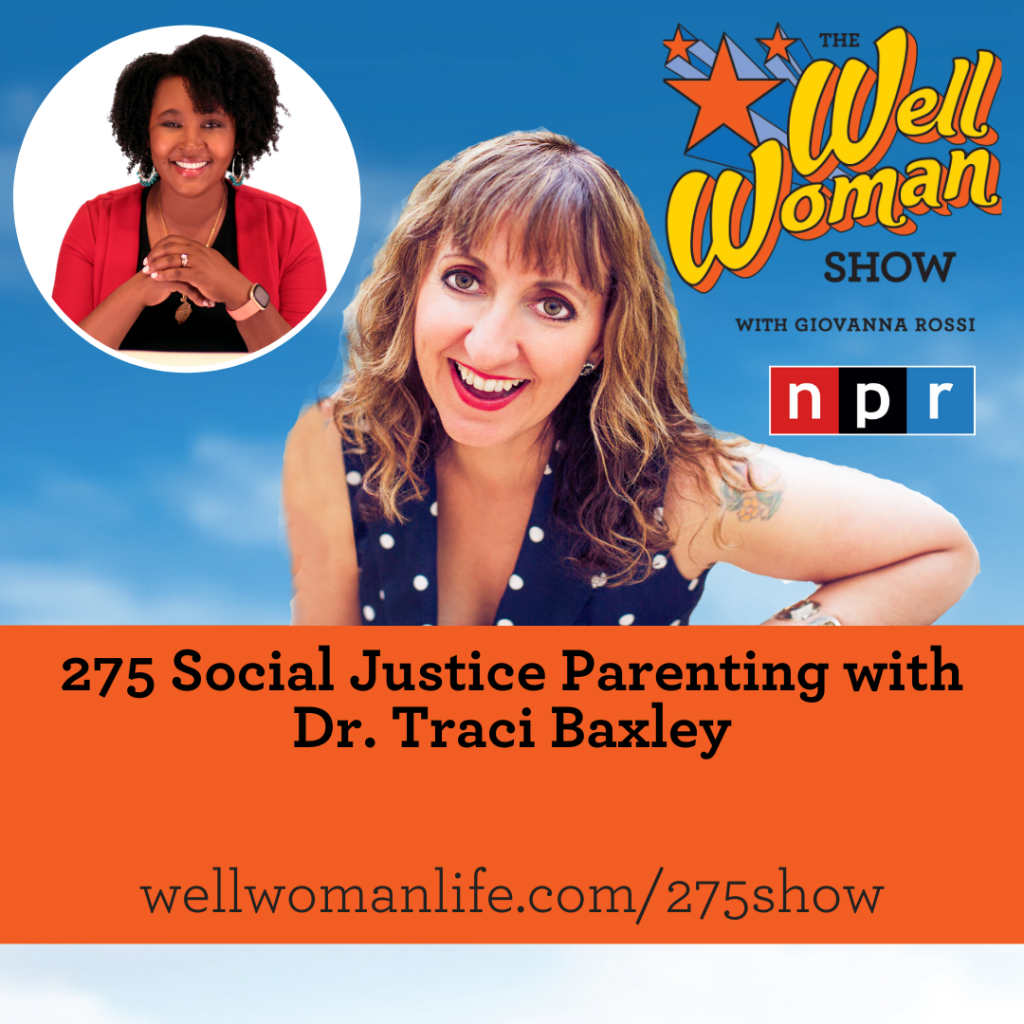 Hello Well Women! Happy New Year! I hope you're all staying healthy and well. Today on the Well Woman Show, I interview Dr. Traci Baxley, professor, consultant, parenting coach, mother to five biracial children, creator of Social Justice Parenting, and author of Social Justice Parenting: How to Raise Compassionate, Anti-Racist, Justice-Minded Kids in an Unjust World. An educator for over 30 years with degrees in child development, elementary education, and curriculum and instruction, she specializes in diversity and inclusion, anti-bias curriculum, and social justice education.
On the show you'll learn:
A quick tool you can use right away with your kids and family members
How belonging is at the center of social justice parenting
One thing to do before a challenging conversation or meeting
Plus, at the end of the show is a guided activity to release 2021 and power up for 2022. Don't miss it!
You can find notes from today's show at wellwomanlife.com/275show.
The Well Woman Show is thankful for the support from The Well Woman Academy™ at wellwomanlife.com/academy.