274: Re-Write Your Truth with Jen Sincero (replay)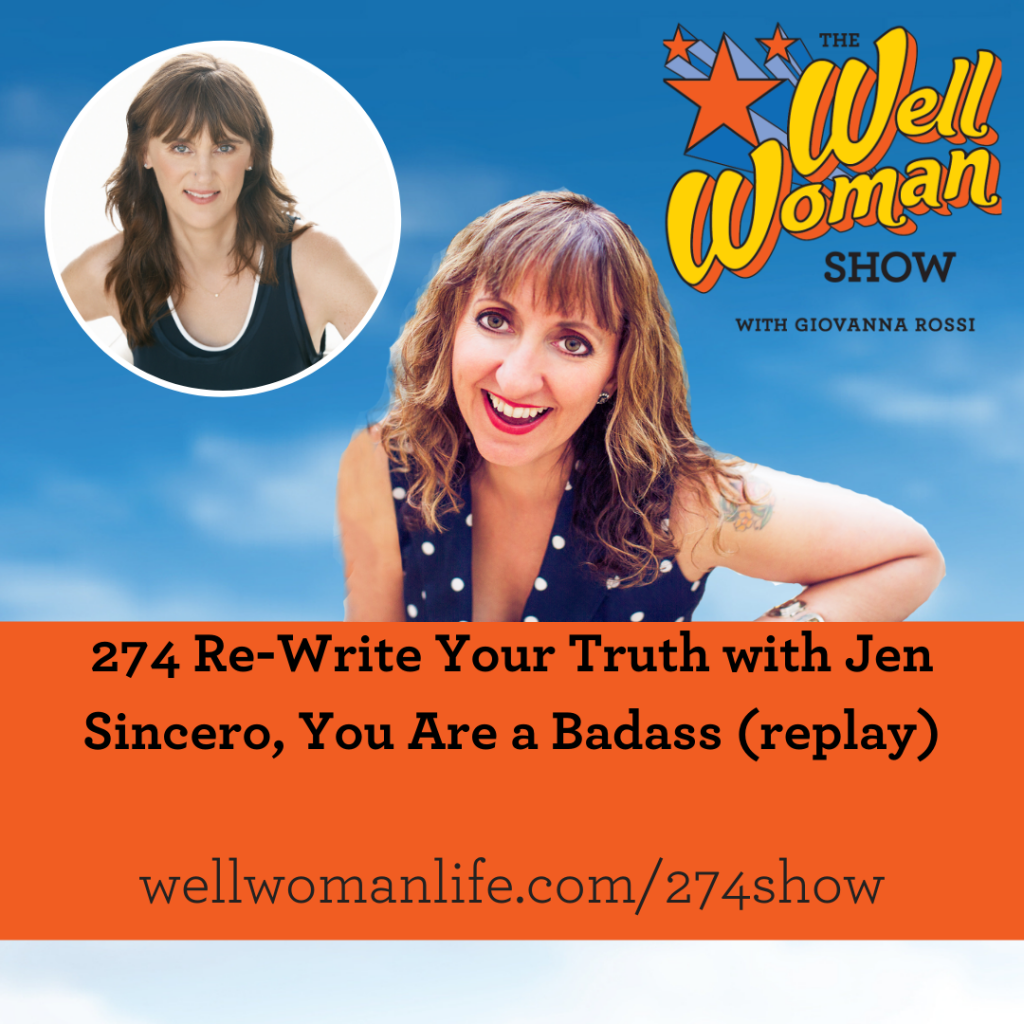 Hello Well Women, on the show this month, and happy new year. I decided it's a perfect time to re-run this episode all about your own personal truth. Jen Sincero, author of You Are a Badass and featured speaker for SCORE Women's Conference in Santa Fe on September 25th, about her journey and how to re-write your story and find your truth in order to achieve success.
On the show you'll learn:
– How Jen became a success coach when she herself was a "trainwreck"
– What causes Jen is focusing on during her philanthropic work
– What Jen thinks makes a good leader
All the information shared today can be found at the show notes at wellwomanlife.com/274show
The Well Woman Show is thankful for the support from The Well Woman Academy™ at wellwomanlife.com/academy.