272: 10 Daily Habits for Your Wellbeing (replay)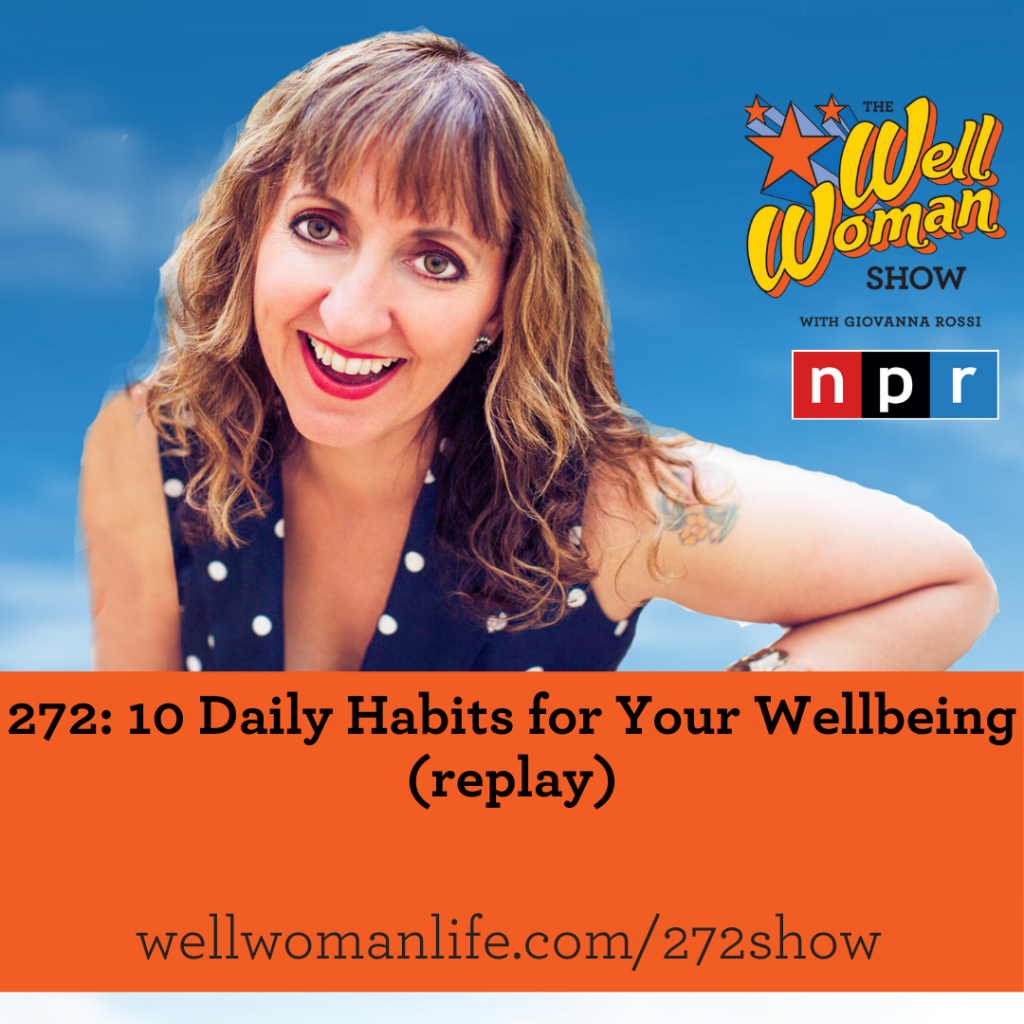 This week, I decided to re-share the top ten daily habits from the Well Woman Community – these are tips from my guests on the show and from the community members. I'm resharing this episdoe because I think it's so timely for this season.
On the show you'll learn:
– the difference between daily routines and morning routines
– how meditative activities can easily be a part of your daily life
– and what kind of connection brings you the most benefit
All the information shared today can be found at the show notes at wellwomanlife.com/272show
The Well Woman Show is thankful for the support from The Well Woman Academy™ at wellwomanlife.com/academy.