271 Challenging the Patriarchy with Father Anne Tropeano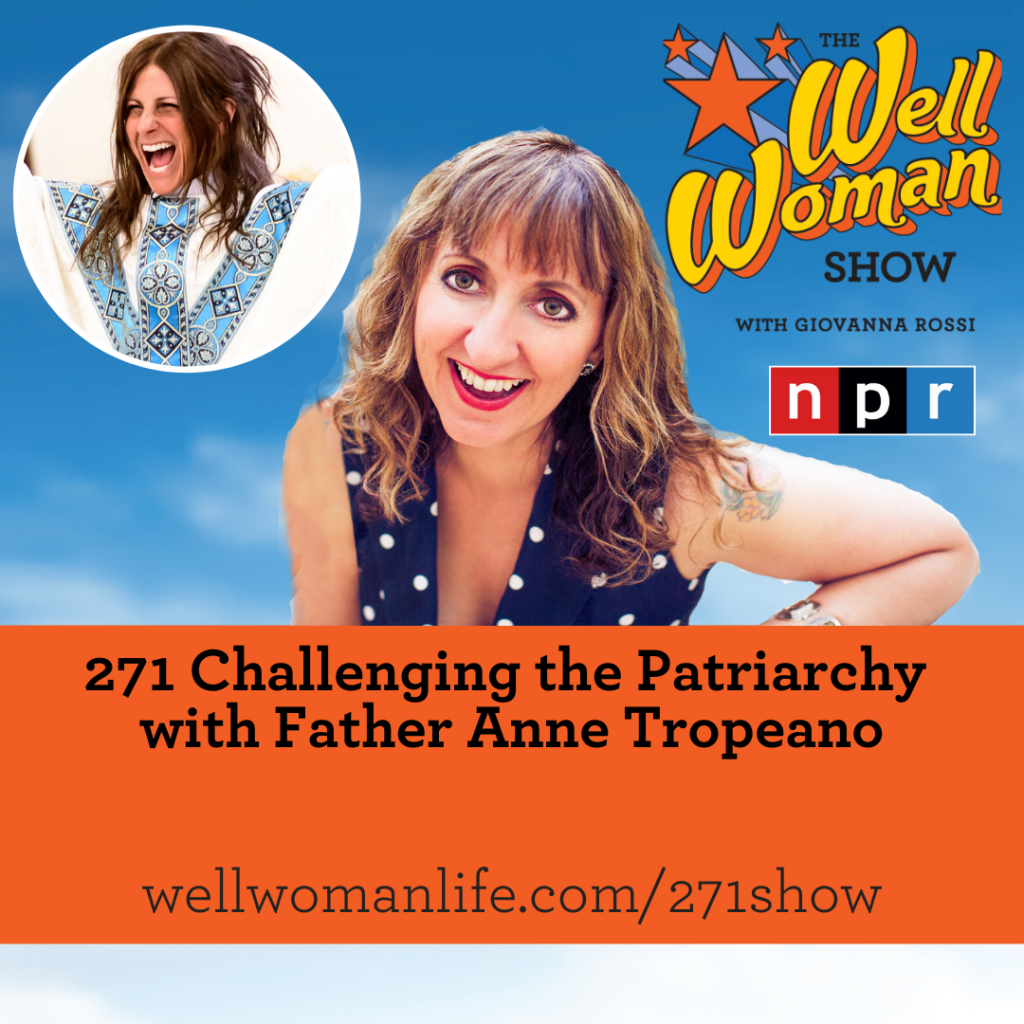 Today on the Well Woman Show, I interview Father Anne Tropeano who defied the Vatican to be ordained as a Roman Catholic priest with the Association of Roman Catholic Women Priests.
Father Anne earned a Master of Divinity from the Jesuit School of Theology in Berkeley, CA, and has worked in several parishes in the Jesuits West Province. She is currently in the early stages of founding an inclusive Roman Catholic community in the Jesuit tradition in Albuquerque, NM. Father Anne is also fully committed to Church reform and dedicates her life to seeing the doctrine of ordination change in her lifetime.
On the show we'll discuss:
1. Her journey to finding spirituality.
2. Why it is so important to change the doctrine of ordination in the Catholic church.
3. Why her mission is so closely aligned to fighting for justice in all areas.
You can find notes from today's show at wellwomanlife.com/271show.
The Well Woman Show is thankful for the support from The Well Woman Academy™ at wellwomanlife.com/academy.
Also, I'd like to personally invite you to join me for a presentation called Where Are You in the Well Woman Life Cycle? It's on Wednesday, December 15th at 9:00 am PST/12:00 pm ET (10:00 am MST, 5:00 pm UK) on zoom and you can register at wellwomanlife.com/masterclass.
In this session, you'll discover a framework for exploring your internal and external challenges. This is a great way to understand where you may be getting stuck and specific tools to make a shift. The way our inner and outer landscapes interact can determine so much about our potential and the possibilities for growth. There are four distinct stages of the Well Woman Life Cycle and it's important to understand where you are, without judgment. Learn more at wellwomanlife.com/masterclass.