268 Just Giovanna: Celebrate Your Bad Self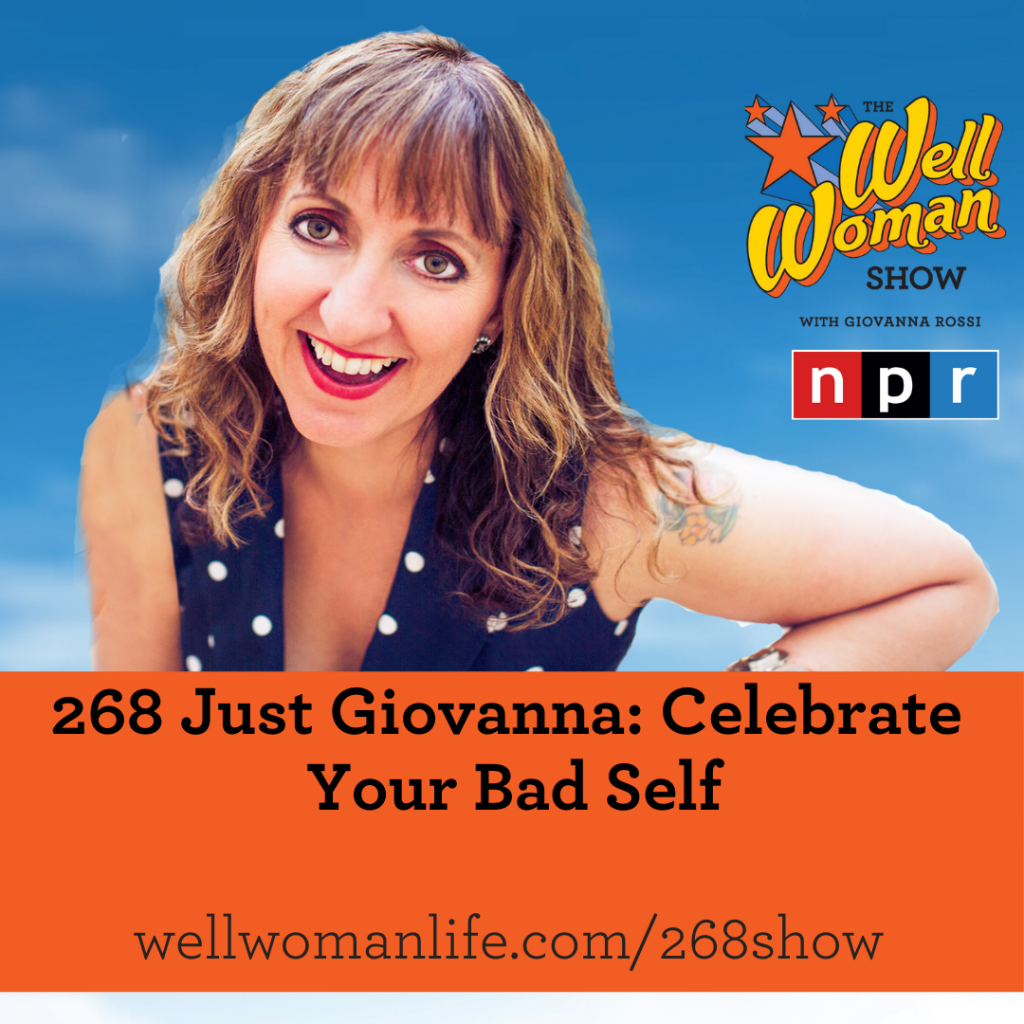 This week on The Well Woman Show, we are celebrating ourselves as a window into the root causes of the obstacles we face. We look at the inner critic and reveal the old stories that keep us stuck.
All the information shared today can be found at the show notes at wellwomanlife.com/268show
You can also continue the conversation in the Well Woman Life community group at wellwomanlife.com/community
The Well Woman Show is thankful for the support from The Well Woman Academy™ at wellwomanlife.com/academy.