266 Making New Rules in STEM Careers with Sangeeta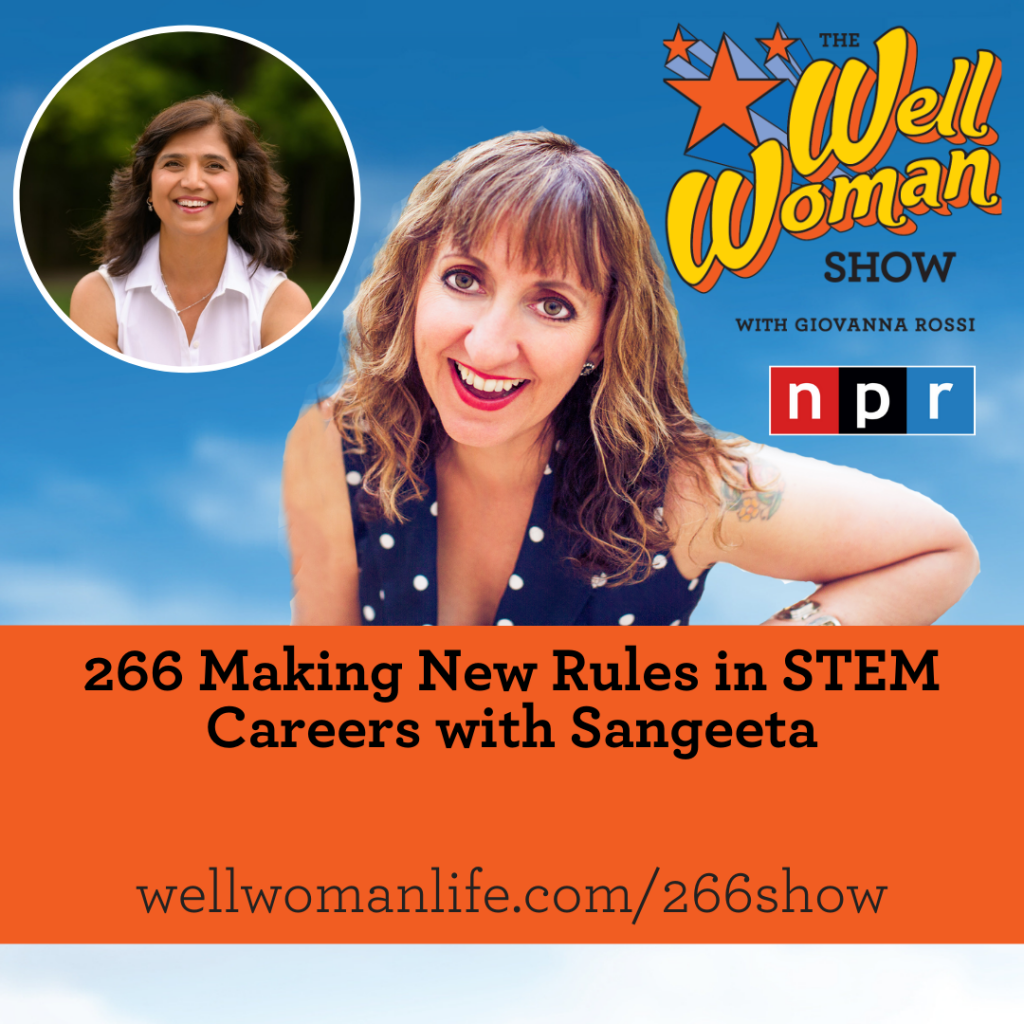 On the Well Woman Show this week, I talk to D. Sangeeta. She is the founder and CEO of Gotara, a global career growth platform for women in STEM+. Its mission is to close the gender gap and help STEM+ women stay and thrive in their careers. It's a passion for Sangeeta because she came very close to being one of the 40% of STEM women who leave their careers within the first five years. The materials scientist said that at 32 she felt she couldn't continue to navigate the roadblocks being thrown in front of her. Luckily, a mentor reached out, gave her guidance, and she stayed in her career for another two decades, achieving 26 patents, leading global teams of 5,000+ with budgets of more than $200 million. She worked at GE Aviation, Nielsen, and most recently was VP of Connections at Amazon. Sangeeta's ultimate dream though was to build a scalable, for-profit career growth platform so 30+ million STEM+ women around the world have access to the advice they need to stay and thrive in their careers.
Today on the show we discuss:
The need for equality and representation for women in STEM.
Why do women need to get a voice at the table while in college and in their careers?
AND How we can encourage younger women to get into STEM?
You can find notes from today's show at wellwomanlife.com/266show.
The book she recommended was: THE OTHER EINSTEIN BY MARIE BENEDICT
You can also continue the conversation in the Well Woman Life community group at wellwomanlife.com/community
The Well Woman Show is thankful for the support from The Well Woman Academy™ at wellwomanlife.com/academy.