265 The Urgency for Equal Rights with Carol Jenkins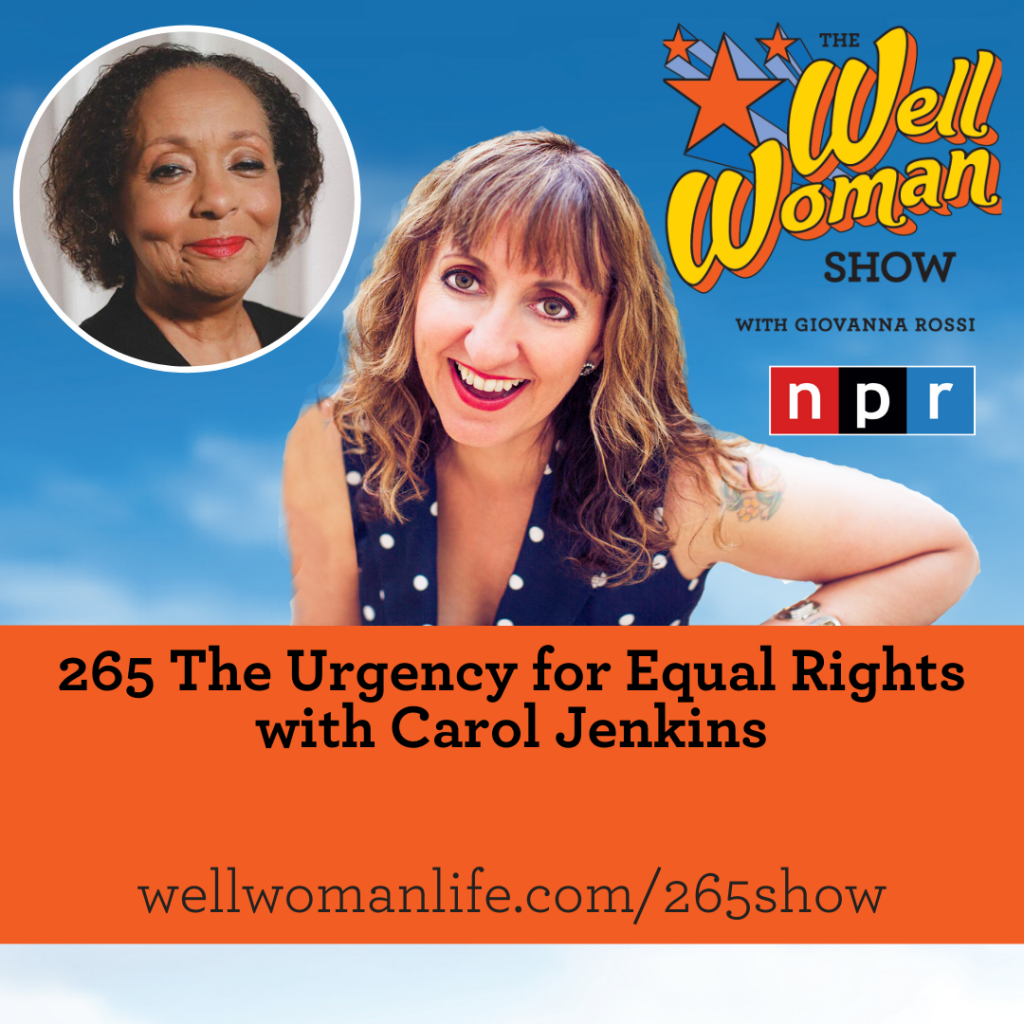 This week on The Well Woman Show, I sit down with Carol Jenkins. She is an advocate for human, civil, and women's rights, an award-winning author, and Emmy-winning former television journalist.
Previously, Carol Jenkins was the founding president of The Women's Media Center, a national nonprofit organization created to increase coverage and participation of women in media. She also serves on the boards of several feminist leadership organizations as well as groups supporting the arts, excellence in journalism, and international animal rights. Ms. Jenkins is also an author, the three-time NY Emmy-nominated host of Black America, on CUNY TV, the executive producer, writer and documentary correspondent of an award-winning film, a podcast host, and co-anchor of CUNY TV's live election night coverage.
Today on the show we discuss:
The urgency for equal rights
Why the time is NOW to get the 28th amendment passed
Why being a feminist, regardless of your gender can change so many lives
All the information shared today can be found at the show notes at wellwomanlife.com/265show
The book she recommended was Playlist for the Apocalypse: Poems by Rita Dove – https://bookshop.org/books/playlist-for-the-apocalypse-poems/9780393867770
You can also continue the conversation in the Well Woman Life community group at wellwomanlife.com/community
The Well Woman Show is thankful for the support from The Well Woman Academy™ at wellwomanlife.com/academy.