264 Empowering Diverse Leaders with Dr. Lizette Ojeda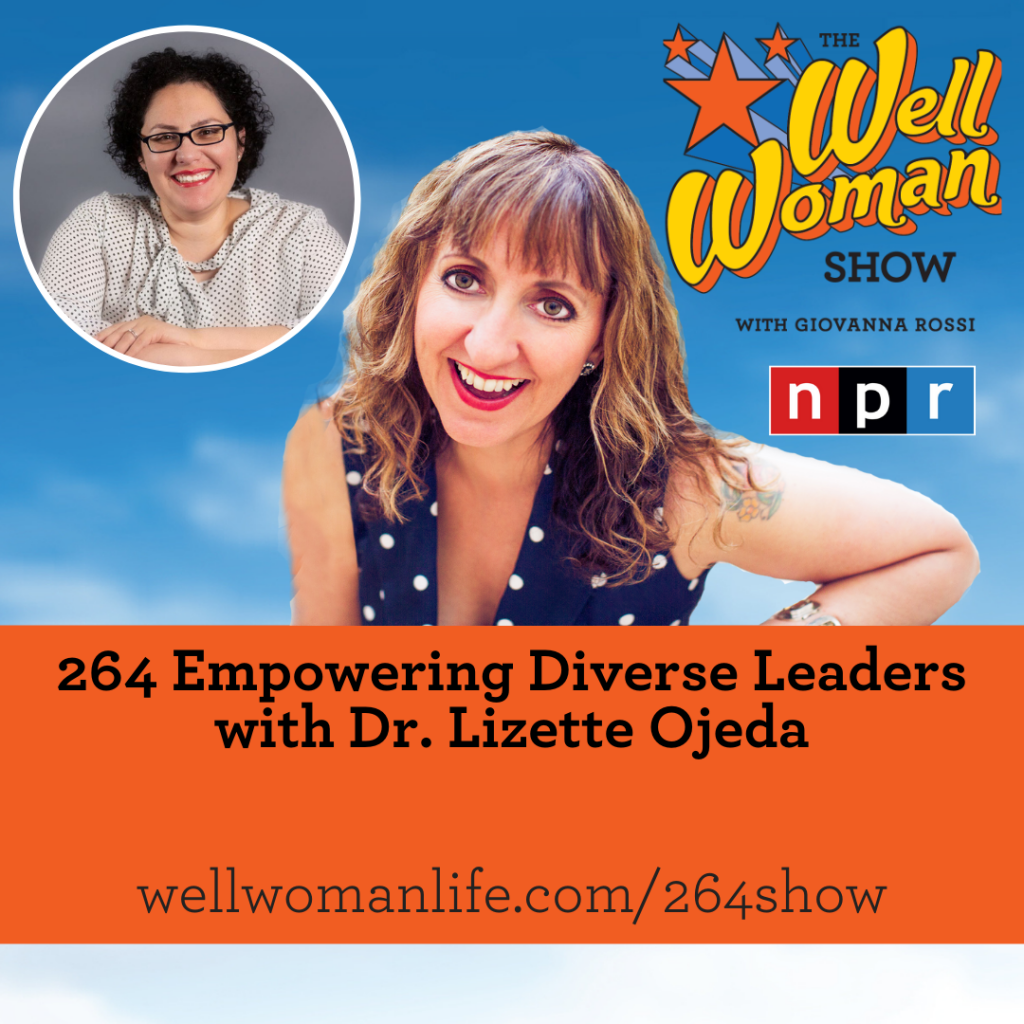 This week on the Well Woman Show, I interview Dr. Lizette Ojeda. She s a career psychologist and behavioral scientist specializing in an evidence-based intersectional approach to help diverse leaders do their best work as a whole self. She has been recognized by the Houston Business Journal's 40 under 40 and has been honored with Fellow status by the American Psychological Association for her outstanding contribution to diversity initiatives on a national level. Her mission is to empower diverse leaders to unlock their best, most confident selves at work so they can have more success and less stress. She's also an Associate professor Texas A&M University.
Today on the show we discuss:
How we can speak up with more confidence.
Dealing with hurtful systems that keep us from succeeding.
Beating isolation and lack of confidence in your leadership role.
You can find notes from today's show at wellwomanlife.com/264show.
The book she recommended was The Secret Thoughts of Successful Women: Why Capable People Suffer from the Impostor Syndrome and How to Thrive in Spite of It by Valerie Young
The Well Woman Show is thankful for the support from The Well Woman Academy™ at wellwomanlife.com/academy.