262: Pro-Justice Storytelling with Eva Fernandes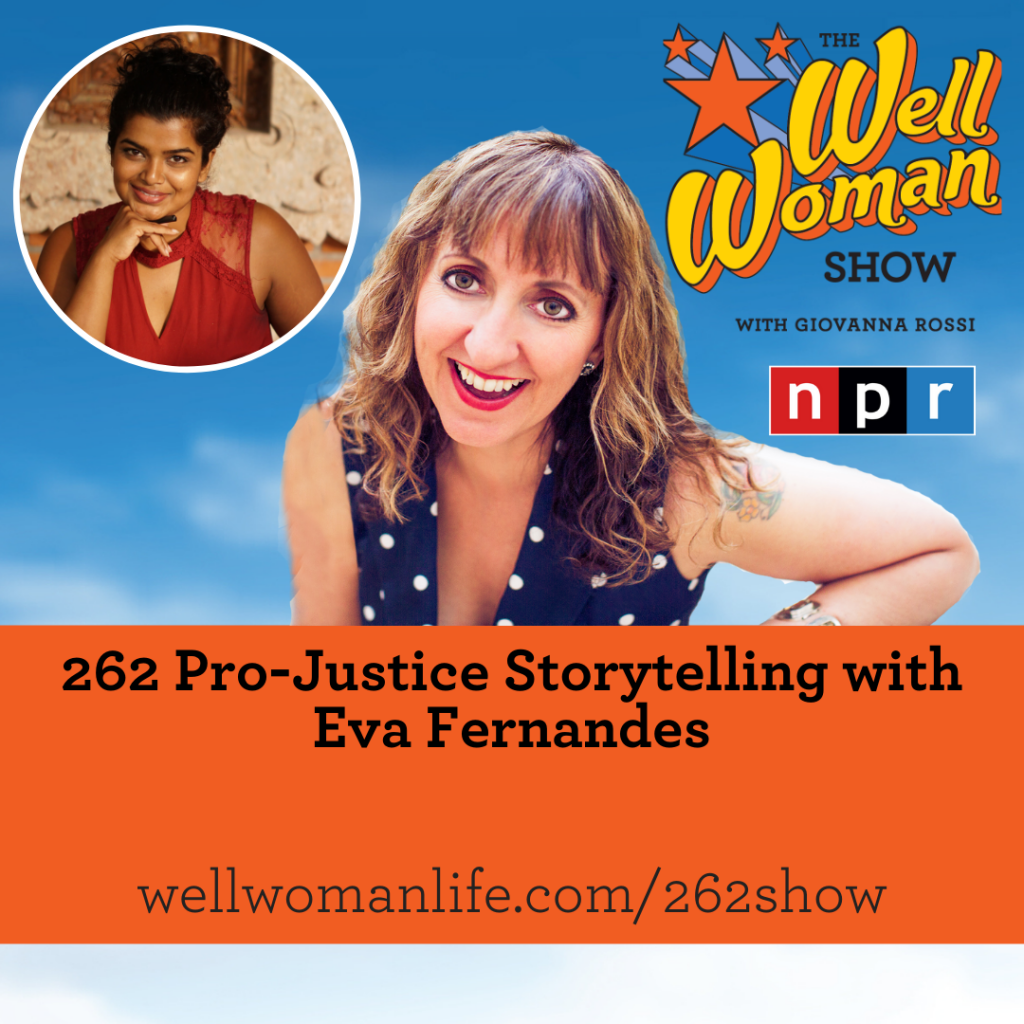 How do you share your life in an honest, justice-informed and engaging way? That's the question Eva Fernandes is trying to solve.
This week on the Well Woman Show, I interview Eva Fernandes. She is a Pro-Justice Storytelling Coach from the Global South. She helps entrepreneurs, artists, thinkers, healers and activists share the wisdom of their life experiences without sounding cheesy, clueless or contrived.
She works especially with BIPOC and people from the Global South – who are trying to contextualise their life story within the framework of social justice and feminism.
It's deep work and clients are usually trying to work on a book, series of essays or audio art with her.
As a former editor, journalist and corporate marketing executive, she uses a combination of deep listening, coaching, gentle nudging, editorial guidance and strategic thinking to get her clients closer to articulating their genius.
Today on the show we discuss:
How she became a pro-justice storytelling coach.
The importance of passion for your work
Slowing down and being intentional in life, business, and online.
You can find notes from today's show at wellwomanlife.com/262show.
The books she recommended were:
The Memoir Project: A Thoroughly Non-Standardized Text for Writing & Life by Marion Roach Smith
Caste: The Origins of Our Discontents by Isabel Wilkerson
You can also continue the conversation in the Well Woman Life community group at wellwomanlife.com/community
The Well Woman Show is thankful for the support from The Well Woman Academy™ at wellwomanlife.com/academy.