257 Just Giovanna: Shift Your Identity, Shift Your Life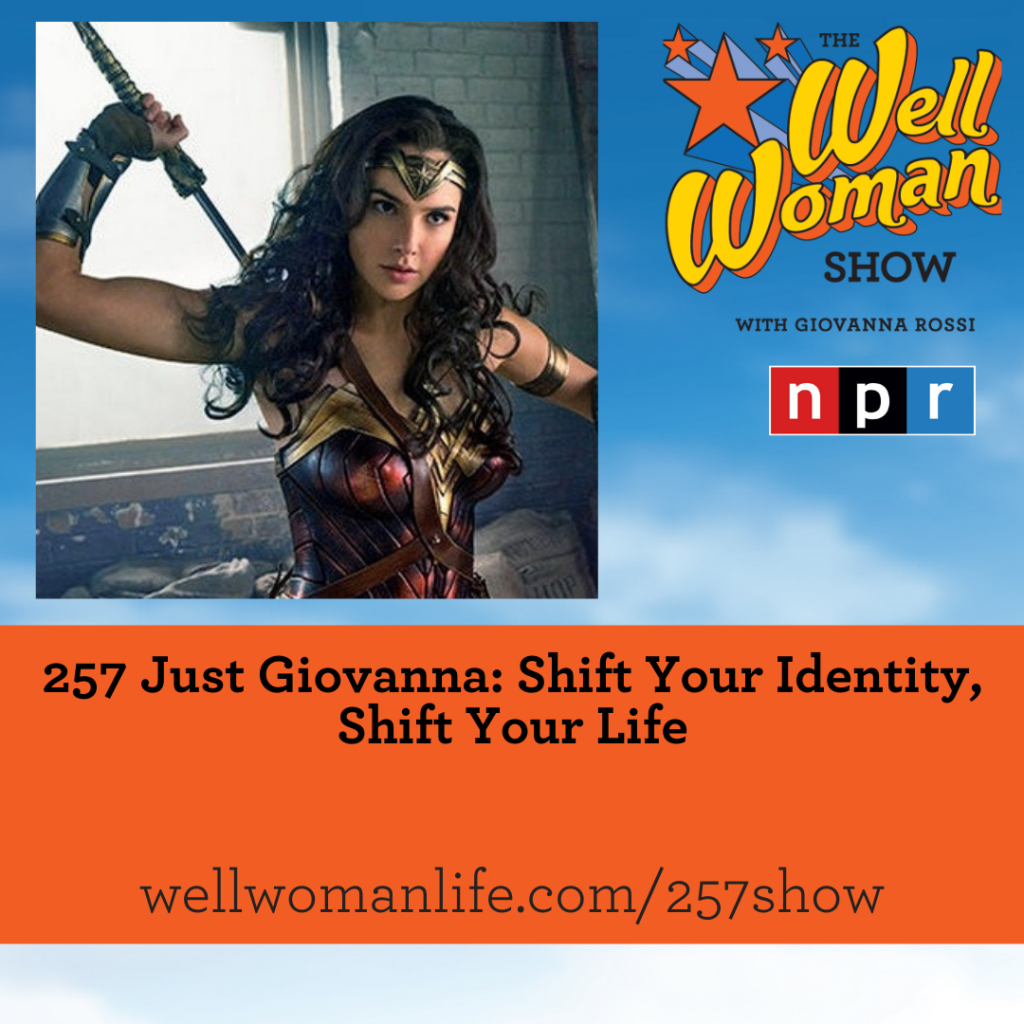 This week on The Well Woman Show, we dive into the topic of identity and create awareness around the identities we've been assigned, and explore how to align our behavior with our true identity.
We discuss aligning behaviors and habits with who you want to be.
Taking actions that match who you want to be.
Identity Inventory Activity:
What are the identities I was assigned?
What are the identities I want?
What are the behaviors or habits that I have?
Take some time to journal on the above questions, and join us to discuss it in the Well Woman Community Group.
All the information shared today can be found at the show notes at wellwomanlife.com/257show
You can also continue the conversation in the Well Woman Life community group at wellwomanlife.com/community
The Well Woman Show is thankful for the support from The Well Woman Academy™ at wellwomanlife.com/academy.