251 The Women We Come From with Guest Host Babsy Sinandile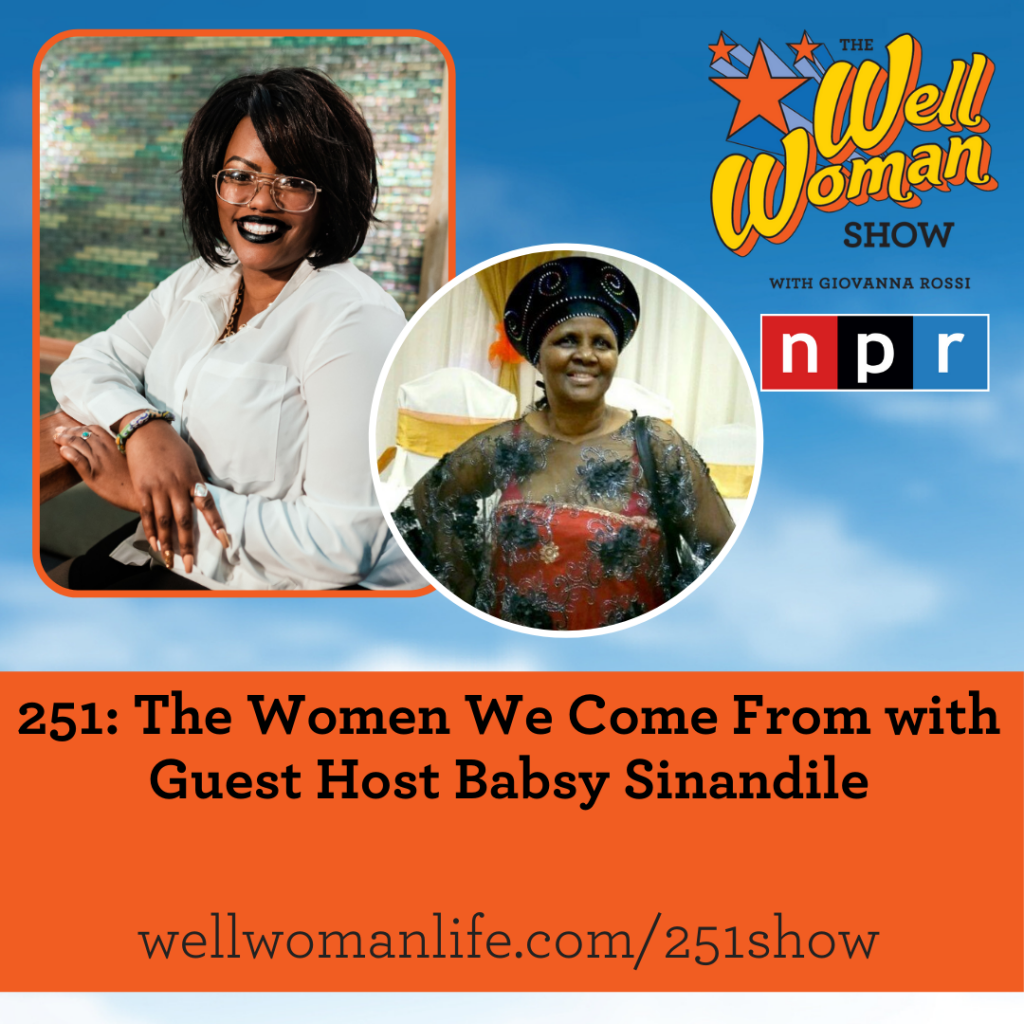 On the Well Woman Show today, guest host Babsy Sinandile interviews her mom, Nkazi Sinandile, as part of our Women We Come From series celebrating moms during the month of May.
Our guest host today is Babsy Sinandile, a Transformation Coach, Speaker, Wellness Event curator, and the founder of Blak Gold Wellness Lounge, a safe online space curated with Black and Brown millennial folx in mind. As a Certified Master Life Coach, Sinandile focuses on identifying and reversing mindset blocks that stem from years of generational trauma, through her signature Undoing Method (TM). As a self-proclaimed self-care strategist with a background in community health, she helps her people take excellent care of mind, body, and soul through group and 1:1 coaching, educational and healing workshops, as well as inspirational social media content. She is a mother of two amazing girls, loves Salsa dancing and karaoke, and indulges in an expensive hobby as a recording singer/songwriter.
She's be interviewing her mom, Nkazi Sinandile, who is a Registered Nurse as well as Founder of New Mexico Women's Global Pathways/Co-Founder of Immigrant and Refugee Resource Village of Albuquerque
They discuss:
1 The concept of ubuntu
2 The importance of seeking community as an immigrant, and not being isolated.
3 and Not giving up as a wife and mother in the face of adversity
All the information shared today can be found at the show notes at wellwomanlife.com/251show
You can also continue the conversation in the Well Woman Life community group at wellwomanlife.com/community
The Well Woman Show is thankful for the support from The Well Woman Academy™ at wellwomanlife.com/academy.